In the winter you just want a nice warming, easy dish for dinner. Crock pots were sent to earth to save us! Prep the night before and leave your crock pot cooking all day, then you can return home on those cold dark winter nights to warming foods that are already cooked for you.  It will not only save you time, but these recipes are healthy and full of flavor!
Slow Cooker Tomato Soup from A Dash of Sanity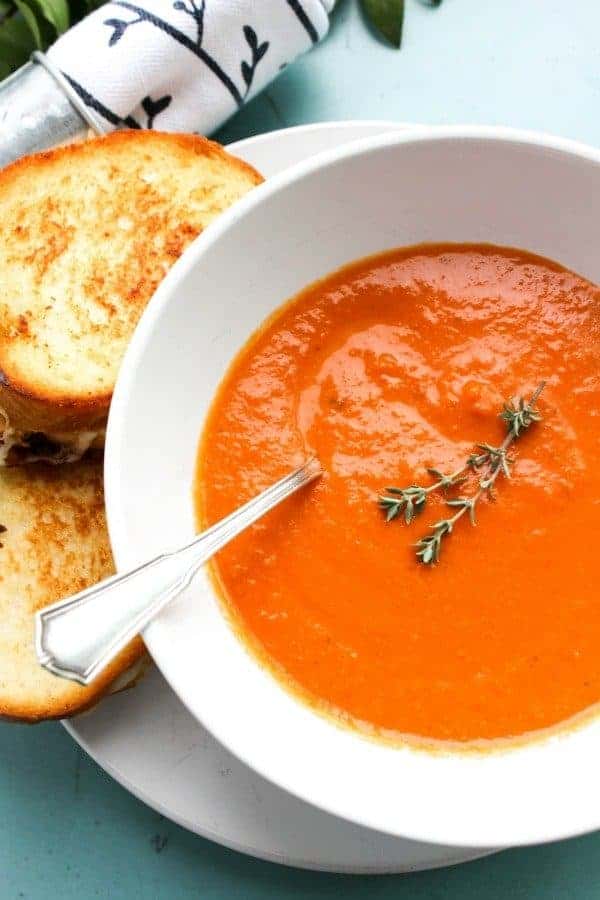 Photo: A Dash of Sanity
There is nothing more warming on a cold winter night than soup.  Everyone loves tomato soup, and tomatoes are so good for you and part of that touted Mediterranean diet!  This soup is delicious and you can pair it with some nice crusty bread for a warming, filling meal.  Get the full recipe here!
Slo Cooker Skinny Vegetarian Chilli from Tastefulventure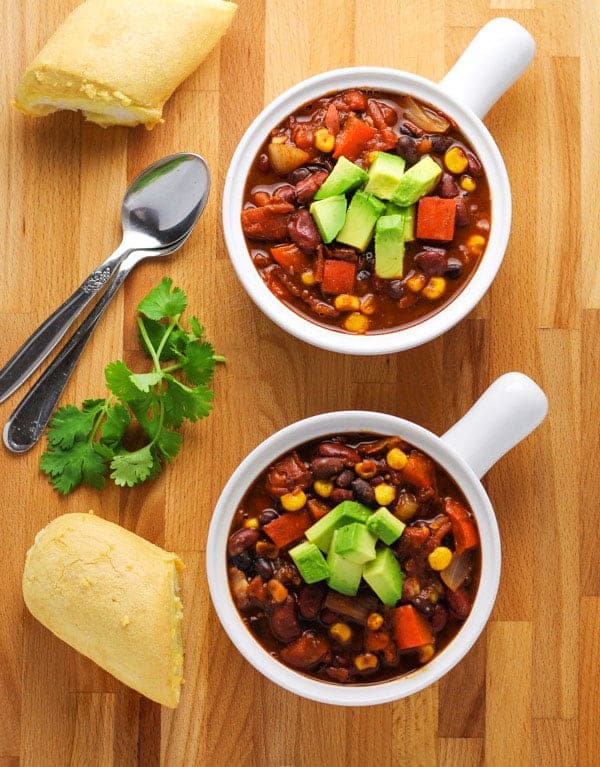 Photo: Tastefulventure
This vegetarian chilli is under 200 calories per serving! It is a nice hearty meal that even meat lovers would love.  Get the recipe here!
Crockpot Cauliflower & Cheese from Spicy Southern Kitchen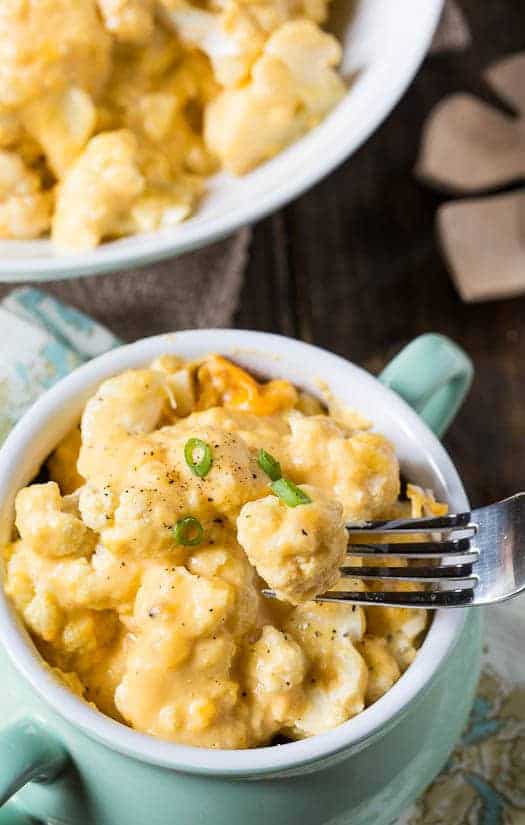 Photo: Spicy Southern Kitchen
I love cauliflower cheese! It is one of those recipes I grew up eating in Britain, and it always makes me think of home.  This recipe could be made as a side dish, or as a entree on its own.  Get the full recipe here.
Slow Cooker Macaroni & Cheese with 6 Cheeses
from Creole Contessa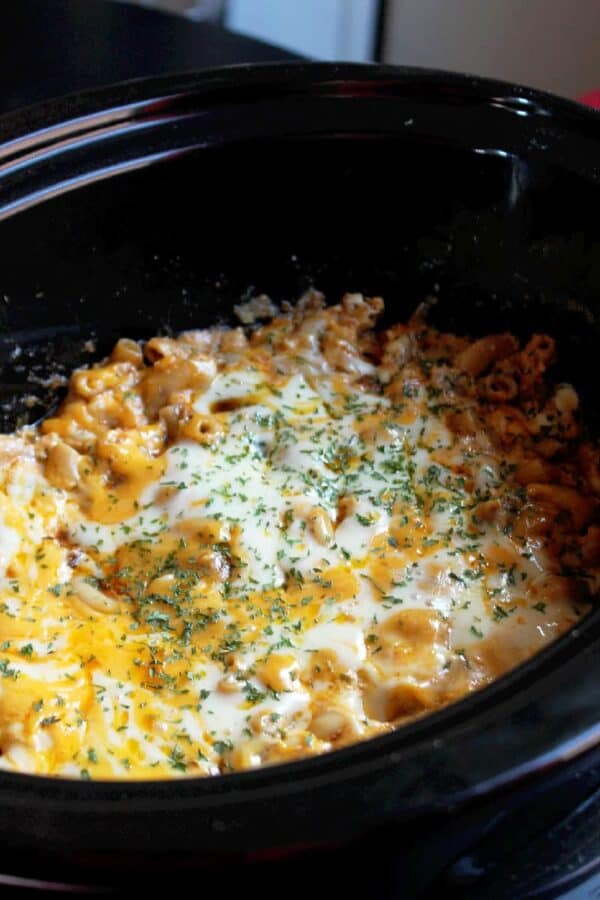 Photo: Creole Contessa
Just typing the name of this recipe makes my mouth water!  Who doesn't love mac & cheese, and the 6 cheeses in this one will have you wanting to open the crockpot before it is done!  Get the full recipe here.
Vegetarian Slow Cooker Mexican Casserole
from Amuse Your Bouche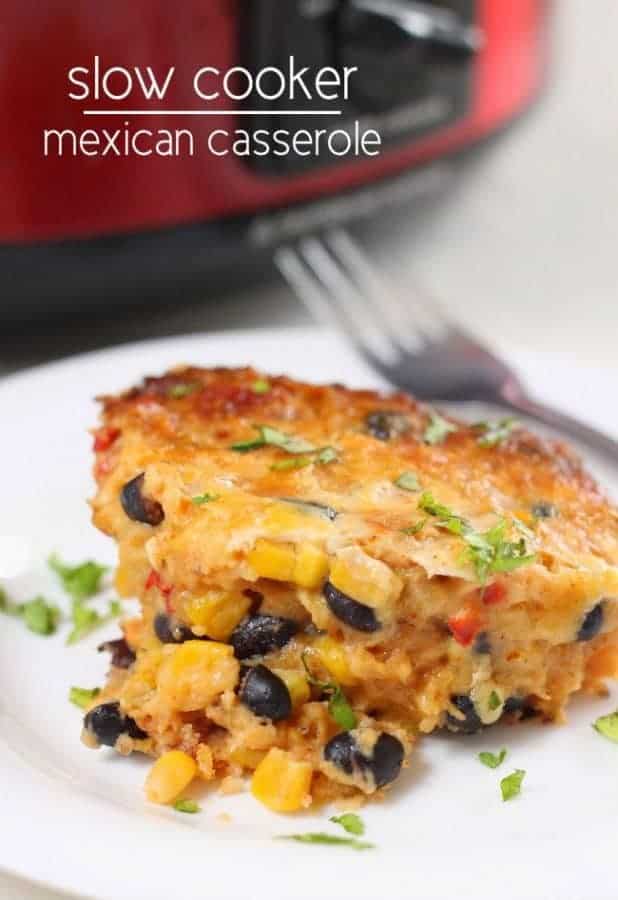 Photo: Amuse Your Bouche
A great flavor full dish that you can have waiting for you when you return home on a cold night! This is packed with flavor and will become your go-to Mexican dish!  For the full recipe click here.
Vegan Slow Cooker Stew with Chickpeas and Spinach
from Just A Simple Home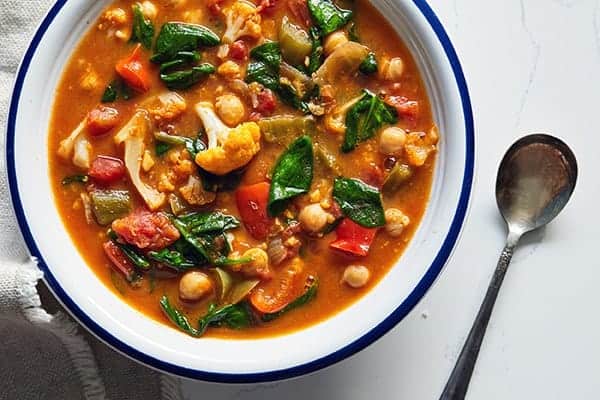 Photo: Just A Simple Home
Stews are always so warming on winter days, and this stew is packed with vegetables and so good for you.
Get the full recipe here.
Crockpot No-Boil Manicotti from Thrifty T's Treasures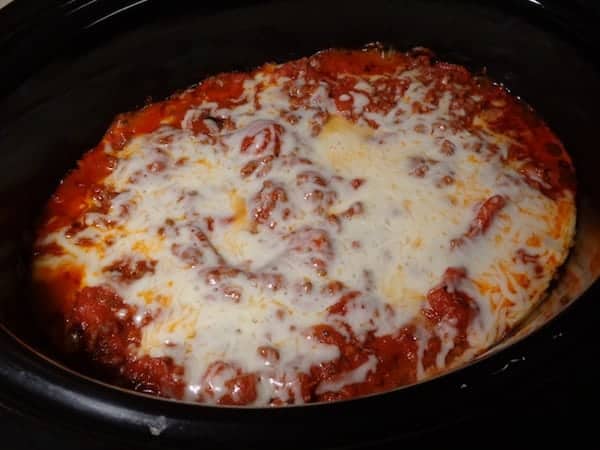 Photo: Thrifty T's Treasures
A  nice warming Italian dish for the winter. This no-boil manicotti will warm you up and give you a nice flavorful dinner.  See the full recipe here.
Slow Cooker Root Vegetable Stew from Gimme Some Oven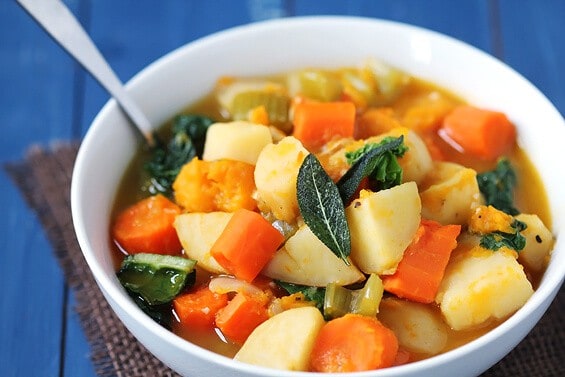 Photo: Gimme Some Oven
This stew is a great mix of root vegetables, but you could do this with pretty much any vegetables at all.  It makes a nice warming healthy dish. Get the full recipe here.
Slow Cooker Eggplant Parmesan from Wendy Polisi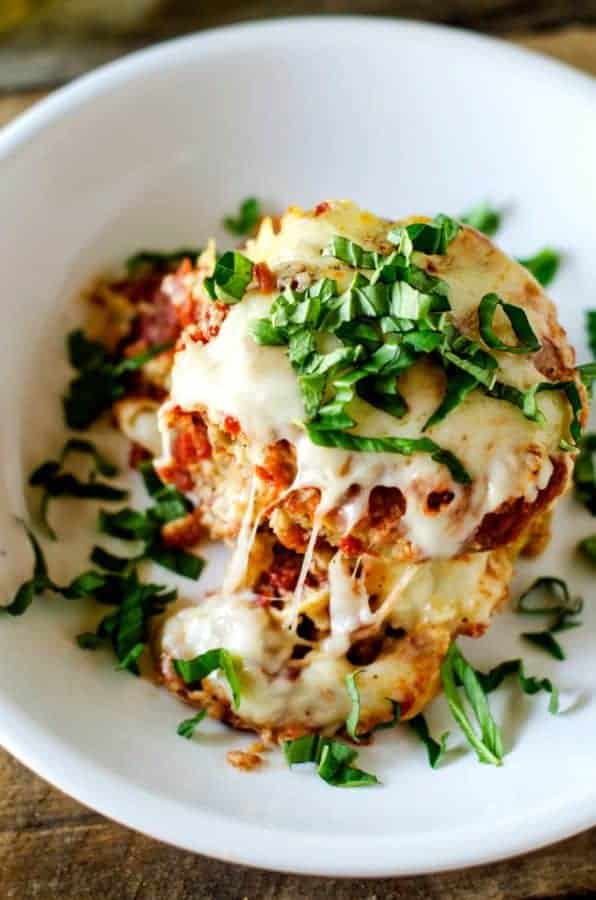 Photo: Wendy Polisi
This slow cooker recipe is so good that you can even make it for entertaining! It looks like you spent all day in the kitchen preparing this!  For the full recipe go here.
Crock Pot Red Lentil Curry from Pinch of Yum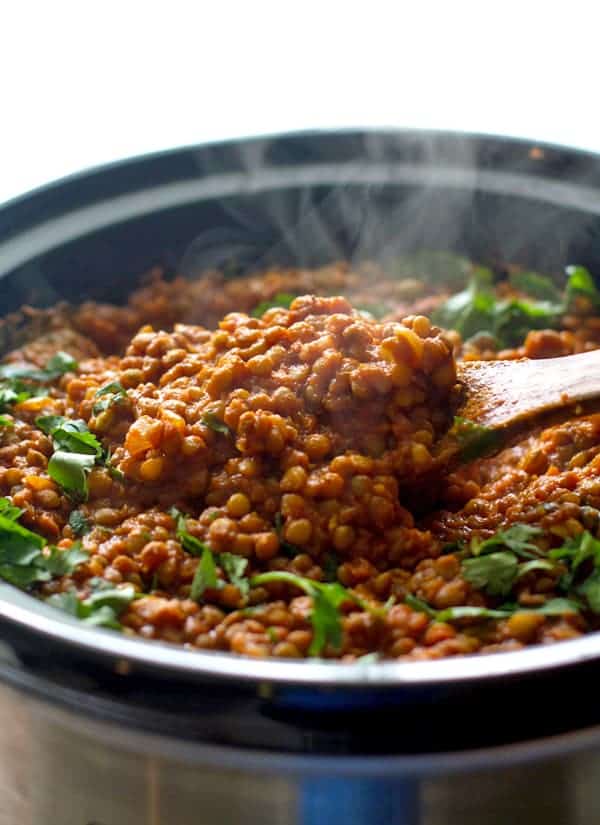 Photo: Pinch of Yum