Gone are the days when all you really needed to worry about were your clothes and toothbrush when travelling. Nowadays we all rely on our electronics, and it can be a headache trying to figure out what we need for our electronic devices when travelling, especially when travelling abroad. Here are some ideas for travel gadgets that can really help you out whilst away from home with your electronic charging needs!
This post contains affiliate links. If you click on a link from this post and purchase a product, we will receive a small commission, at no additional cost to you.
If you are travelling with your Macbook, the Twist Plus Adapter World Charging Station could answer your prayers!  It can charge up to 4 devices at once, and works in over 150 countries from one single outlet.
To charge your iphone or smartphone, this International USB wall charger has 2 ports for tablets, and 2 ports for smartphones.  It comes with 4 plug adapters, which means you can use it in the US, the UK, the EU or Australia.
Travelling a lot by car? You need a fast reliable car charger, especially when travelling for business.  This high speed car charger has 3 charging ports. It works for any phone, tablet or other USB device, and charges quickly and smoothly.
Need to organize all your adaptors, wires and things?  It can be hard keeping everything you will need for your electronics together when you travel, but this ProCase Accessories Bag Organizer will keep everything together very nicely.  You can store a hard drive, power bank, earphones, memory cards, cables etc all in one place, in a very attractive case that is lightweight and will easily tuck inside your handbag, briefcase or case.
If you are travelling somewhere without any or much electricity, and will be outdoors a lot, but still need your electronics, consider this Solar Charger with 2-port USB charger.  This has a 21-watt sun power panel, which provides enough power to charge 2 devices at the same time.  It is highly portable and highly durable, it can withstand rugged durability.
Need a power pack ready for everywhere you go?  I always travel with a couple of power packs on me, in fact I have at least 1 power pack on me every day anyway. I have been stuck in terrible traffic jams, and had big flight delays in the past, and I quickly learned the value of a portable power pack. This Jackery Mini power charger is small but powerful.
Need an inexpensive travel charger for your smartphone wherever you will be in the world?  This Anker Elite Travel charger is inexpensive and powerful for your world travel needs.
Need a unique charging option when you travel? A 'kill two birds with one stone' travel charging option?!  This charging mug will charge your smartphone as you sip your coffee!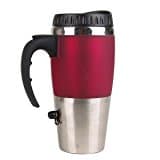 Charge as you go with no extra equipment – with this removable, rechargable battery case for your iphone.  Charge as you go with this case and don't worry about bringing along extra cables and equipment.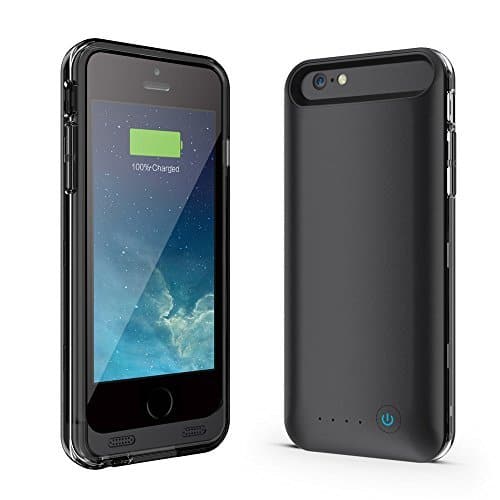 Need a bag that comes with a charger?  This Laptop backpack has a built-in USB charger.  Charge your devices as you are walking around!