If you love IKEA hacks you will know how exciting it is to discover yet another new one! So here is a list of over 230 IKEA hacks to give you inspiration and guidance, or just to drool over!
As you know here at Make Calm Lovely we all love IKEA hacks!
IKEA hacks are budget-friendly, supplies to make them are easy to find, and you can make some incredibly unique and beautiful things for your home.
I wanted to create an 'ultimate' list of IKEA hacks! To try to pull in IKEA hacks for all kinds of IKEA items and furniture.
The hacks featured in this list cover furniture, planters, lights and lamps, items for every room of your home, and even children and baby products!
I will add to this list every now and again, to bring you the most up to date round-up of great IKEA hacks I have found.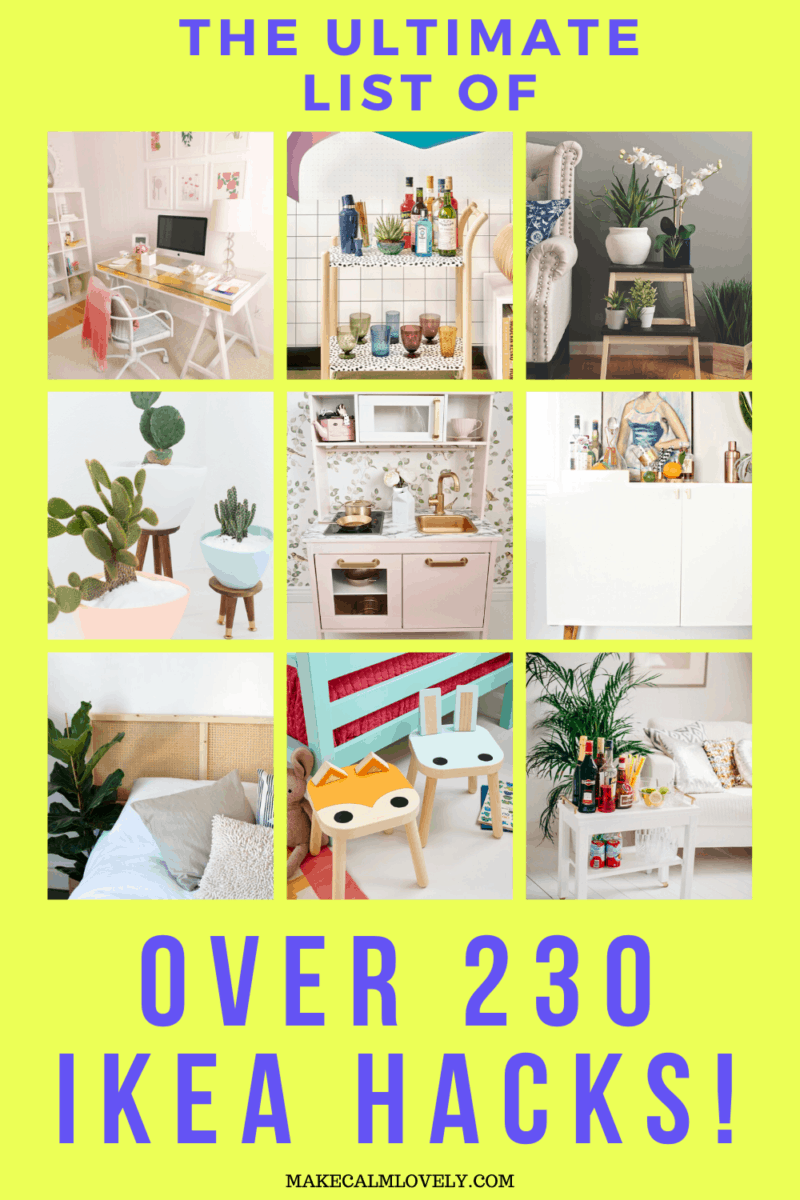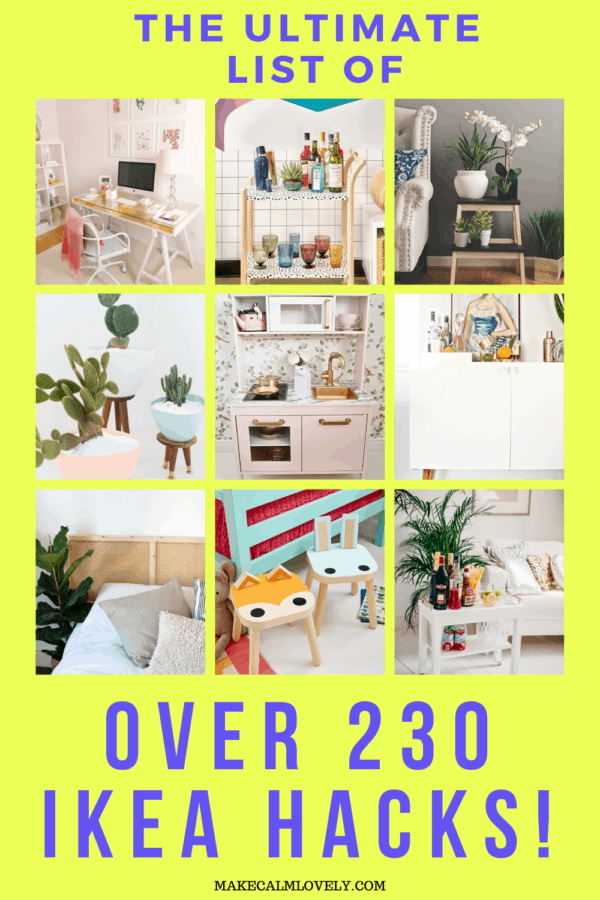 If you love IKEA hacks, you will love this list! Check out all the variety of IKEA hacks you can make for you and your home!