The Best Desk Organizers for all you Need to Organize
Keep your desk organized, and looking stylish and beautiful with those great desk organizers – for everything that you need to organize on, and in, your desk.
No matter how large your desk is, chances are you need additional organizers – including shelves, boxes, trays and more – to get and stay organized.
Desk organizers come in all sizes and varieties. They come in all different materials – including wood, metal, plastic and more. You can match your desk accessories to your color scheme, decor and more too.
If you want to get, and stay, organized, take a look at these best desk organizers that I have pulled together.
Need a desk? Check out these beautiful Mimimal Desks for your Home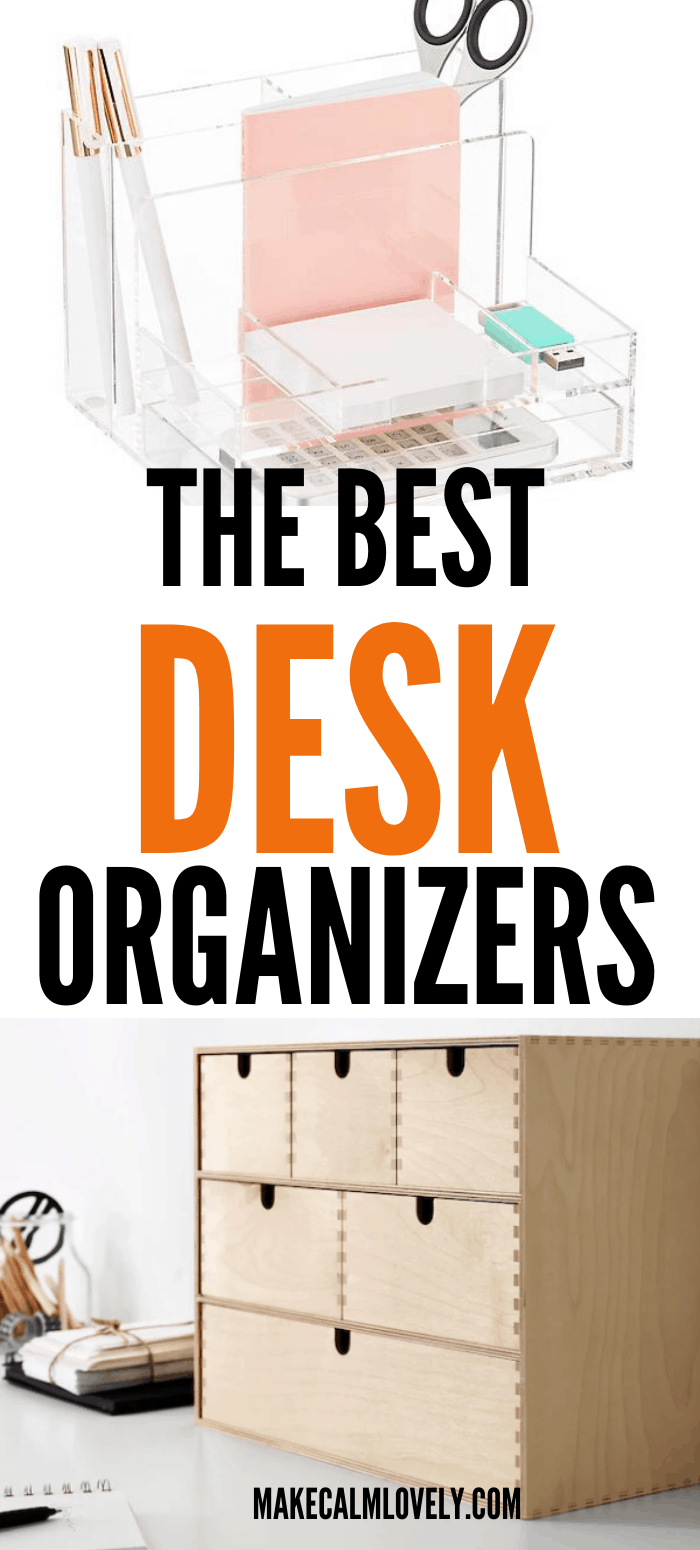 This post contains affiliate links.You can view my disclosures here.
3 Tier Bamboo Shelf Organizer
If you need some extra storage space on top of your desk, especially additional shelves and drawers, this attractive bamboo organizer will give you that.
It comes with a shelf storage area, plus 3 different sized drawers.
Rose Gold Desk Organizer
If you need an organizer with lots of different storage areas, but you want something pretty and feminine, this rose gold desk organizer is a great choice.
It has a drawer, and several different compartments to store all kinds of office supply items.
Organize your Art Supplies
If you have art supplies, such as pencils and markers, that you need to keep close to hand on your desk and workspace, this desk organizer is a great choice.
It can store so many different art supplies, and it rotates too for easy access at all times!
Desktop File Organizer
It can be hard to keep all your files handy and well organized. This desktop file organizer keeps all your files to hand.
You will always be able to locate your files fast and easily!
Acrylic Desktop Organizer
Acrylic desktop organizers are so pretty, and they go with any color and any decor. They are also incredibly hard wearing and will last a long time. See this one here from the Container Store.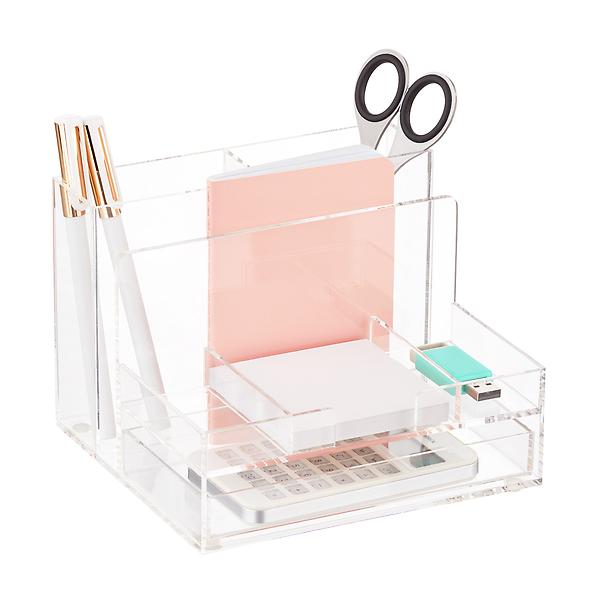 Letter Tray Storage Set
These lovely letter tray storage sets come in a variety of colors, to match whatever colors and decor you have.
There are several different compartments, and you can mix and match and arrange them all to suit you and your needs.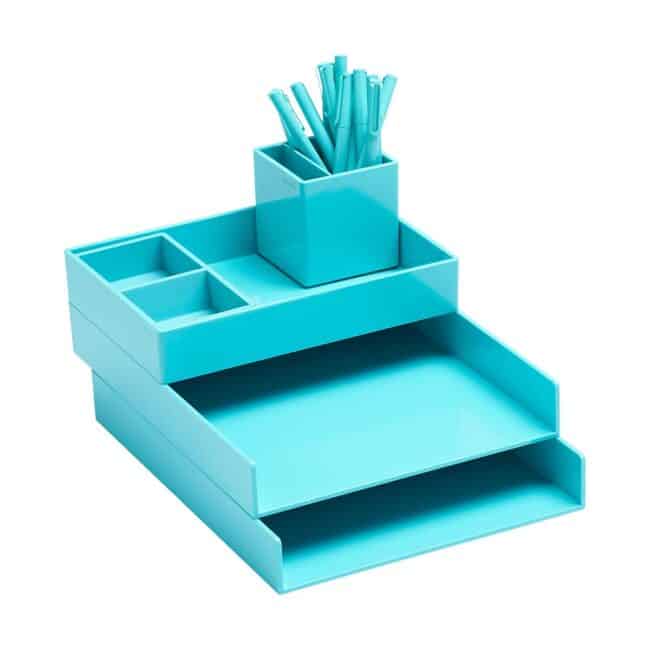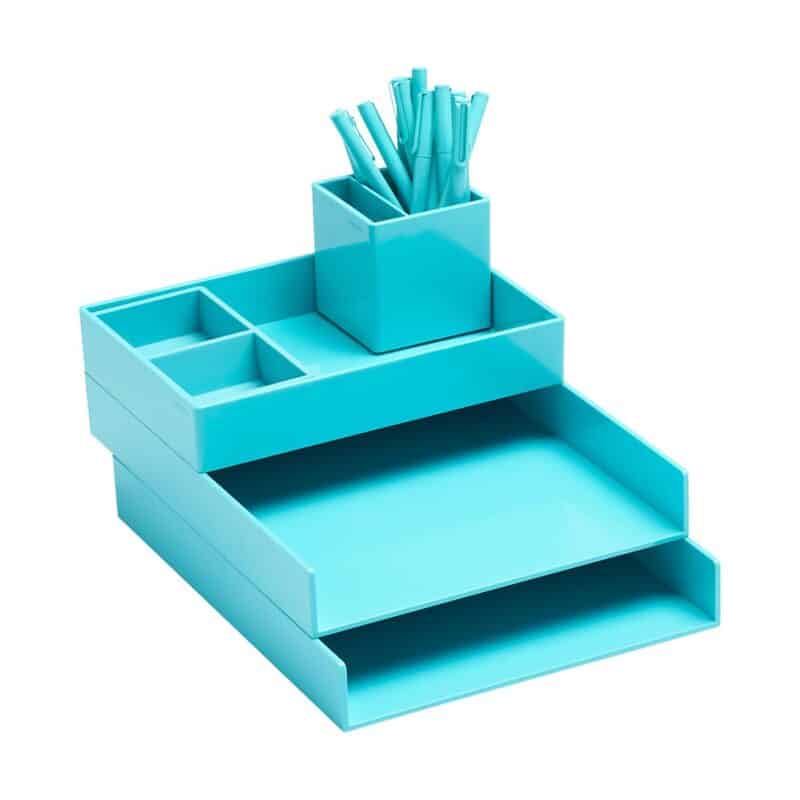 Use your Wall Space too
If you have wall space near your desk, you can also utilize it for even more storage. These lovely Perch systems from the Container Store are just perfect for that.
Mount storage for your magazines, memo board, notebooks and more. There's even plant containers included in them too!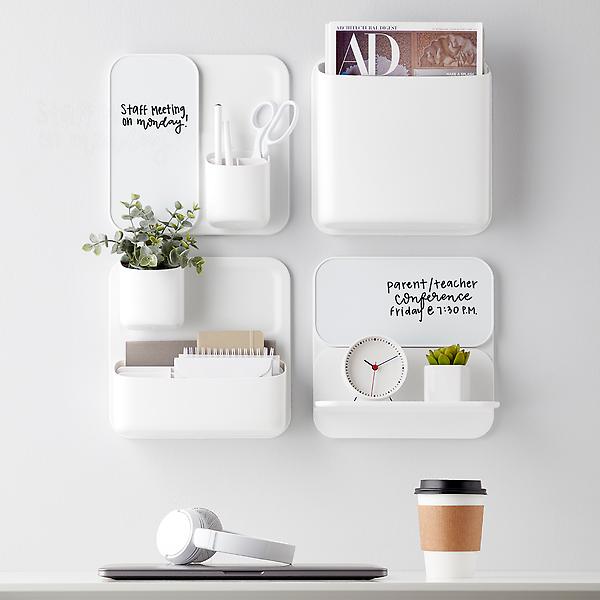 Hammock Tech Organizer
Organize your tech items and more with this great desk Hammock Tech Organizer from the Container Store.
Keep everything you need close to hand and easily accessible in this hammock storage!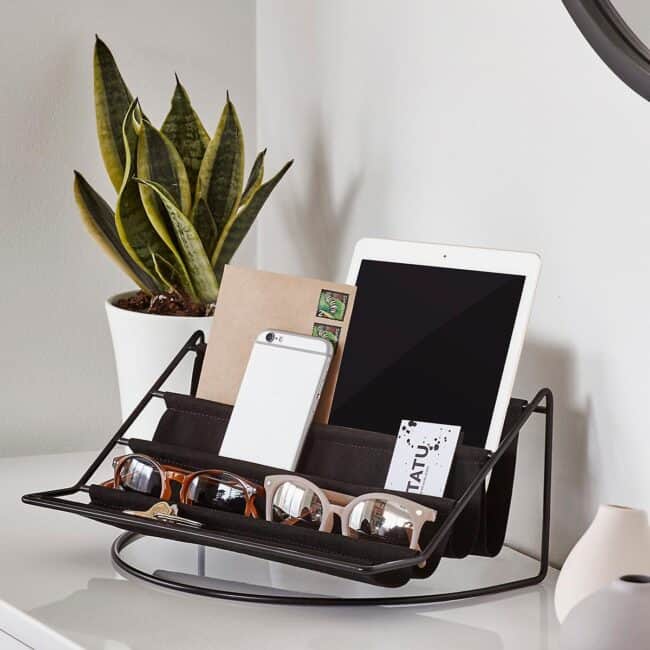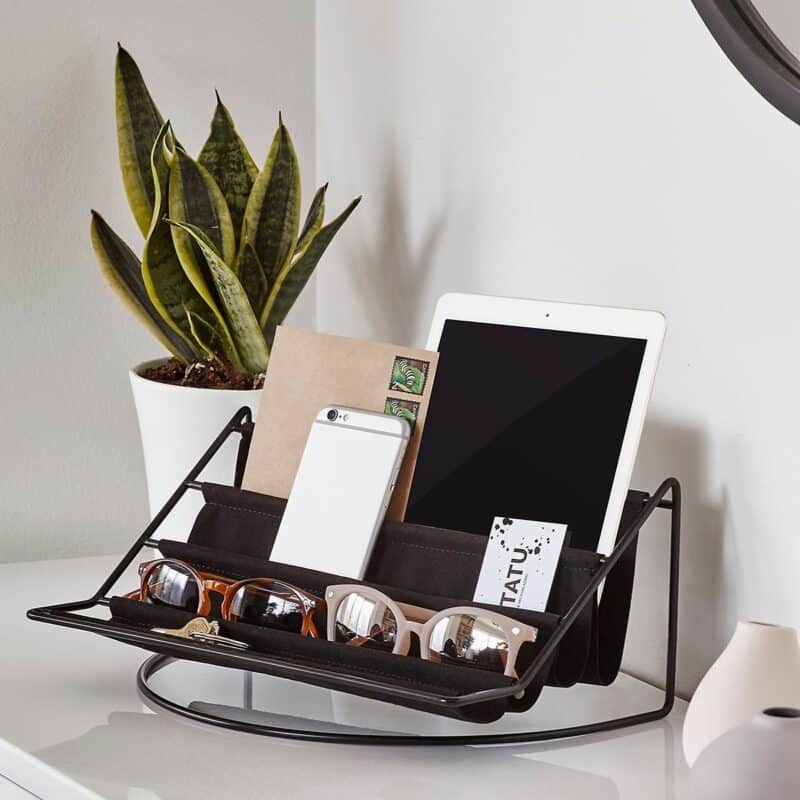 IKEA Storage Chest
The IKEA Moppe storage chest is a beautiful Scandi style light birch wood storage chest, that is ideal for when you need extra storage on your desk. It has several different sized drawers for all your storage needs.
The Moppe storage unit can be used for anything. It works especially well for office supply items and is also really great for craft and art supplies.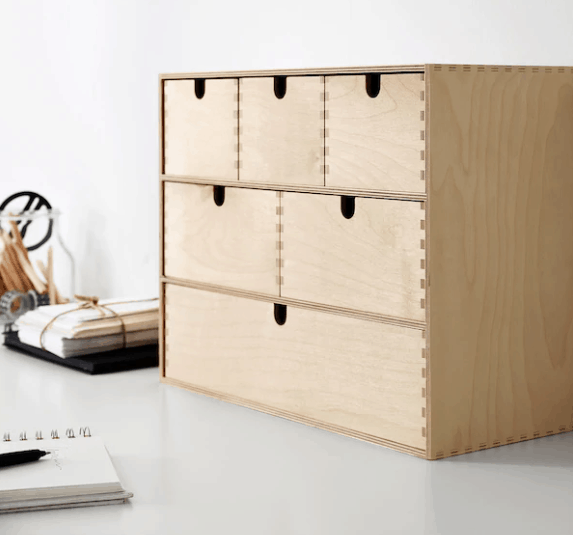 You may also want to jazz up that Moppe chest, and turn it into an Apothecary Style Storage Chest for that vintage look on your desk!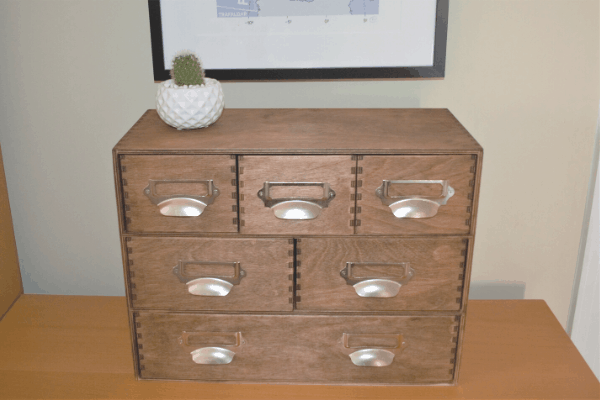 If you want to keep your desk organized, and to stay organized, choose beautiful and functional desk organizers.
Desk organizers will keep everything organized and to hand. You will never have an excuse to not be able to find anything ever again!
Keep your desk organized, and looking stylish and beautiful with those great desk organizers – for everything that you need to organize.