You work hard (whether it is in a job outside the home or looking after your family), and every now and again you and your family need a break, you need a vacation.  But most of our budgets don't stretch as far as affording that vacation we have always dreamed of, let alone one that isn't necessarily our dream vacation, but just a much-needed break.  But how can you save towards that vacation that you want/need?   What can you do to make that vacation more of a reality than a dream?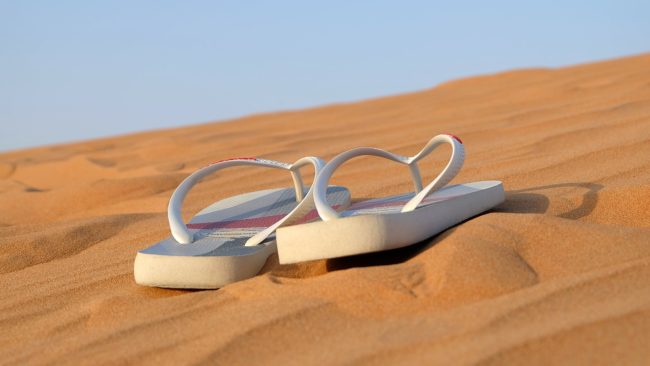 Look around your home
Are there things around your home that you can sell online or by holding a garage/yard sale?  You know the old saying – "One man's junk is another man's treasure."  You probably have junk laying around that is somebody else's treasure.  Check your basement or attic – they are the places we normally shove things we are not using anymore.  Check your cupboards and closets.  The money you can make by selling items can be put towards your vacation fund.  But make sure that you cover any shipping or advertising costs that you may have – you need to make money on the item being sold, but also not incur other costs.  So what sells well online? on eBay old big name tech equipment always sells well – such as old iphones, ipads etc.  Women's clothes, especially name brand clothing sells well, as do watches.  Anything you have that is used – just stick the word "Vintage" in the description and it will be snapped up – honestly!  Bicycles always sell well, as well as sports equipment.  Vinyl albums are big sellers right now, and any kind of film/TV memorabilia.  You can even sell craft supplies that you might have laying around. If you don't want to go to the hassle of having to package up and ship items, then hold a yard sale.  If you don't think you have enough stuff to hold your own, consider doing a multi-family yard sale with your neighbors.
Pet Sit or Dog Walk
You may have neighbors and friends who just need somebody to walk their dog or pet sit every now and again.  This may not be a big high earner, but that little cash that you can make per walk or per visit can add up and contribute to your vacation fund.  The cost of a kennel or a pet sitter that is hired can be quite expensive, so you can offer a cheaper service to your neighbors and friends, and the plus is that they know you and know they can trust you with their homes and animals.
Become an Uber driver
Earn some cash on the side being an Uber driver every now and again.  You can select the jobs you take, and if you already have a car you already have the 'equipment' in place.
Budget for it!
If you feel that you can spare some cash every month, take a look at your budget and see where you can find extra cash each month to place in your vacation fund.
Sign up to mailing lists
Sign up to mailing lists and notifications from airlines, travel companies etc. That way when there are deals announced you will know about them as soon as they happen.
Look at credit cards
Look at credit card deals out there.  Perhaps you can switch to a credit card that offers rewards – therefore the rewards that you earn can go straight into a vacation fund.
Consider cutting something
Do you buy a Starbucks coffee every day? Could you stop that coffee every day? (maybe brew your own at home instead?) and put the money you save into a vacation fund?
Tax Refund
If you are in line to get a tax refund, consider putting some, or all of it, into a vacation fund.
Do a Pantry Week!
I frequently do this. Instead of going to the grocery store with a full shopping list, take into account what you already have in your home and try to make use of that throughout the week. You may need to still buy staples, such as milk etc, but you might be amazed at how many meals you can pull together using what you already have in your home.  Put the money you save into your vacation fund.
Buy groceries with a cash only allowance
Set aside an envelope of cash each week for your grocery shopping. Then shop with the cash only (do not use any other form of payment). Try to cover your weekly shop with your cash. Not only will you not spend more than you should, but if you have cash left over from a shopping trip, you can put that cash straight into your vacation fund.
Eat out less
Do you eat out frequently rather than cook at home?  Eating out is expensive, not to mention time-consuming – having to get to and from that restaurant.  Try to limit the amount of times you go out to eat, or order take-out, and save that money instead.
Once you are saving towards a vacation fund, how do you control it?!
Open a special bank account, or create a sub-account in your current bank account for your vacation fund money Then don't touch it – just keep adding to it!
Set a budget for how much you want to save/how much you will need.  Having goals really helps us achieve things.  Therefore with a goal to work towards, rather than just an idea of what you need, you are more likely to stick to your plans and achieve that goal.
I would love to hear your ideas and experience you have of saving for a vacation!