Polymer Clay Knot Paperweight DIY
Make this easy DIY polymer clay knot paperweight to display on your desk or to style shelves in your home
I have an abundance of polymer clay! I mean its a good problem to have, but when I look at my huge supply of air dry and baking clay I just itch to make things!
I love the look of a paperweight on a desk – there is just something so classy about a paperweight, and so useful too for keeping your things organized and together.
I kept coming across these knot paperweights on Etsy and other sites, so I thought this would be a great DIY project to use up my clay supply!
This post contains affiliate links. This means that if you click on a link and make a purchase via that link I may receive a small commission, at absolutely no additional cost to you.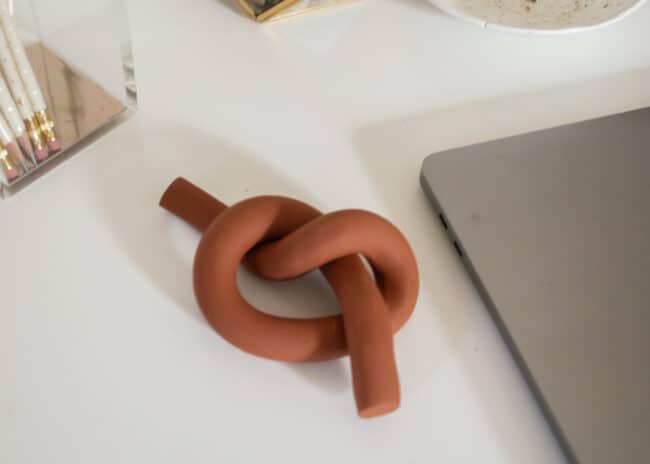 This is an incredibly easy DIY project. This won't take long at all, but the end result is lovely and useful.
How to Make a Polymer Clay Knot Paperweight
The first thing you will need is some polymer clay. You could use air dry clay for this or a polymer clay that you bake in the oven.
Choose the color of clay that you want to work with. I chose this terracotta brown color clay because I had some left over from a previous project.
I think this color does make a great looking knot paperweight. It has a modern boho look to it that I just love.
Although I have to say there were numerous family members walking as I was making it asking what the pretzel was!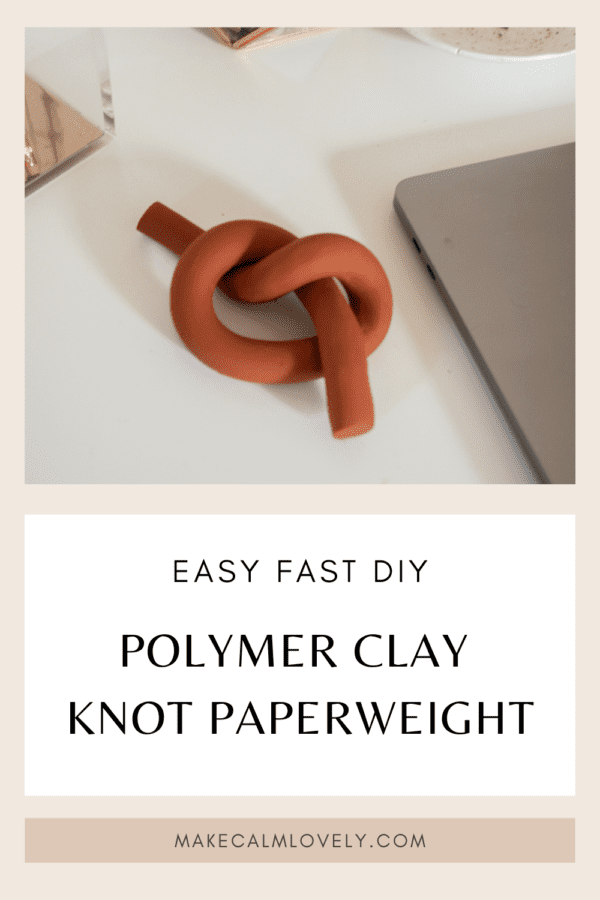 Start out with a Ball of Clay
Start out with a round ball of clay in the color of your choosing. Roll the clay into a round ball until it is round ball shaped and soft to work with.
The ball doesn't have to be completely round, but it should be as round as you can work it to be.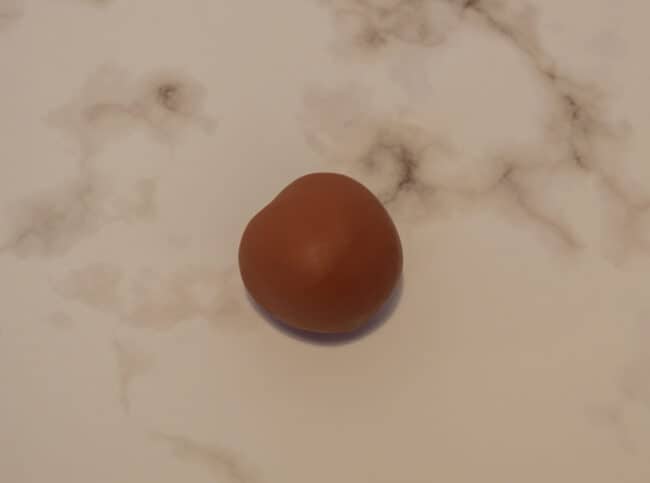 Roll out clay into a sausage shape
Roll the clay out with your hands into a sausage shape. Work at the sausage shape evenly, so that the long sausage is pretty even all over in width.
You want the clay to be a couple of inches in width. If some parts are thicker than others just keep rolling it until the width is the same all over.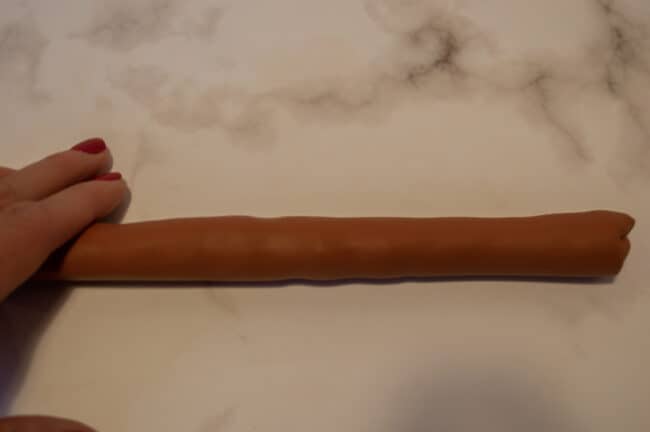 Twist and tie the clay into a knot
Twist the sausage of clay into a knot shape. Do this gently, but the clay should be strong enough to be twisted into a knot. Just a make a knot how you normally would in a piece of string or rope.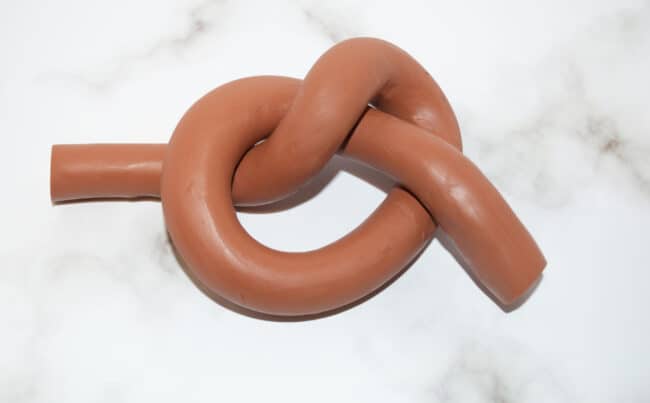 Smooth out any dents and holes in the clay
If you have acquired dents and small holes in the clay as you worked with it and twisted it into a knot, smooth these out with your finger tips and a smoothing tool if you have one.
Cut off ends with a Craft Knife
Cut off each end of the sausage once it is in the shape of the knot with a craft knife or clay cutter.
Once you have sliced off the ends neatly to create a smooth surface, go over the edge with your finger to smooth it out further.
Bake the Clay Knot in the Oven
Bake on a low heat in the oven for about 20 minutes or so. Do not over bake.
Once you remove it from the oven, allow it to cool down.
Smooth off with sandpaper
Once the knot is baked and cool, use a piece of sandpaper to smooth out any impurities in the surface of the clay, so that it has a nice smooth appearance.
You now have a gorgeous clay knot paperweight to use in your home!
Where to Display a Clay Knot Paperweight
You can put this knot paperweight on your desk, to hold your papers in place, and to add some color and decoration.
You can also place the knot on shelves, to style the shelves. They look great placed next to books on shelves, and with other ornaments.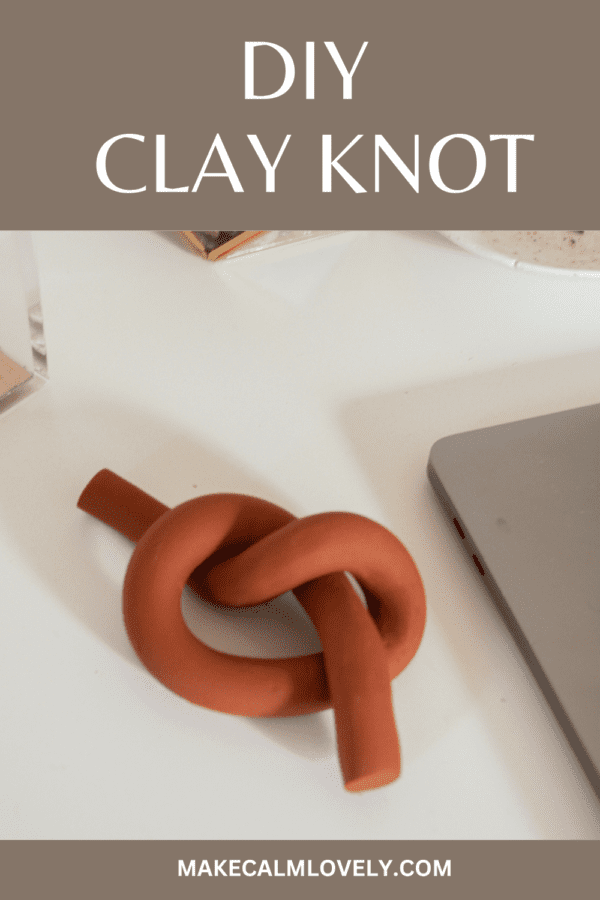 You may also love these DIYs!:
20+ Polymer Clay Bowls to DIY
Speckled Ceramic Look Clay Bowl DIY
DIY Terrazzo Pattern Plant Pots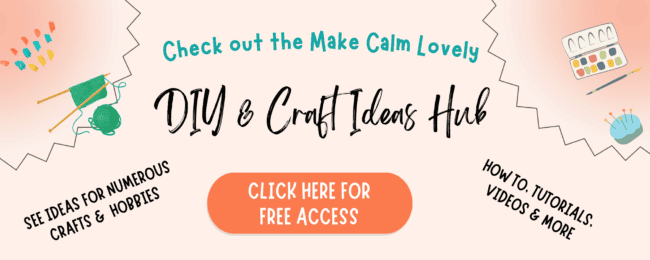 Make this easy DIY polymer clay knot paperweight to display on your desk or to style shelves in your home