Perfect & Delicious Summer Breakfasts
Summer breakfasts use the best of seasonal fruits and produce. These 11 delicious breakfasts are perfect for your summer mornings!
Summer breakfasts can be so much tastier than other breakfasts. They use the best in fresh seasonal produce. You can experiment more with taste and flavor, and they are lighter and far easier to eat and enjoy
Check out our 11 ideas here for delicious and perfect summer breakfasts!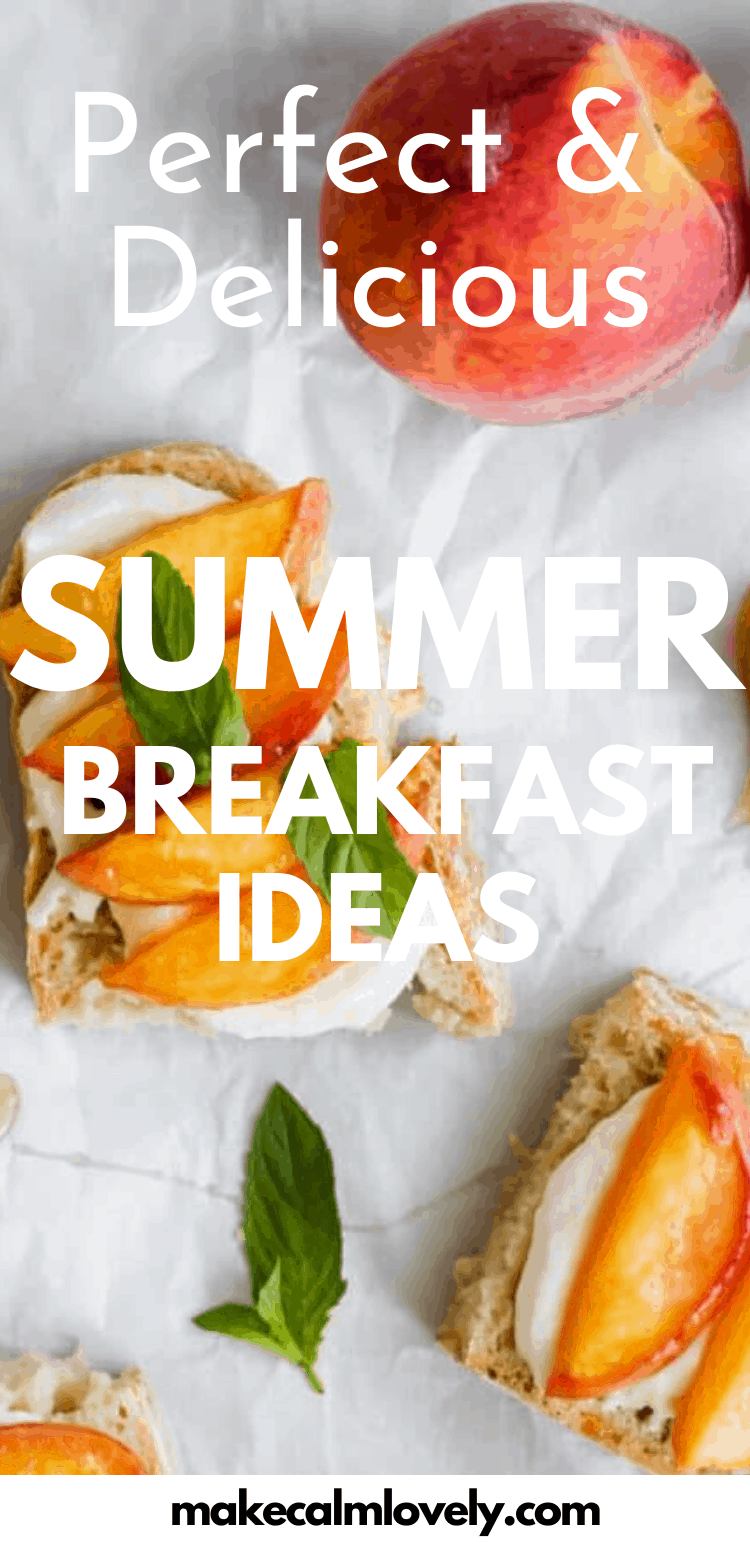 Summer Fruit Breakfast Bake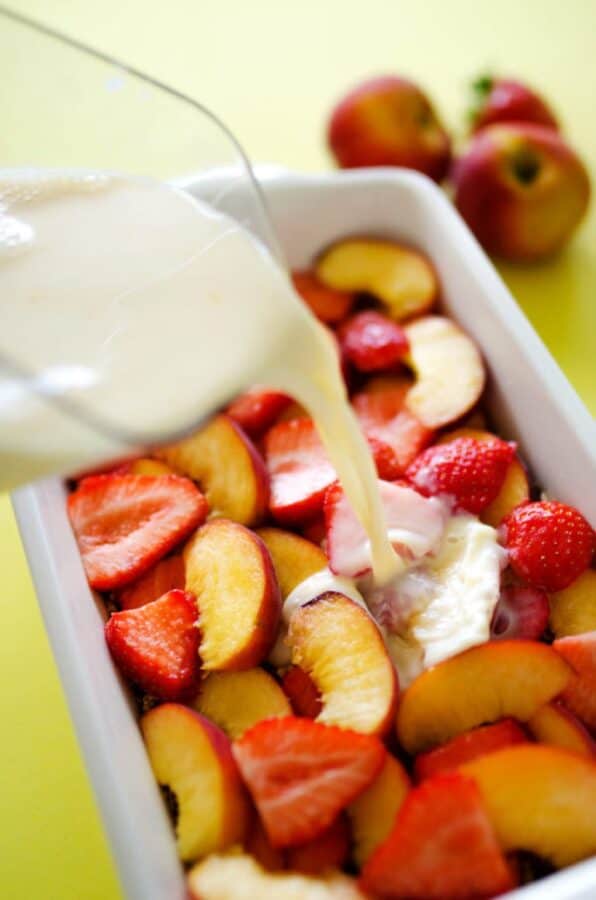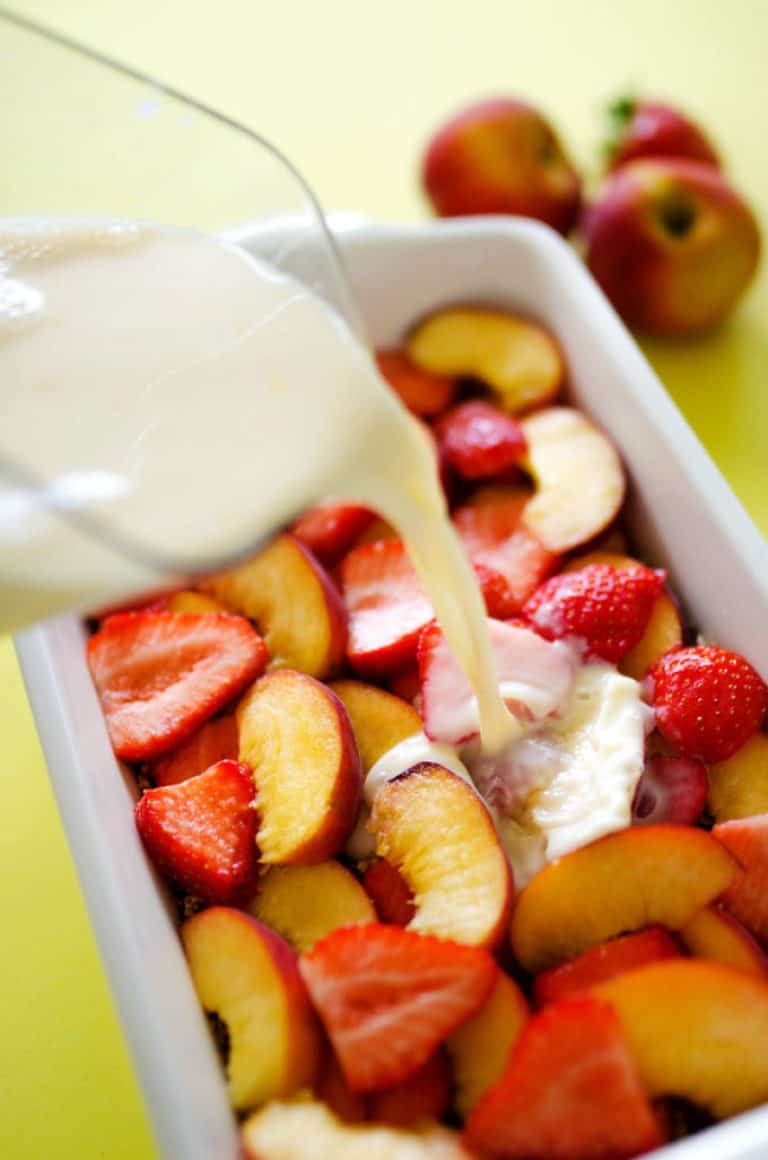 This summer fruit breakfast bake uses fresh seasonal fruit (you can use whatever fruit you want to), grains (oats & quinoa), and a milky sauce to hold it all together. It takes an hour to bake (so you can do other things!), but only 15 minutes to prep and prepare everything.
Cantaloupe Yogurt Granola Bowl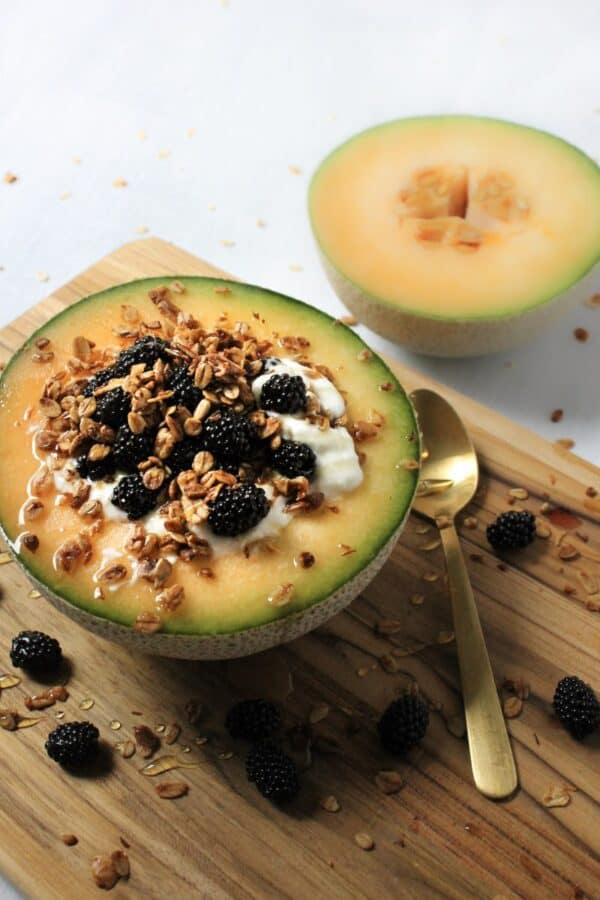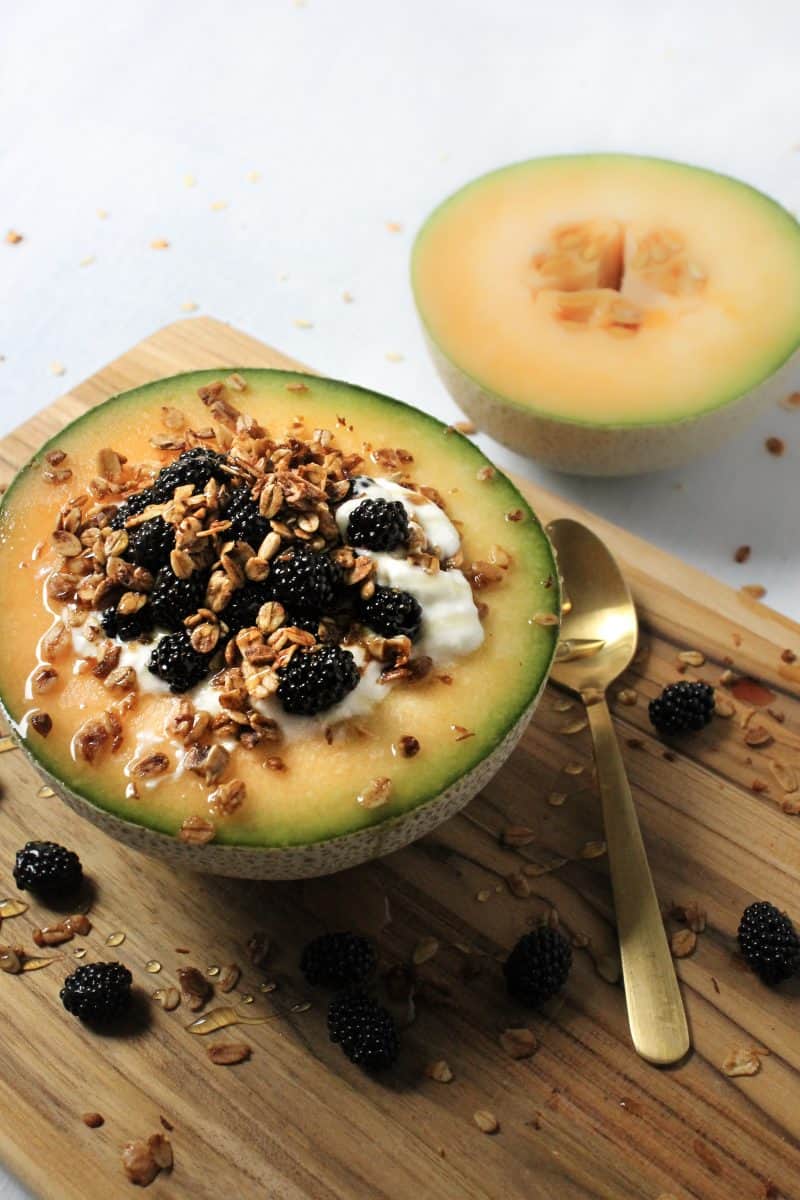 This is a simple and light breakfast idea, absolutely perfect for summer mornings. It is sweet, juicy and crunchy, all at the same time. You can use any fruit that you want to for this. You could use honey or yogurt, or both. And the best part? It takes 5 minutes only to make up! Perfect so you can have a great weekend breakfast, but also not spend all your time making that breakfast.
Whipped Ricotta Toast with Roasted Peaches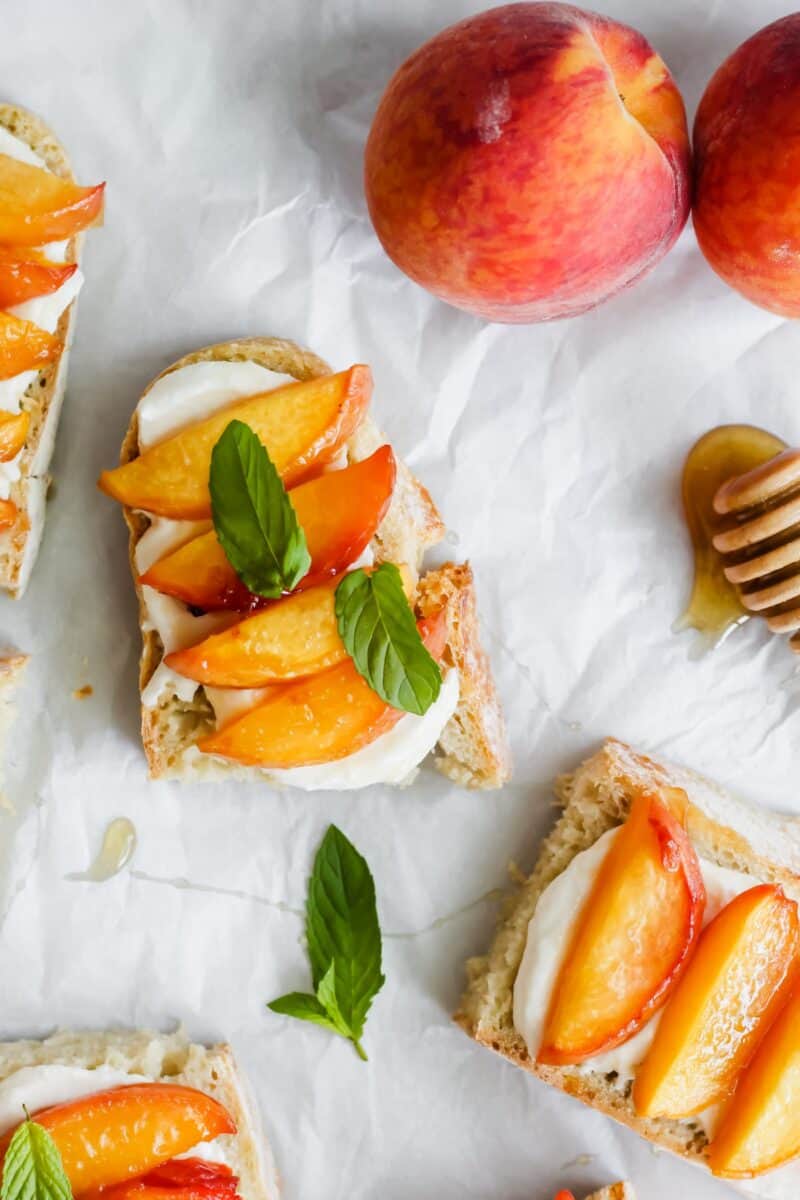 Nothing says summer more than fresh peaches, and this Whipped Ricotta Toast with Roasted Peaches will put summer into every bite you take! Roasting the peaches, with their gorgeous smell, will absolutely make your mouth water while you prepare this!
16 Fast & Easy Instant Pot Breakfasts & Brunches
Lemon Coffee Cake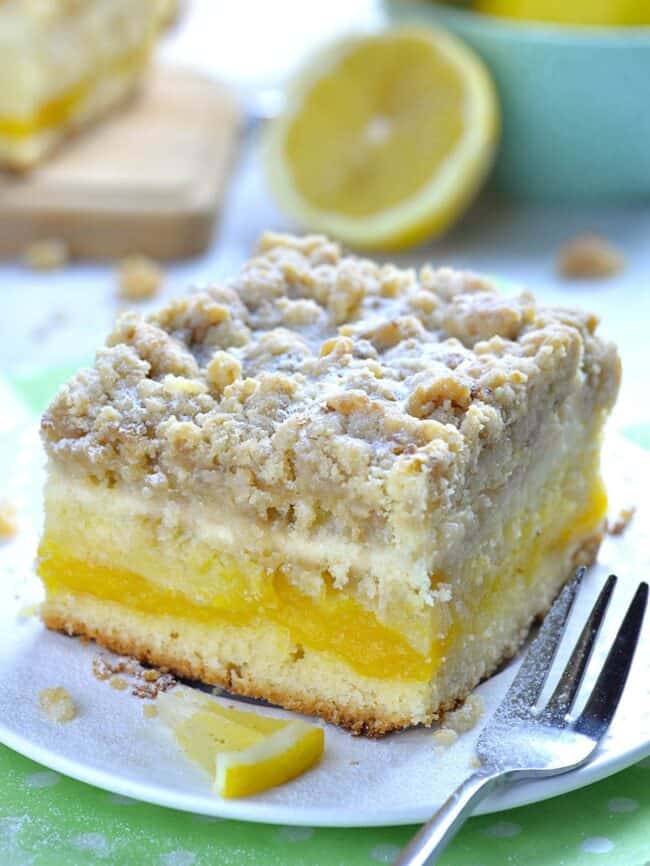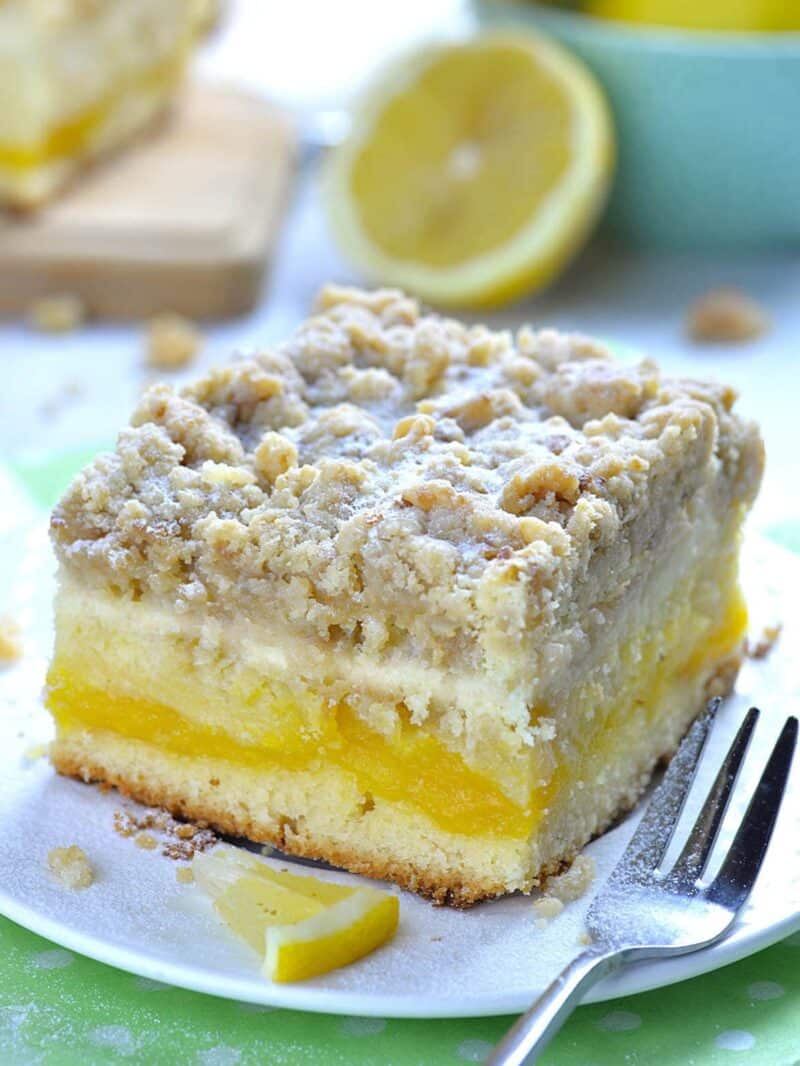 Coffee cake is one of those tasty breakfasts that everyone loves. But throw in some lemon and not only do you make it even more tasty, you also make it more summery! This Lemon Coffee Cake is so delicious and melts in your mouth. It will take a little longer to make, but it is perfect for those weekend mornings when you have more time to create a special breakfast.
Strawberry French Toast Bake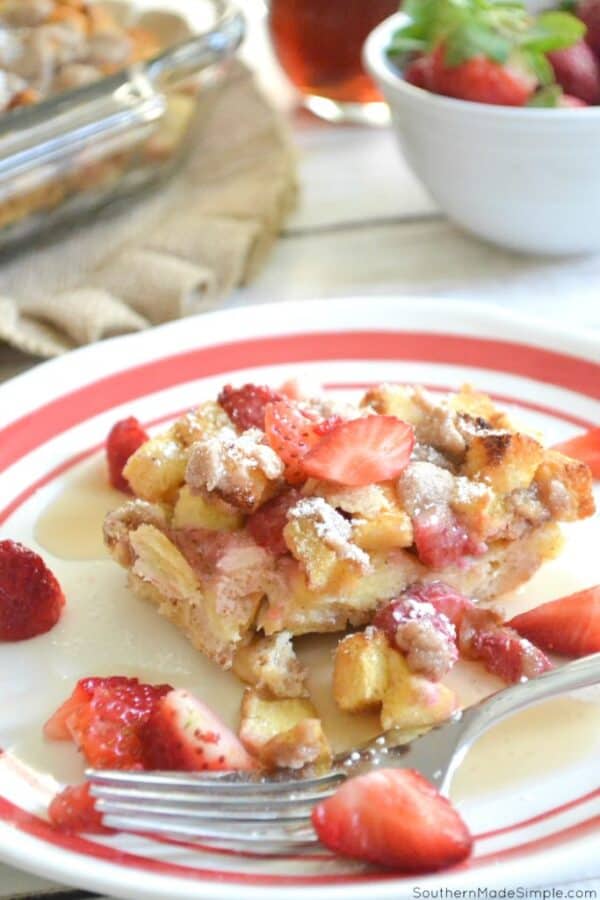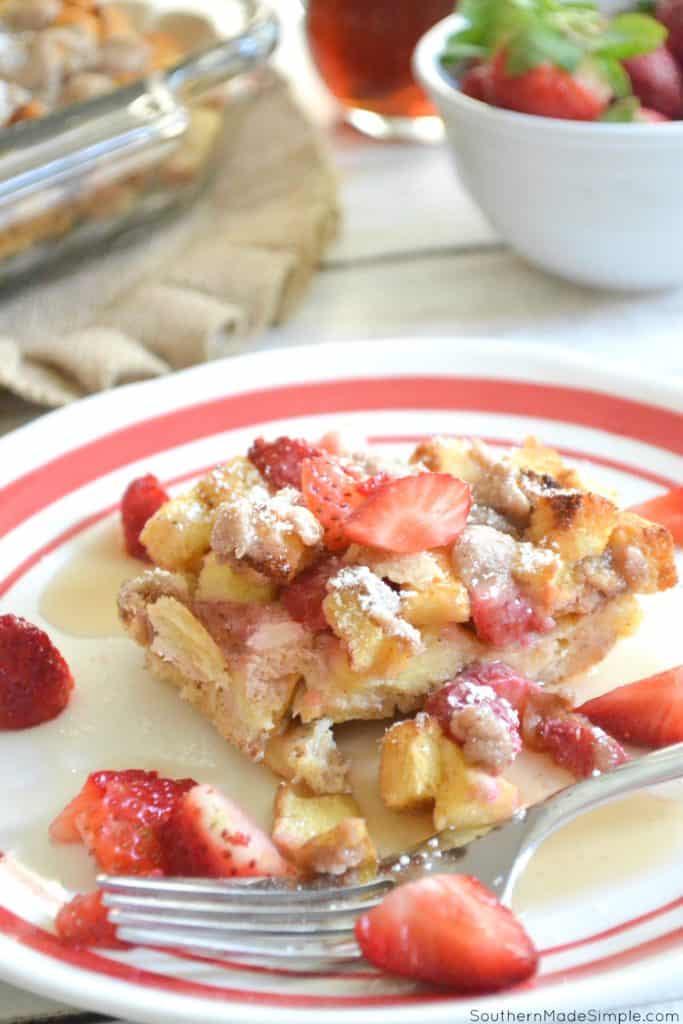 This is an easy breakfast bake to whip up on a weekend morning, that is full of flavor, and smells gorgeous as it cooks. The french bread is moist and crunchy, and the strawberries add that delicate smooth taste.
Baked Strawberry Shortcake Donuts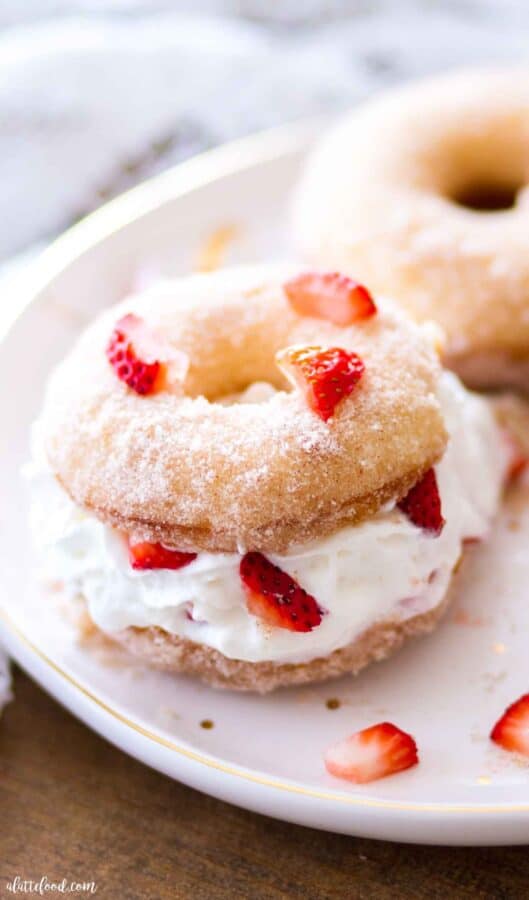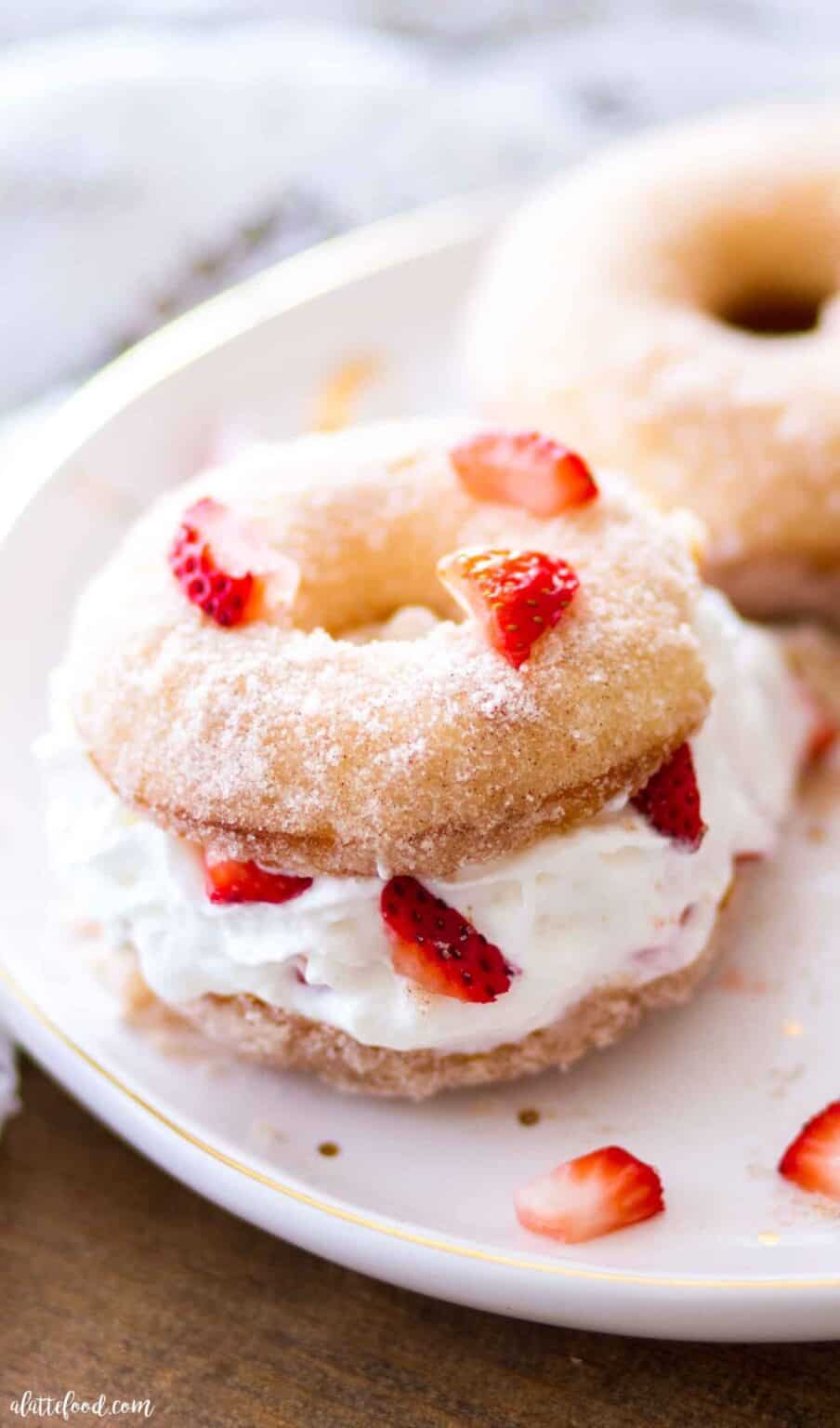 These baked donuts are rich and cake-like. They are dipped in delicious cinnamon sugar, filled with cream, and topped with strawberries. Strawberry Shortcake Donuts take a little more time to prepare, but are well worth it for a special summer breakfast treat!
Healthy Breakfast Banana Split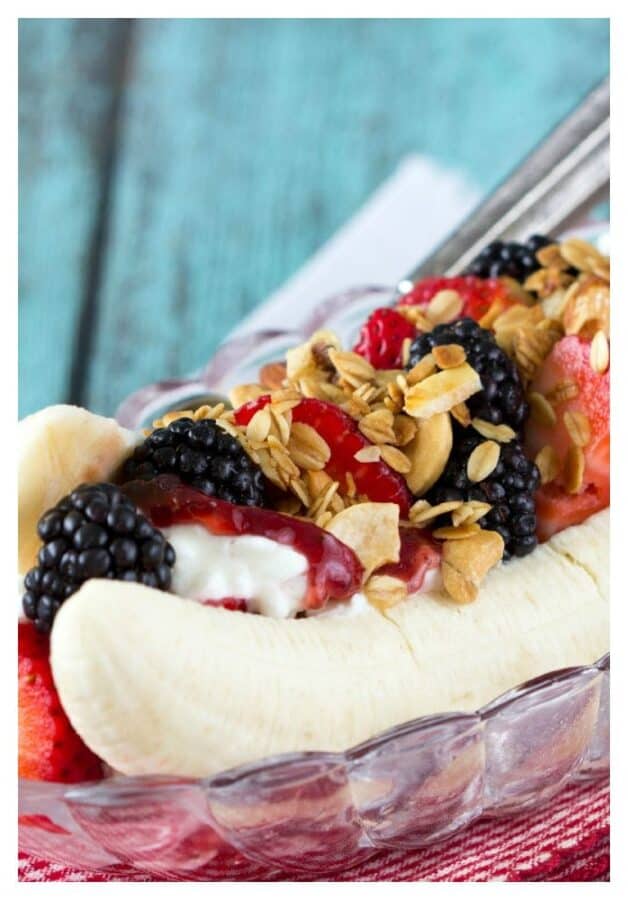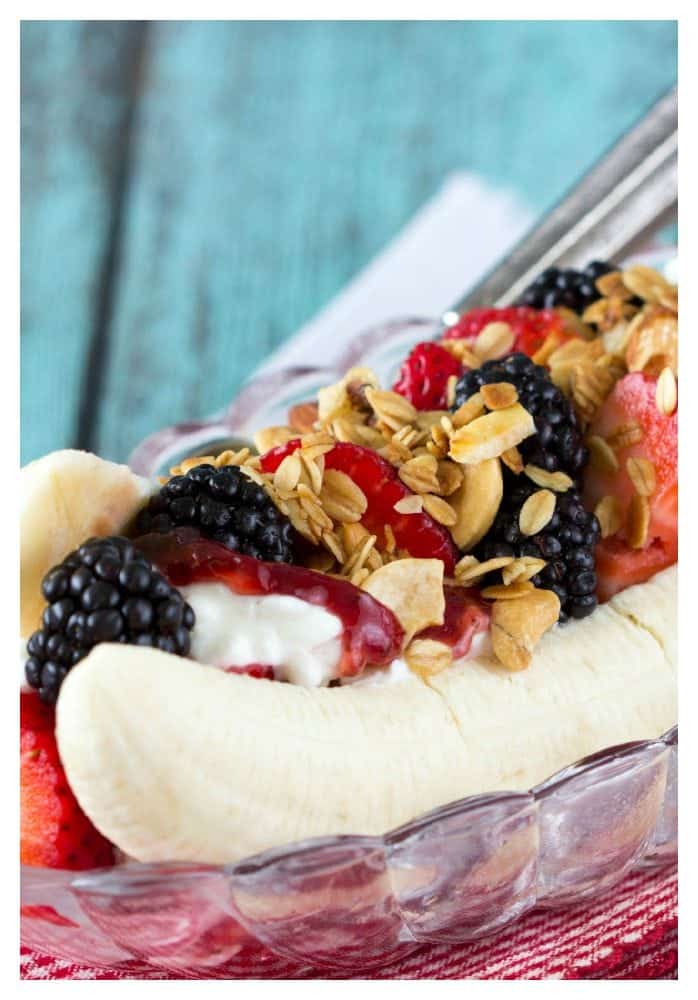 This Breakfast Banana Split is a healthy breakfast option, that is easy to make. You can use yogurt or cottage cheese, any fruits you like, and sprinkle it with granola. It is filling, but so incredibly healthy and good for you. If you want a really healthy and easy to prepare weekend summer breakfast, this is the one!
Fluffy Strawberry Pancakes with Lemon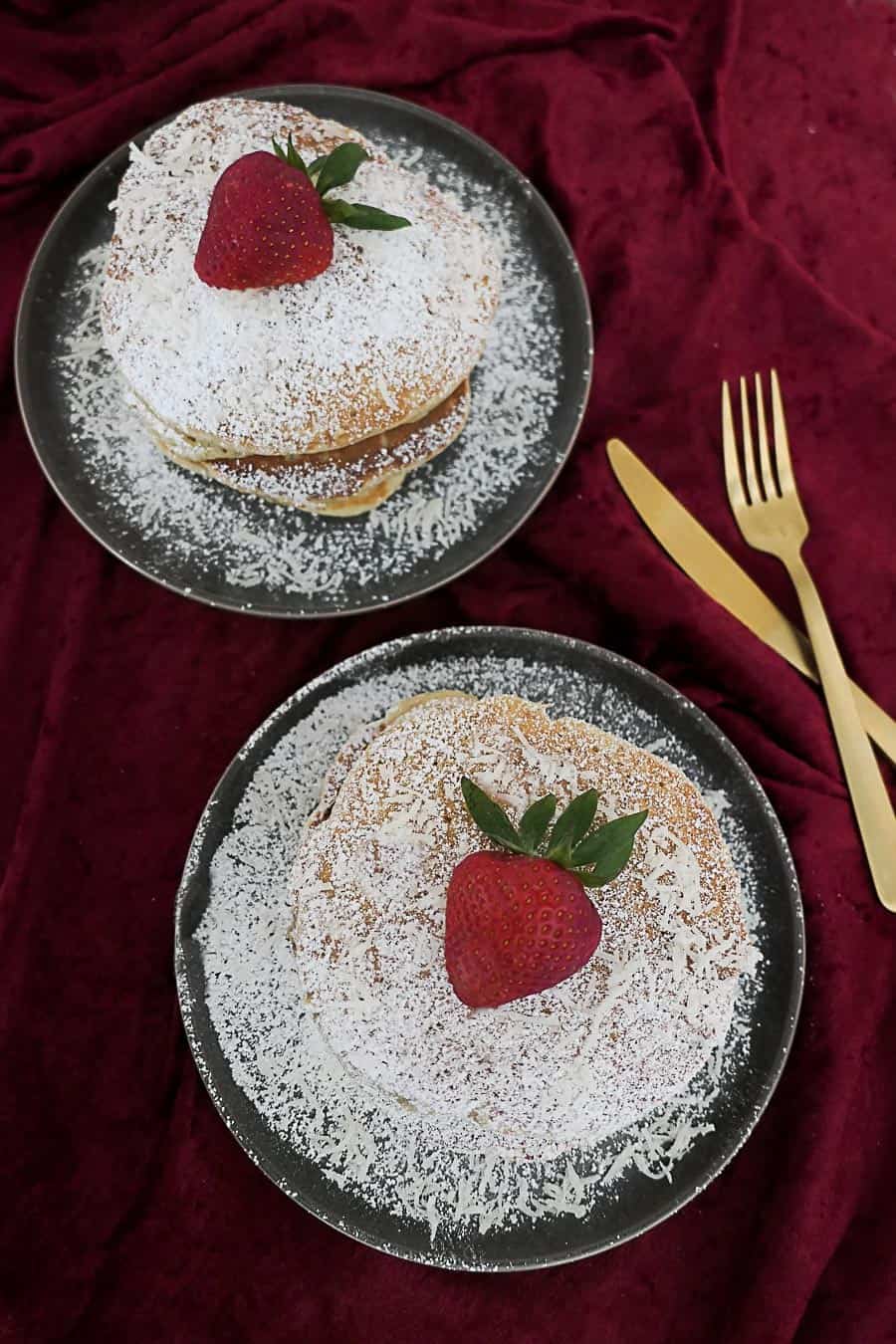 These are fluffy perfect cooked pancakes, topped with freshly sliced strawberries and lemon zest. They can be sprinkled with grated coconut, sugar, confectioner's sugar, or whatever you want!
Peach Pie Scones with a Vanilla Glaze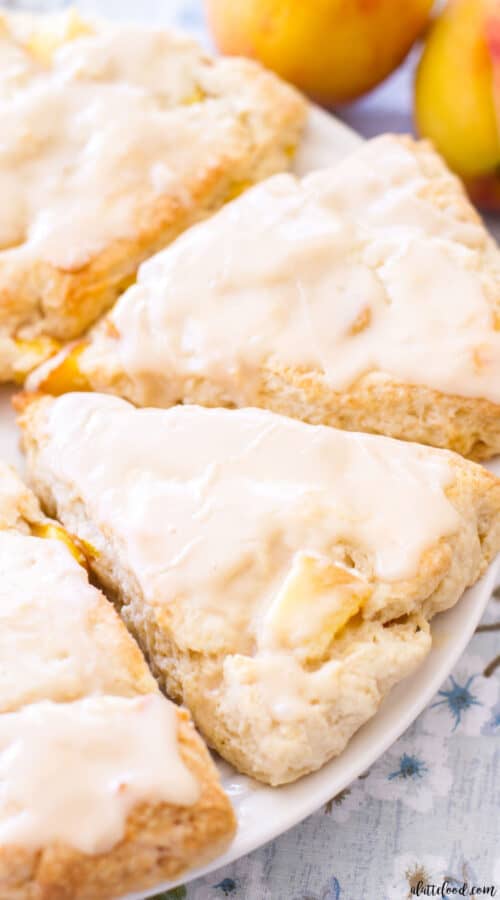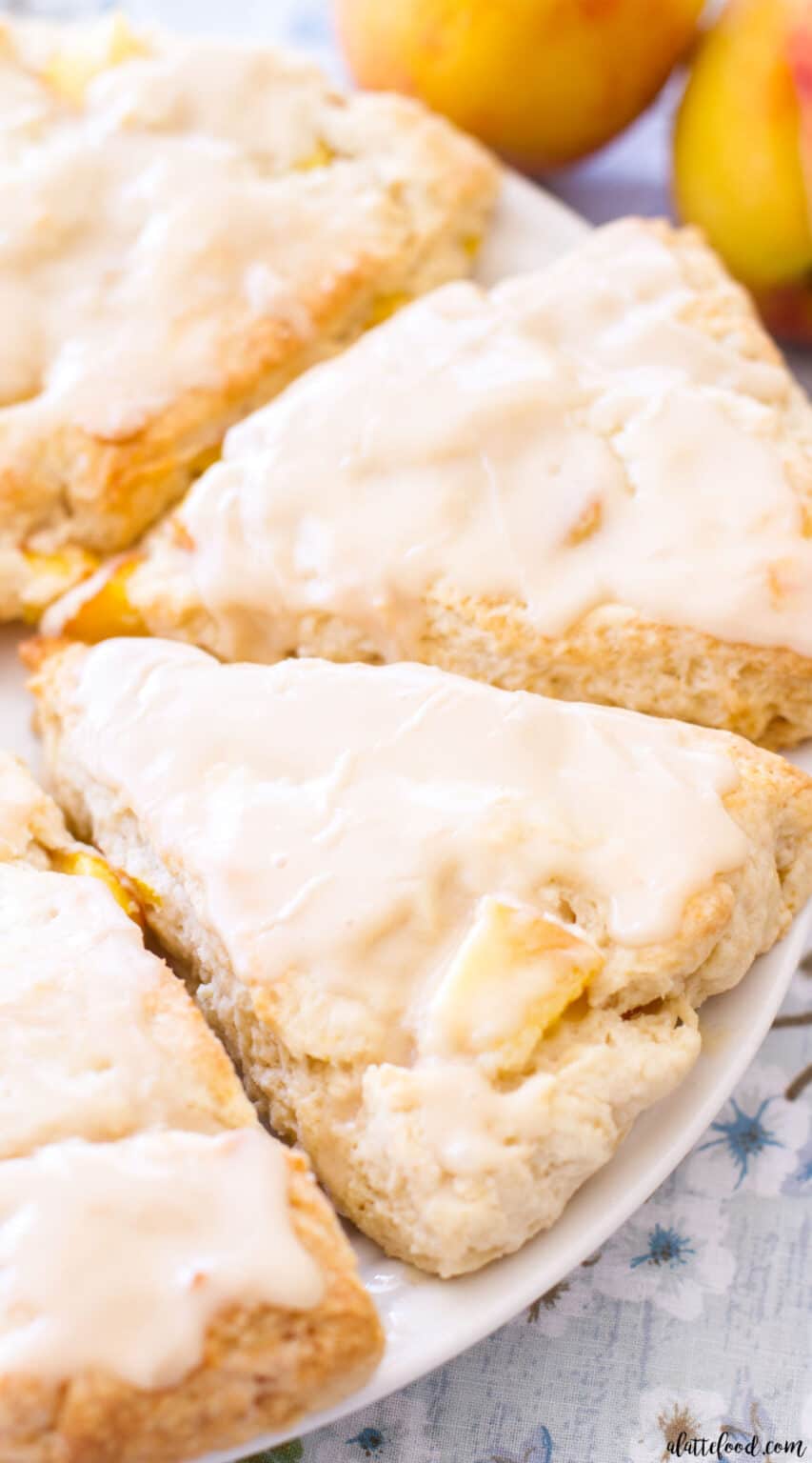 Scones are a lovely breakfast meal to make. These Peach Pie Scones are packed with heavy and sour cream which makes them especially light and fluffy. They taste amazing both warm and cold, and they are also fun to make.
Tropical Summer Coconut Oatmeal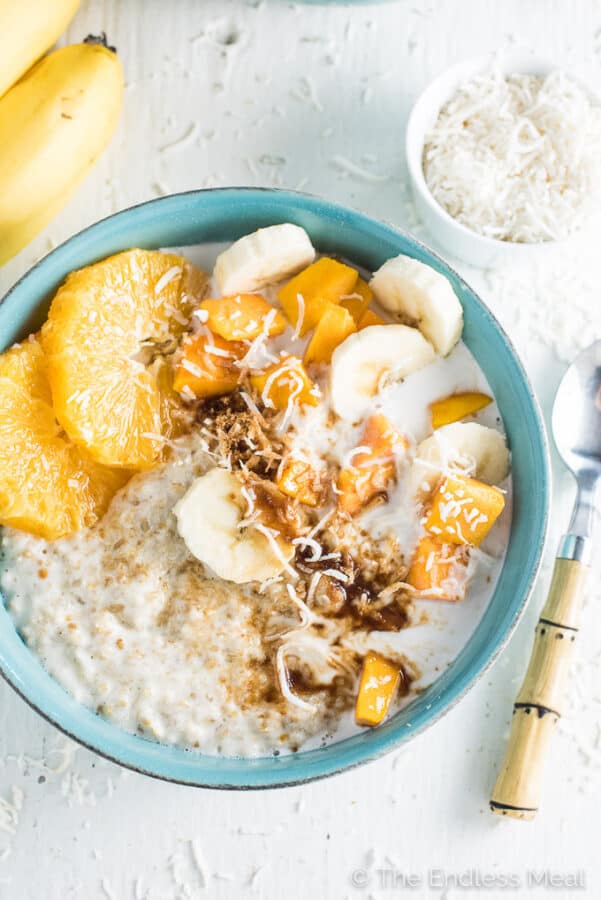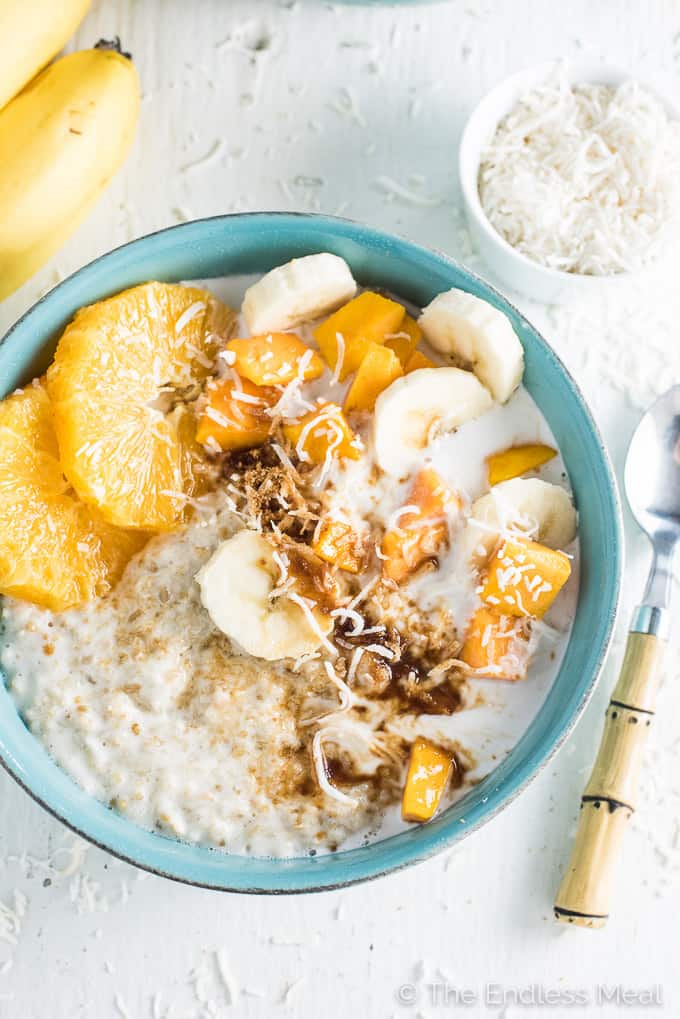 This Tropical Summer Coconut Oatmeal is just like a pina colada in a bowl! The oats are slowly simmered in coconut milk until they are rich, creamy and delicious!
Mango Lemonade Smoothie Parfait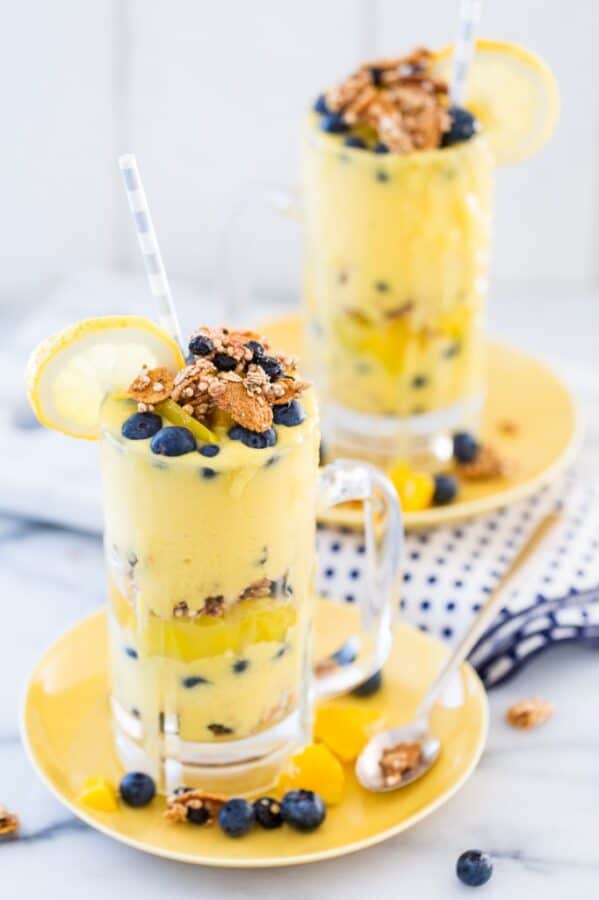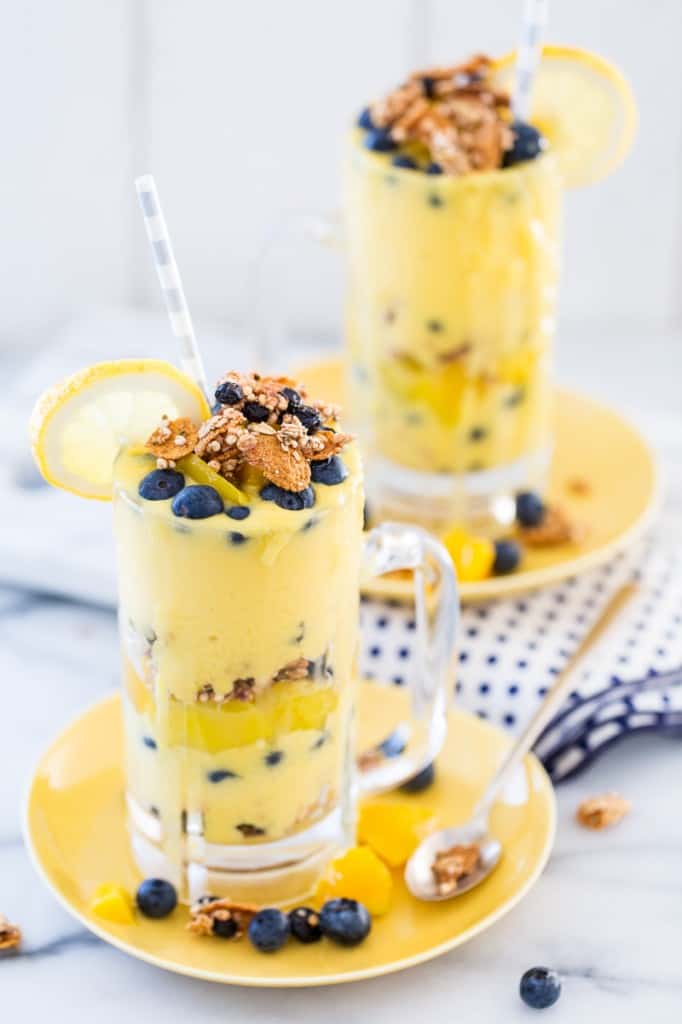 This Mango Lemonade Smoothie Parfait is a breakfast and luxury drink all in one! It is full of tasty delicious ingredients, and it will keep you full for a long time!
Actually sit and enjoy breakfast on a summer morning with these 11 tasty and delicious breakfast recipes!
Summer breakfasts use the best of seasonal fruits and produce. These 11 delicious breakfasts are perfect for your summer mornings!