Medjool Date 'Ice Cream' Fingers
These Medjool Date 'Ice Cream' Fingers taste just like frozen Snickers bars! Stuffed with nut butter, and sprinkled with sea salt, they are delicious and dreamy!
One of the best podcasts I have discovered in recent years is Table Manners. It is presented by the singer Jessie Ware, and her mother, Lennie.
In each podcast episode Jessie and Lennie cook dinner at their home for a special guest. Their guests are varied – including musicians, politicians, and actors. Each episode is like being invited into somebody's private kitchen and listening to them chatting about their lives and work.
Of course the recipes they cook for their guests are great. But one of their recipes in particular is one I seized upon when I heard it mentioned, and I make it constantly! – Medjool Date 'Ice Cream' Fingers.
I remember hearing Jessie describing these as like a frozen Snickers bar, and I have to agree that is exactly what they taste like. There is nobody I have given these to that didn't absolutely love them, they are that good!
What's more – they are so incredibly easy to make – in just minutes – then you just put them in the freezer and wait for them to cool ready to eat! They are best eaten frozen straight from the freezer.
Jessie and Lennie released a companion book recently, also called Table Manners, that this recipe comes from. You can get the book here!
These 'Ice Cream' Fingers are loved by both adults and kids alike. They are perfect for when you want a sweet cool treat, especially in the summer!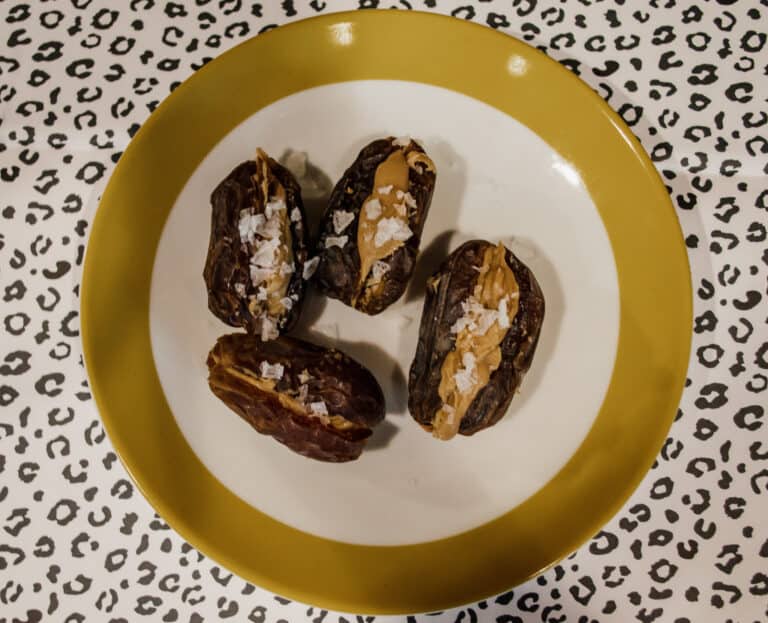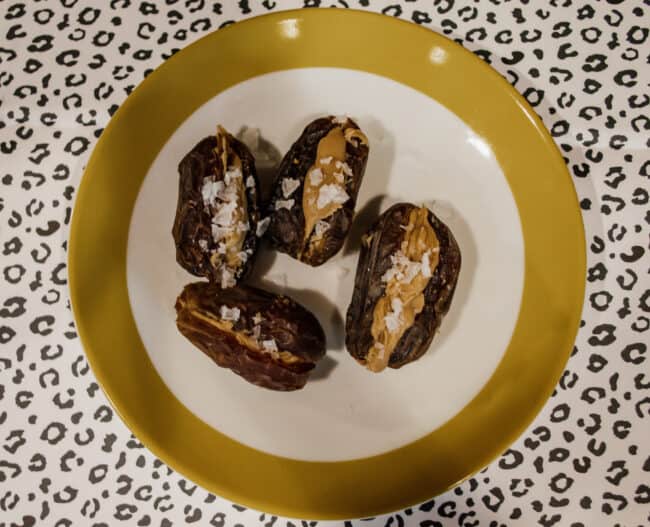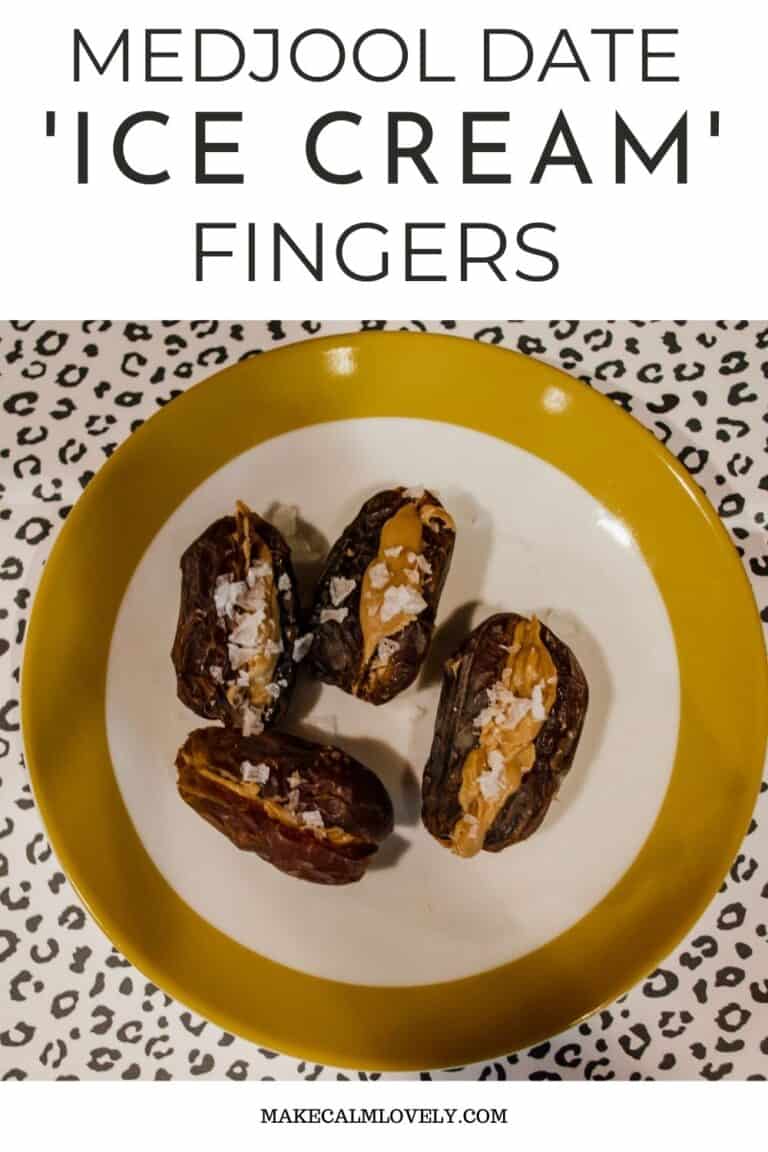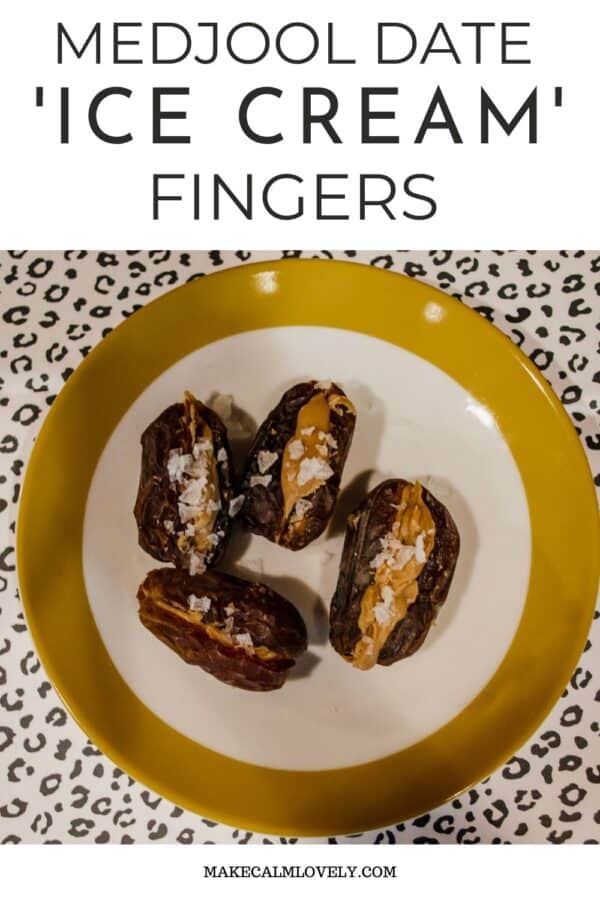 This post contains affiliate links. This means that if you click on a link in this post and make a purchase via that link I may receive a small commission, at absolutely no additional cost to you. You can view my disclosures here.
What are Medjool Dates?
Medjool dates are large dark dates. Their taste is very caramel-like in flavor and they have a lot of natural sweetness.
Medjool dates are native to Morocco and they come from the date palm tree. They are mainly grown in the Middle East, but also in the US, Africa, South Asia, and many other places. You can usually find them pretty easily in grocery stores year-round.
You can purchase them pitted or un-pitted. Pitting them is very easy however – you just need to make a small cut in the flesh and pushing your fingers down pull out the pit or seed. There is usually only one pit, so they are very easy to remove.
Medjool dates are especially great used in cooking and baking, because they have natural sugars, making them a natural sweetener instead of processed sugars. They are fairly high in calories, but they are full of natural fiber and antioxidents, which makes them still a great choice of food.
How to Make Medjool Date 'Ice Cream' Fingers
This recipe makes around 12-16 Ice Cream Fingers. Recipe adapted from Table Manners.
Slice the dates in half lengthwise. Remove the stones from inside the flesh of the date, and open them up just like you would a hotdog bun.
Spread nut butter inside the date. You can use as little or as much as you like. A generous amount will give you great flavor.
You can use any kind of nut butter for these bars. Peanut butter is my favorite, but also almond butter etc work really well too.
Sprinkle the top of each filled date with sea salt flakes.
Place all the dates into a long shallow freezer-proof container. It is best to put them all in one layer, but if your storage container is deep enough you can separate layers of the dates with parchment or wax paper.
Place the stuffed dates in the freezer and leave there for at least 2 hours for them to harden. Eat the dates immediately out of the freezer when they are fully frozen. You can remove them from the freezer about 5 minutes before eating to let them 'loosen up' a little.
You will definitely enjoy these delicious and tasty Medjool Date 'Ice Cream' Fingers. Filled with delicious nut butter, and sprinkled with sea salt flakes, these fingers are so tasty you won't be able to stop eating them!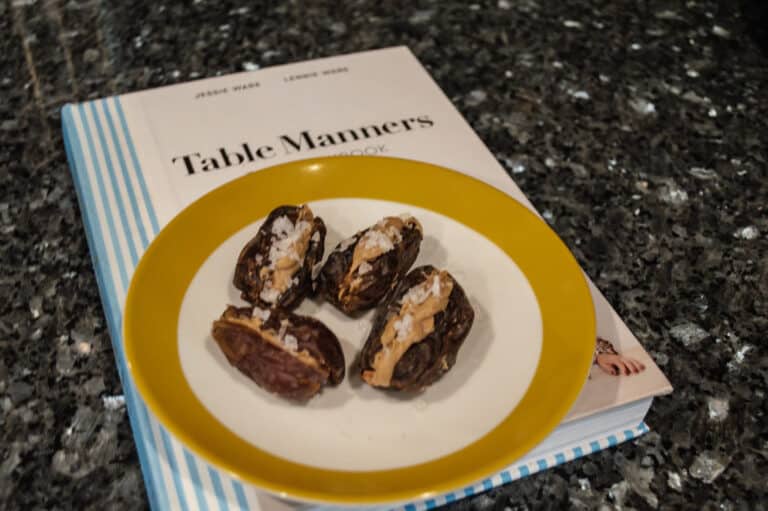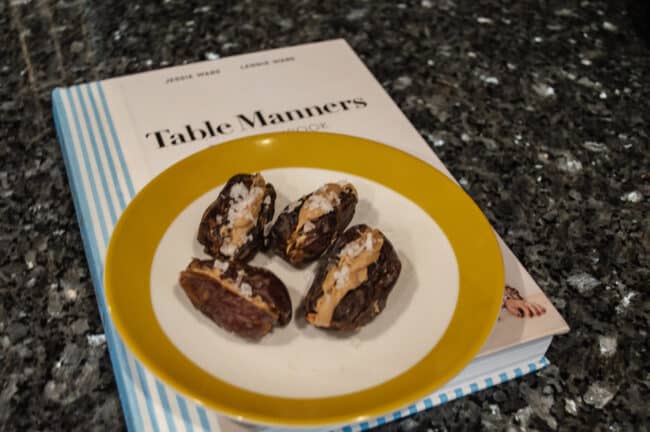 Related: Delicious & Comforting Ice Creams to make Today!
Related: Healthy Smoothies that will make you feel so much better!
Related: Perfect & Delicious Summer Breakfasts
These Medjool Date 'Ice Cream' Fingers taste just like frozen Snickers bars! Stuffed with nut butter, and sprinkled with sea salt, they are delicious and dreamy!