Make this Delicious Lemon Lip Balm!
Looking for a great summer DIY beauty project? This lemon lip balm is fun and easy to make, and will taste delicious on your lips!
There is nothing that says summer more than fresh fragrant lemons. While the winter can be hard on our lips, summer can be just as hard with so much sun constantly drawing moisture from our bodies, especially our lips.
This lemon lip balm is a fun DIY beauty project to do, and it is so great for your lips. Not only that it is full of fresh and natural ingredients, so you won't be putting harmful chemicals into your body by using this.
You will absolutely love this lip balm? Even the whole process of making it is just wonderful. The rich fragrant smells waft up and just make you think of a wonderful summer's day!
There is nothing more relaxing than a DIY project full of delicious scents and memories!
It is easy to make your own delightful Lemon Lip Balm. Just follow the directions below.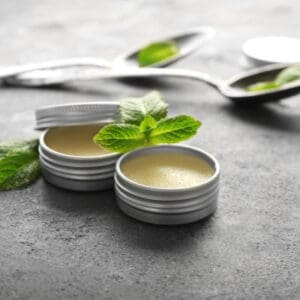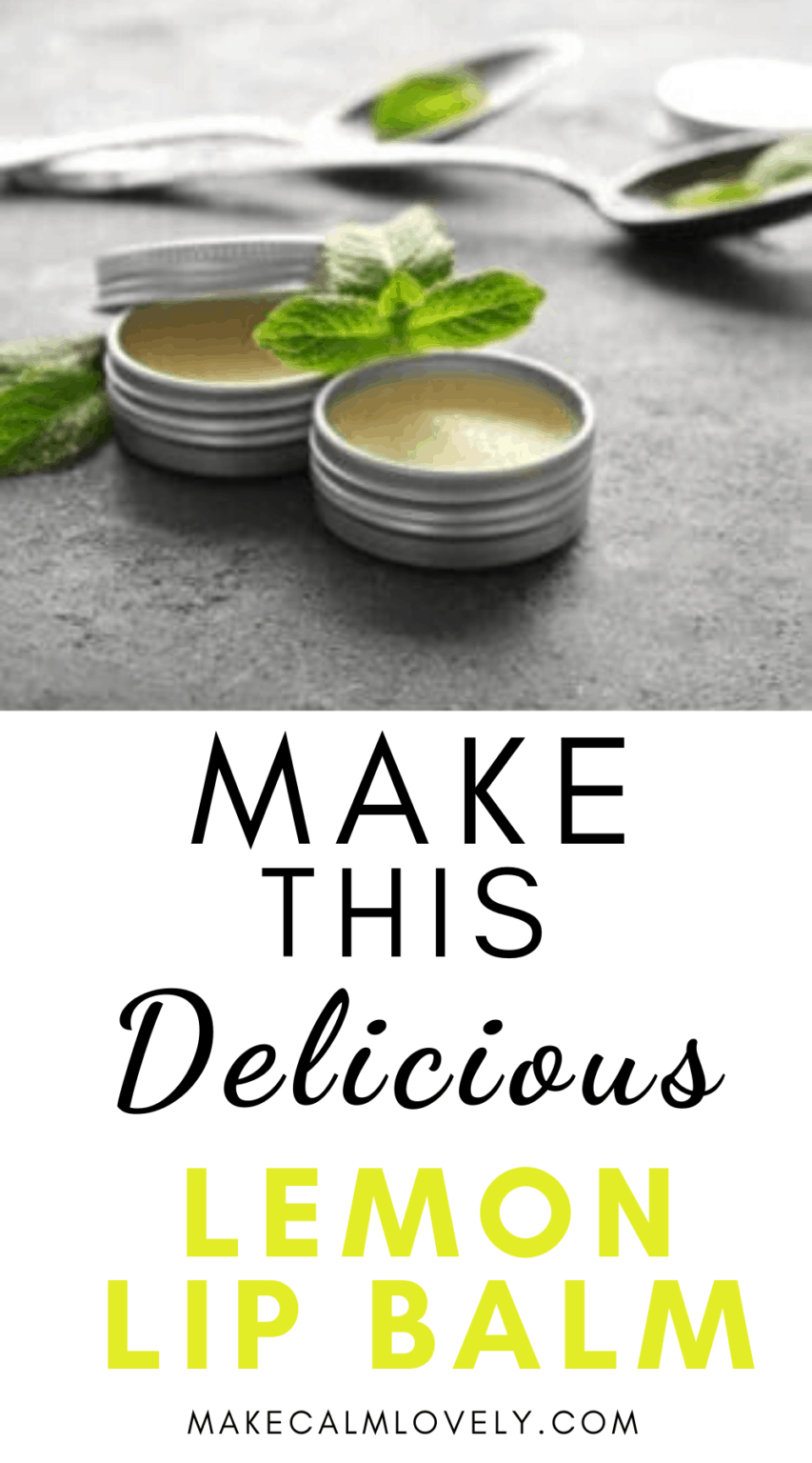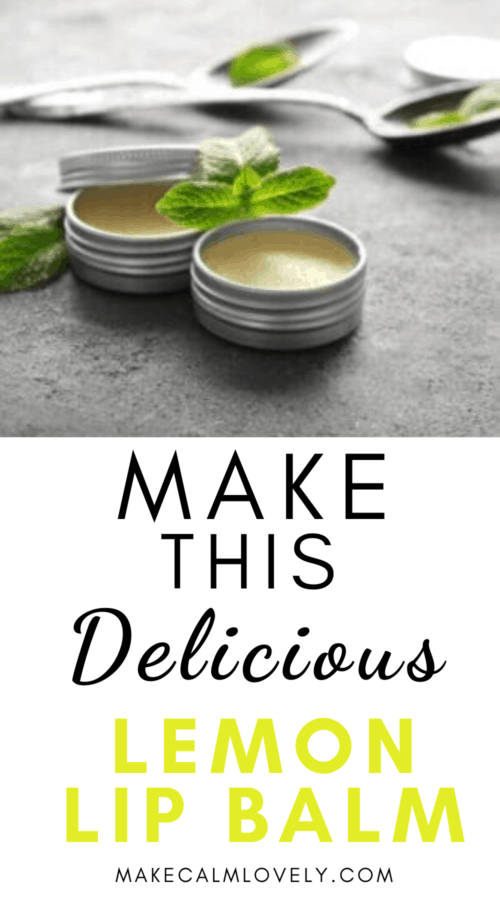 This post contains affiliate links. This means that if you click on a link in this post and purchase something via that link I may receive a small commission, at absolutely no additional cost to you. You can view my disclosures here.
What Ingredients you need to make the Lemon Lip Balm:
To make the lip balm you will need:
1/2 oz Beeswax (this one is high quality cosmetic grade)
1/4 oz Shea Butter (this one is USDA organic pure)
1/2 oz Coconut Oil (this is a USDA organic one)
1/4 oz Cocoa Butter (this is a pure organic one)
12-15 drops Lemon Essential Oil (make sure you are using food grade essential oil, so it is safe to place on your lips – such as this one)
Small jars or tubes (jars are easier to fill) or you can use small metal containers (with lids)
As you are making a beauty product that you will be placing on your body, I always recommend buying and using organic grade ingredients as much as possible.
Many essential oils can be harmful if used inappropriately, therefore always make sure you are using a food grade essential oil, or one that states it is approved for cosmetic use.
Many of the supplies that you purchase can be used time and time again for many different beauty and body products.
How to Make Lemon Lip Balm
Fill a saucepan with about 2 inches of water. Place the Coconut Oil, Beeswax, Shea Butter and Cocoa Butter into a glass container, such as a glass measuring jug. Set the glass container full of the ingredients down inside the saucepan. Boil the water. As the water is heating stir the ingredients inside the glass measuring jug to melt them.
Be very careful not to burn yourself during this step.
Remove the glass container from the saucepan (caution it will be hot so make sure you use an oven mitt or similar)
Add 12-15 drops Lemon essential oil to the mixture. Stir well.
Pour the mixture into the glass jars, tubes or containers.
Let the mixture cool down and harden inside the jars.
You now have wonderful gorgeous Lemon lip balm! (just try not to eat it – it smells so good!).
Looking for a great summer DIY beauty project? This lemon lip balm is fun and easy to make, and will taste delicious on your lips!