Mid-Century modern homes are absolutely beautiful and so the rage right now.  Here are some beautiful Mid-Century style modern home tours that feature the best in design, decor and furnishings. Enjoy these videos and photos of these gorgeous homes – either for inspiration for your own home, or just to drool over!
 Dream Green DIY home tour
Dream Green DIY is one of my most favorite blogs (check them out!), and these bloggers have a beautiful Mid-Century style home. This is a tour of their lovely home, full of so much Mid Century design, furnishings and inspiration. They have obviously spent time and care putting together their gorgeous home.  Check out the video below for their complete home tour.
LA Home of Jaclyn Johnson
See inside this gorgeous Mid-Century style home of blogger/entrepreneur/CEO Jaclyn Johnson in this post by Glitter Guide.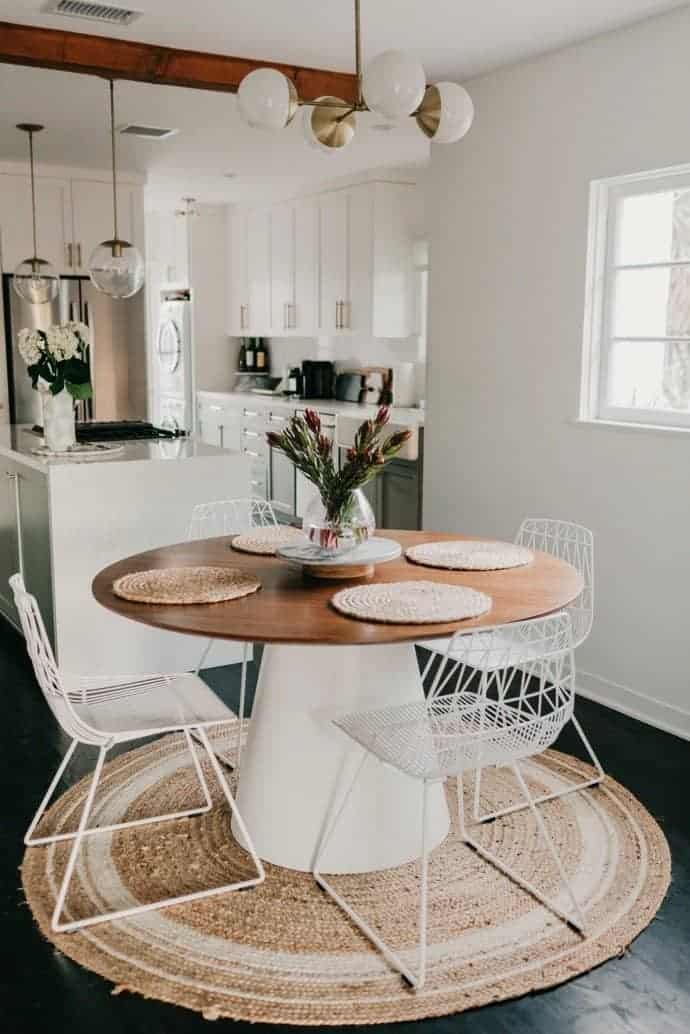 Photo: TheGlitterGuide.com
I absolutely love this dining table!  The brown wood and white combination goes so well together and really sets off the room.  There is a touch of Scandinavian modern also in the all-white kitchen.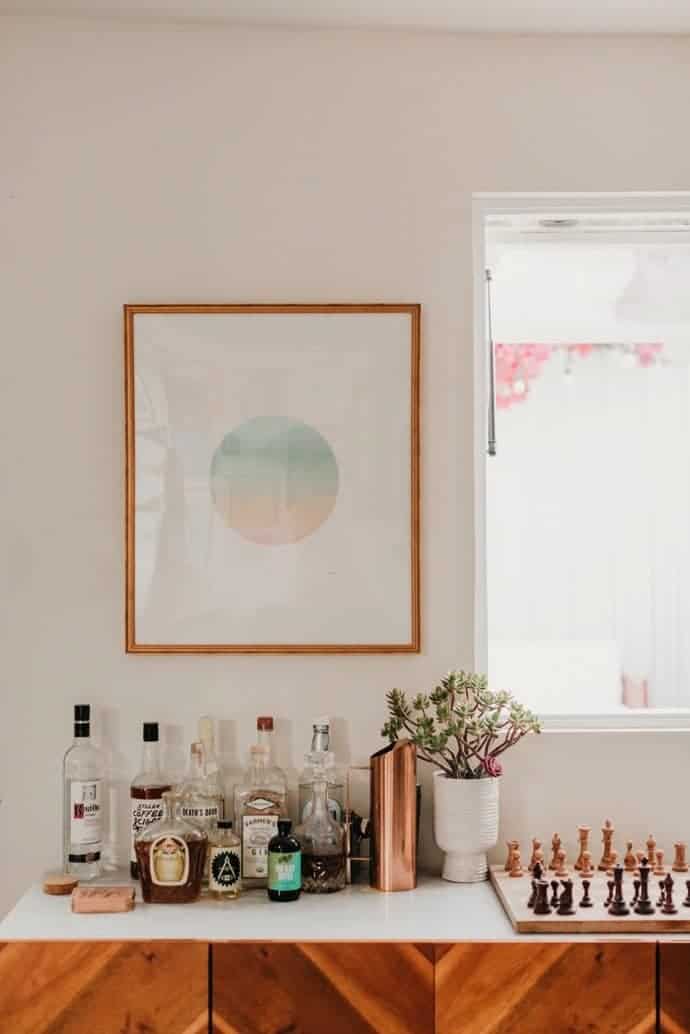 Photo: TheGlitterGuide.com
What a beautiful cabinet set-up here to display their bar drinks.  Once again the white topped brown wood table is such a gorgeous combination.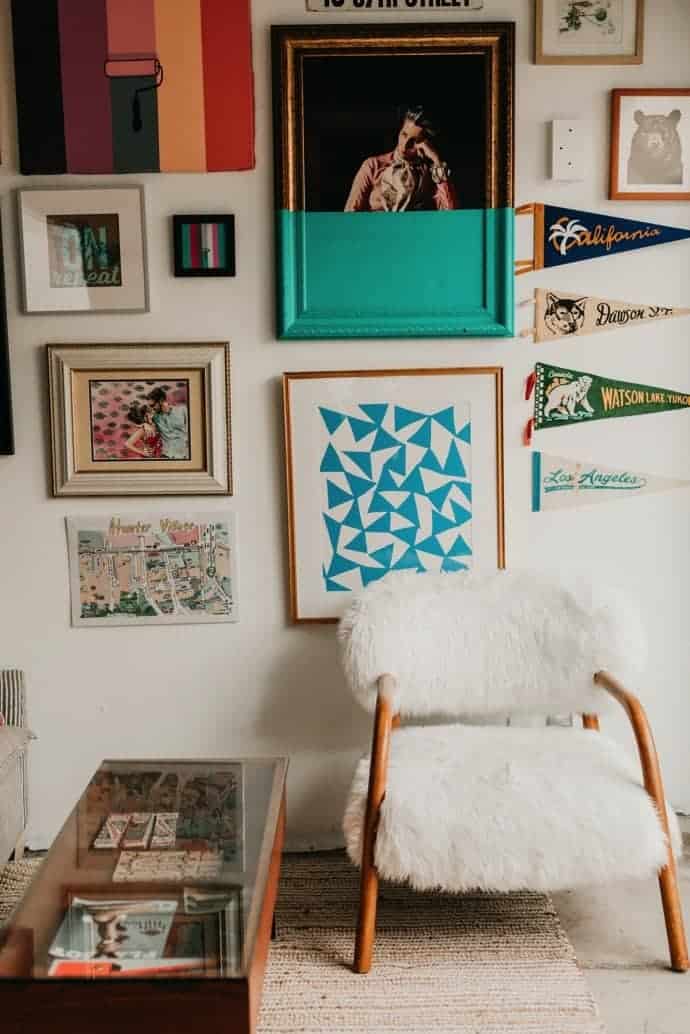 Photo: TheGlitterGuide.com
I love the picture wall here, offset by this modern white fur chair. Check out the picture that is half solidly painted. What a great idea!
Curated Interior's tour of a mid-century home designed by Amber Lewis 
Curated Interior has this great post house tour of a home designed by Amber Lewis of Amber Interiors.  You can see the full post here.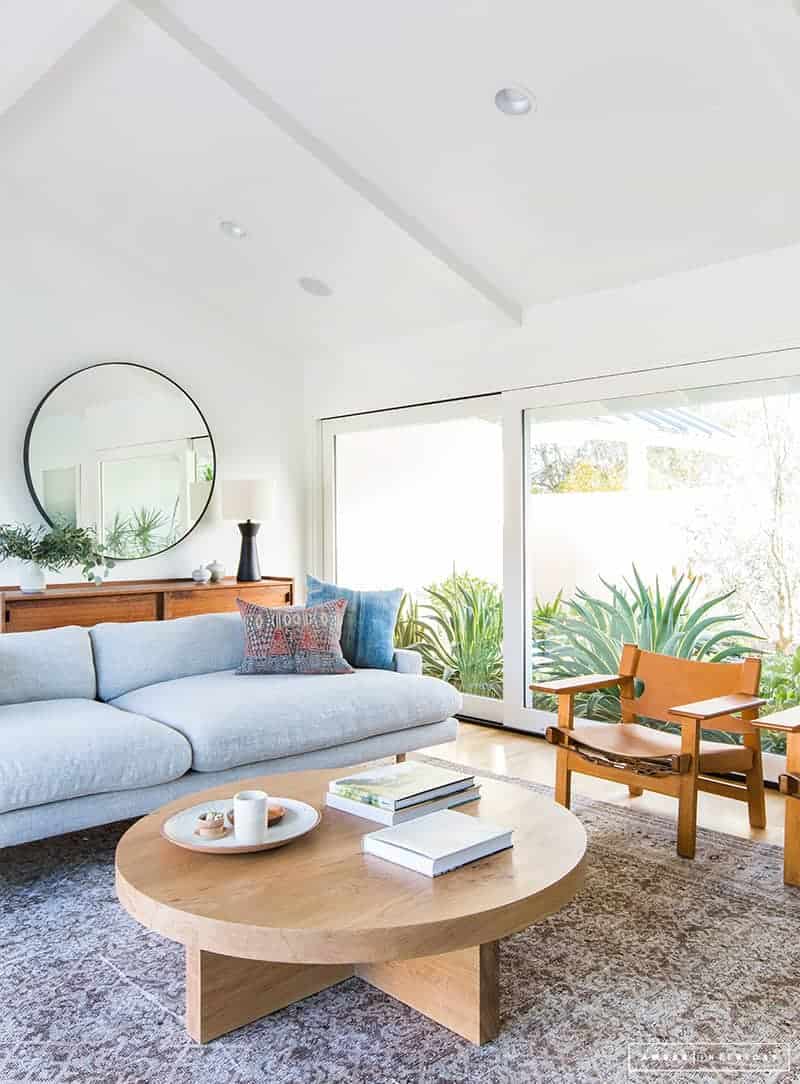 Photo: CuratedInterior.com
Photo: CuratedInterior.com
I love this shelving unit!  So absolutely beautiful and useful together at the same time.
Mid Century Home by Studio McGee
Ehrlich Modern house near Venice Beach
Francesca Felix's Home
Hope you enjoyed this round-up of lovely homes!
Enjoy home tours? Check out our guide to following French chateau renovations and restorations here!
Check out our must have Retro style items for your home also!