IKEA window Blinds vs. Custom Window Treatments – which is Better?
IKEA sells a great range of window treatments – but are they the best choice as compared to custom window treatments? We got expert advice as to the best choice for your home, and the pros and cons of both options!
Getting some new window treatments is an excellent idea if you are looking for a budget house renovation to boost the look of your house, increase energy efficiency and even your home's market value.
There are many options for window treatments – blinds, shutters, curtains and even motorized units with remote control. Homeowners can often buy stock items in Ikea, for example, or opt for custom solutions. But which is better, and how do both alternatives perform in the long run?
We asked experts from Ecoline Windows to elaborate on the topic, so keep reading if you need ideas!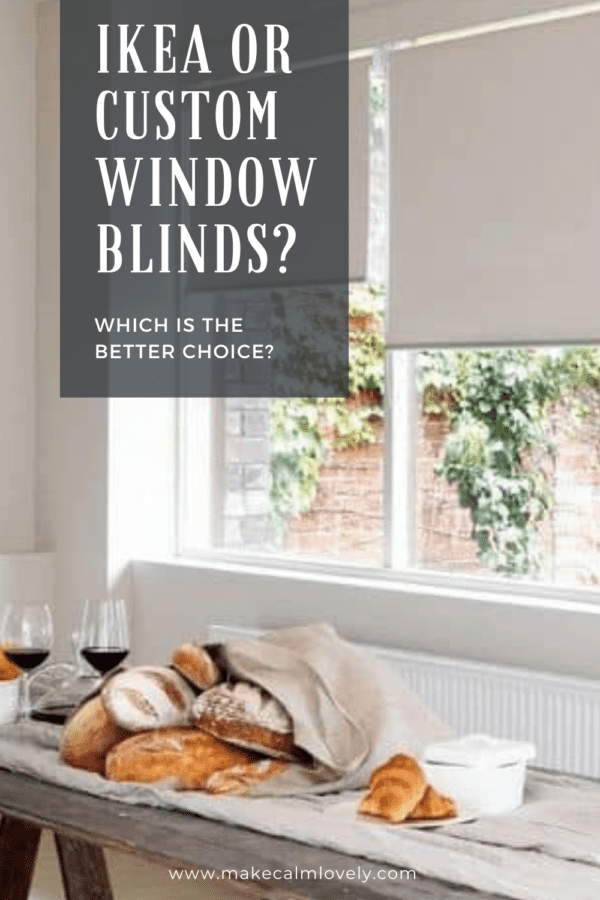 Types of Window Treatments to Consider For Your Renovation Project
There are many types and sub-units of window treatments. But most homeowners usually look for one of the following items to elevate the their home's interior and complement their particular window styles:
Blinds

Shutters

Shades

Drapes

Curtains

Motorized Blinds
Each window treatment has its pros and cons to consider, but it is important to remember to match whichever treatment you choose to your own window style, configuration, colour scheme and shape.
For example, roller shades work perfectly for windows with extra-thick moulding since they can showcase your windows without hiding the architectural detail.
Moreover, installing roller shades and other window coverings like curtains or solar shades allows maximum protection from glare and UV rays.
On the other hand, if you want ultimate control over privacy, sunlight coming into your space and maximum energy efficiency, then wood or vinyl blinds are a great option.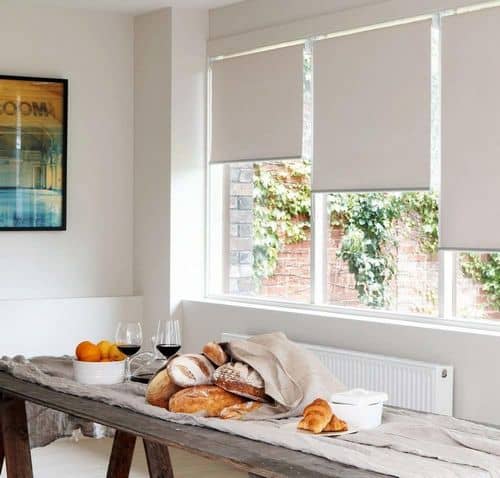 Ikea Blinds vs Custom Units – Pros & Cons
While most homeowners do not pay close attention to the quality of window treatments installed, it might lead to severe losses when analyzing actual energy bills.
Experts say that the best Canadian blinds can increase a house's energy efficiency by up to 25%. Coupled with modern triple-glazed windows and LoE coating, your energy bills might be significantly lowered. Moreover, custom window treatments will:
Perfectly match your window & house design

Offer a wide range of colour solutions

Suit any window size and configuration

Come with maximum durability

Allow for ultimate privacy and light control
But stock items, for example, bought in Ikea, also come with many advantages. Many homeowners usually choose them when the overall thermal performance of their houses is already decent.
Ikea blinds are affordable

They have Fast delivery

They have easy DIY installation
However, when it comes to the disadvantages of Ikea window treatments, there are a few crucial points:
They have limited colour schemes

They have low energy efficiency

Their blinds might not match the configuration of your windows
Ikea Blinds vs Custom Window Treatments – Which to Choose?
Even though both options have their own pros and cons, your first step should be the analysis of the climate you live in and the energy efficiency of your own house.
If your overall house insulation is good and you just want to elevate the aesthetics of your windows on a budget, choosing some lovely blinds from Ikea will be the right choice for you.

If your home's energy efficiency is poor and you want to improve it, then opt for custom window treatments best suited to boost thermal performance, such as Vinyl Blinds or Shutters.
Regardless of your choice, getting new window treatments will definitely enhance your interior, making your space feel cozy, elegant and well-designed.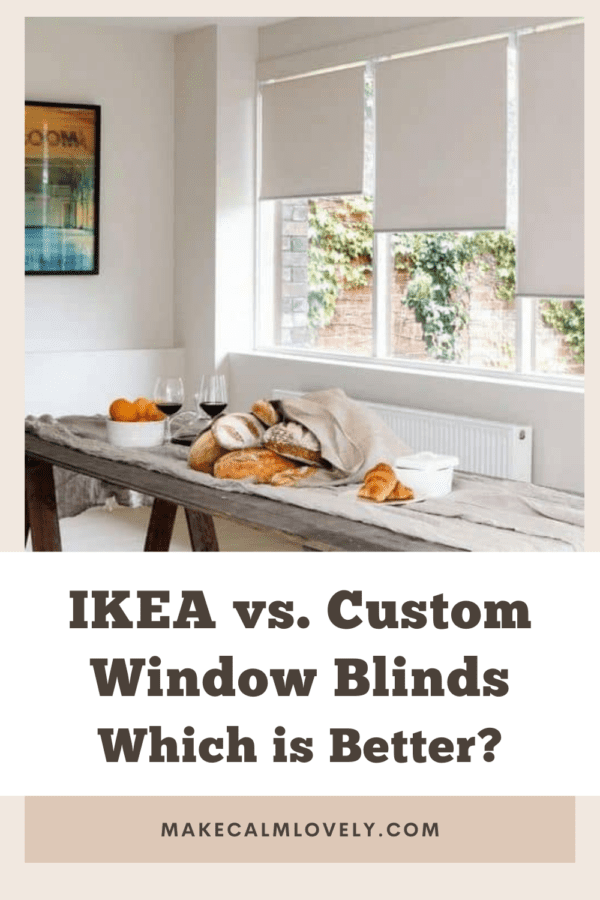 This is a sponsored post.
IKEA sells a great range of window treatments – but are they the best choice as compared to custom window treatments? We got expert advice as to the best choice for your home, and the pros and cons of both options