IKEA has great shelves and shelving products that can be used in your home – either as they come or hacked.
You already know that you can get just about anything at Ikea. But if you have a need for shelves in your home they have some great and varied options for you. If you can't find the shelves that you need and that fit your home and decor, you could also try some Ikea hacks to get exactly what you need.
Here are 17 ideas for shelves from IKEA for your home – including both ready made shelves as they are, and hacks for shelving to make them into something more special and personal.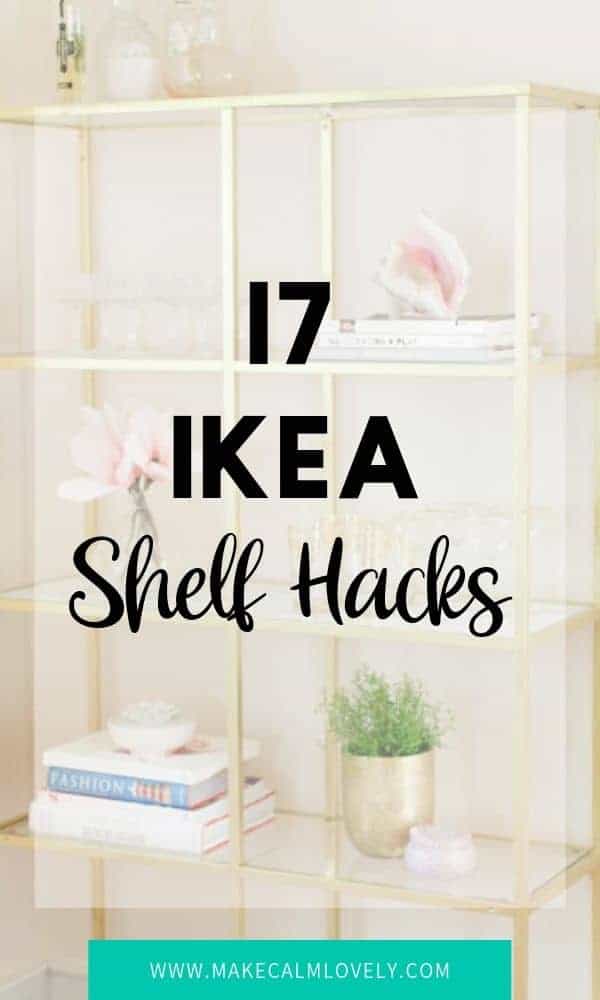 Open Shelving Ikea Hack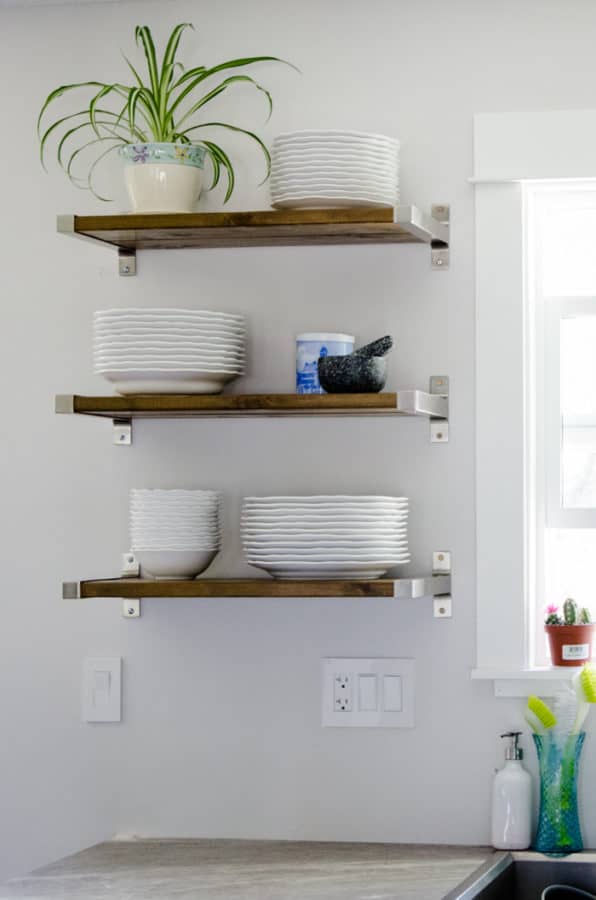 Photo: Lemon Thistle
Open shelves are very popular, and they can really look great in your kitchen. If you are on a budget, open and floating shelving works really well, because they can replace some otherwise needed kitchen cabinets. This hack uses Ikea shelf brackets, but uses wood from a lumber store. The result is amazing looking wall shelves You can see the full how to here.
Hejne Shelf Unit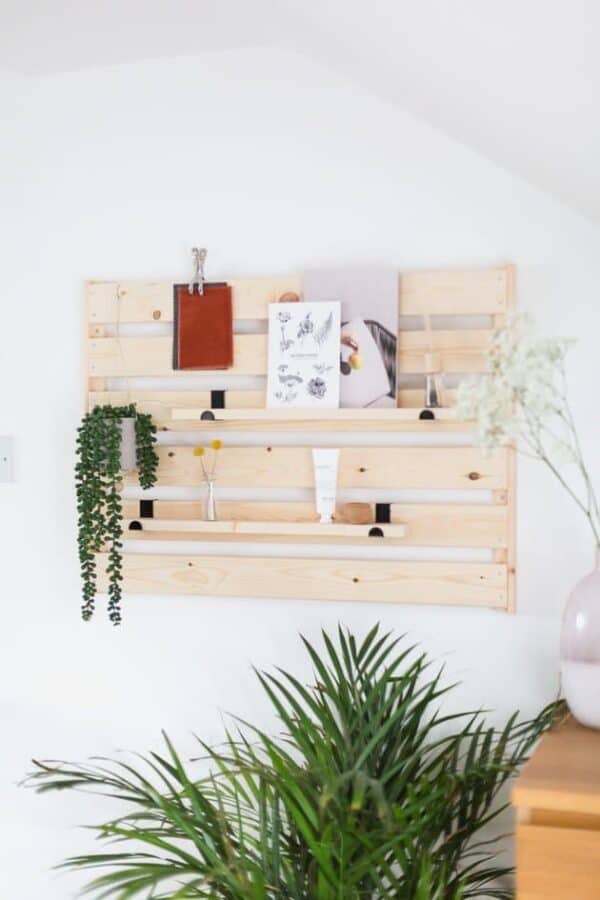 Photo: Hunker
This hack takes the Hejne shelf and turns it into a beautiful wall storage unit of shelves. You can use this in pretty much any room of your home. See the full tutorial here.
Hanging Rope Shelf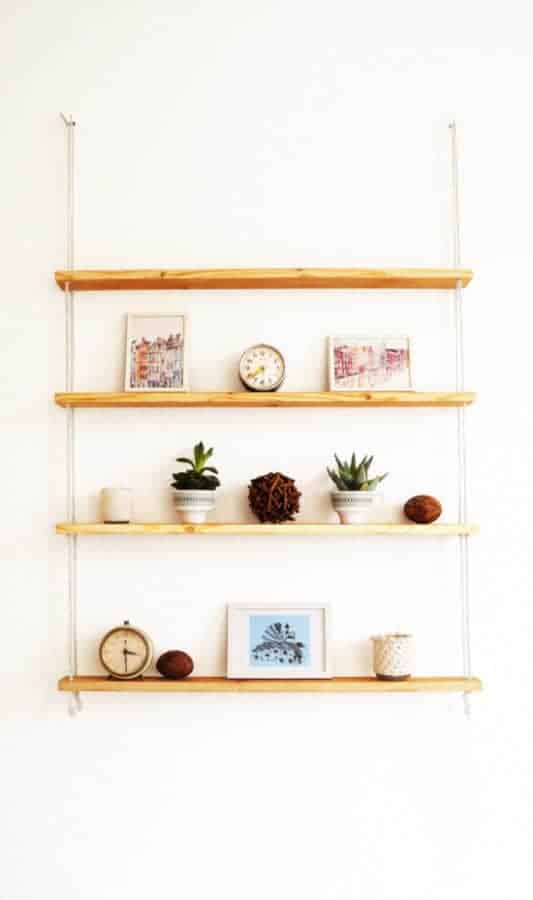 Photo: Ikea Hackers
This really pretty hanging shelf unit uses 4 shelves and some rope. It would look like a great focus shelving unit in any room. A beautiful twist on wall shelves. You can see the full tutorial here.
Metal Ikea Shelves get a Farmhouse Makeover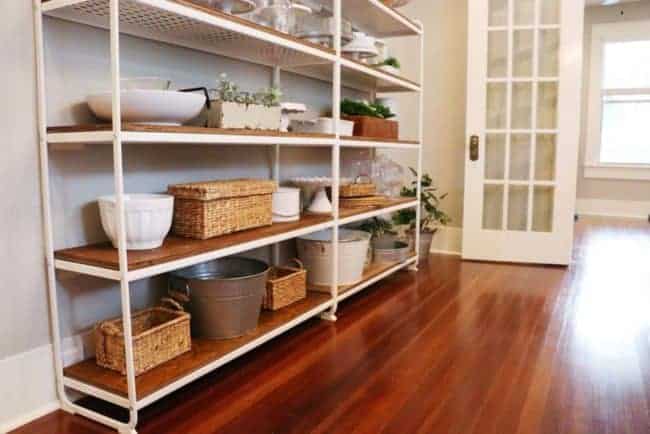 Photo: At Home With Natalie
These metal shelves have been given a makeover to make them into gorgeous farmhouse style shelving. If you need extra storage, but want it to look more like it belongs in a farmhouse, this shelving hack is perfect for you. Get the full tutorial right here.
Bedside Shelf Spice Rack Hack
If you need a bedside shelf, but don't have a lot of space, try this spice rack hack! See the full details here from Apartment Therapy.
Ikea Vittsjo Shelving Hack for a Mint Bookshelf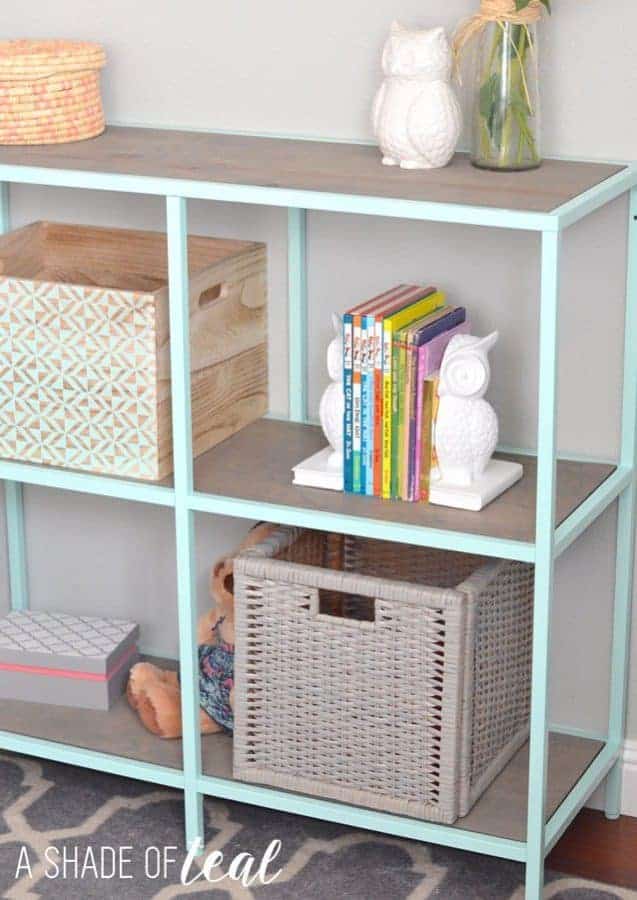 Photo: A Shade of Teal
This shelving unit from Ikea is inexpensive and can be hacked in so many ways. Instead of the glass, this hack has replaced it with wood shelving, and the unit has been spray painted to the color of choice. You can see the complete DIY tutorial here.
Kallax Bookshelf Hack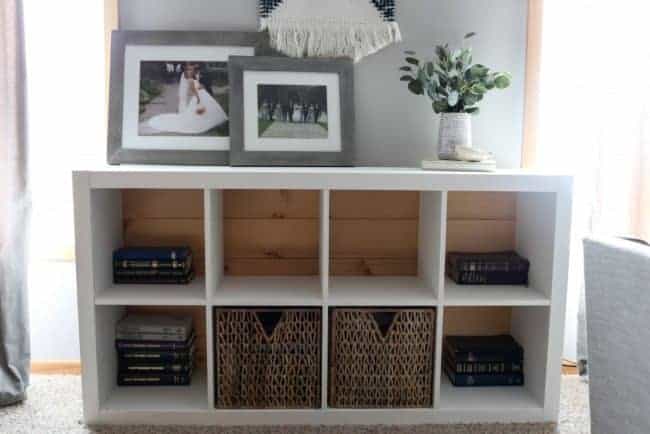 Photo: Homestead128
The Kallax shelving unit is one of the most hackable pieces that Ikea sells. It looks nice enough as a shelf on its own without any hacking, but if you choose to hack it you can make it look quite exceptional. This DIY has added some wood that has turned it into a really pretty bookshelf. Get the full tutorial here.
Besta and Billy Bookcase Hack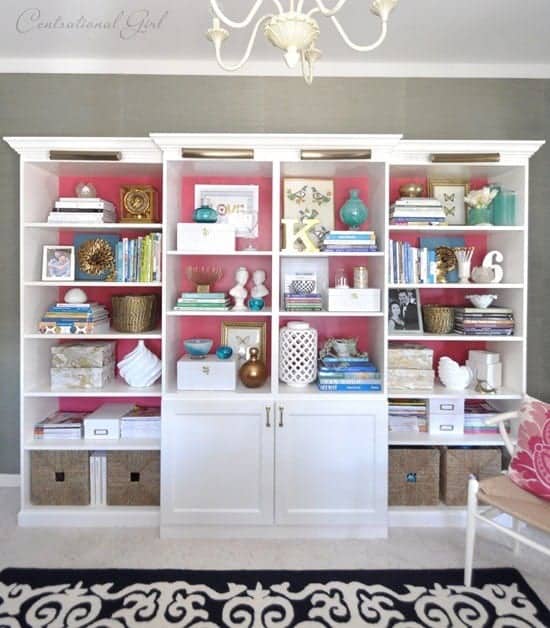 Photo: Centsational Style
Billy and Best are two iconic and versatile shelving units that are sold by Ikea. This hack is taking both and hacking both units into something quite amazing, beautiful storage and book cases. See the full tutorial here.
Skadis Shelf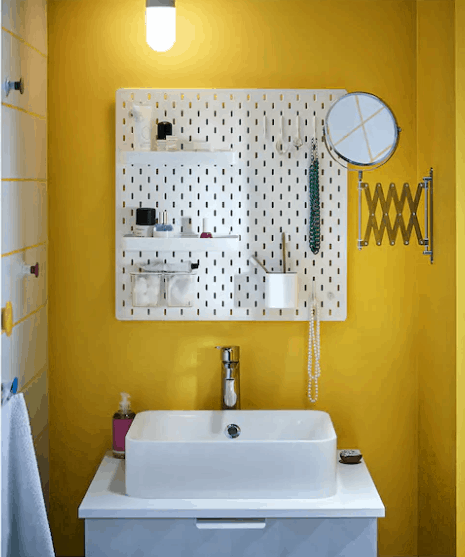 Photo: Ikea
This Skadis shelf from Ikea hasn't been hacked – this is it in all its glory! The shelves can be positioned on pegboards – just like in this picture, to make great shelving in any room of your home. It is especially good for bathrooms and kitchens, and also works really well in closets. The shelf is available directly from Ikea.
Spray Paint IKEA Wall Brackets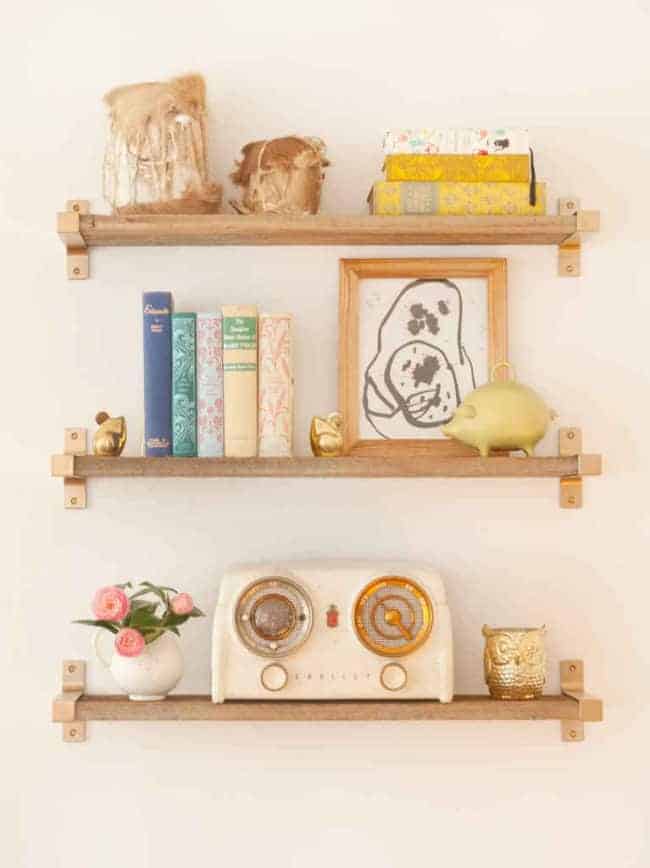 Photo: Lay Baby Lay
By spray painting Ikea shelf brackets, such as these Ekby Bjarnum brackets, then adding nice wood shelves, you can make a wonderful set of shelves for your home.
Shelf Hack using Reclaimed Wood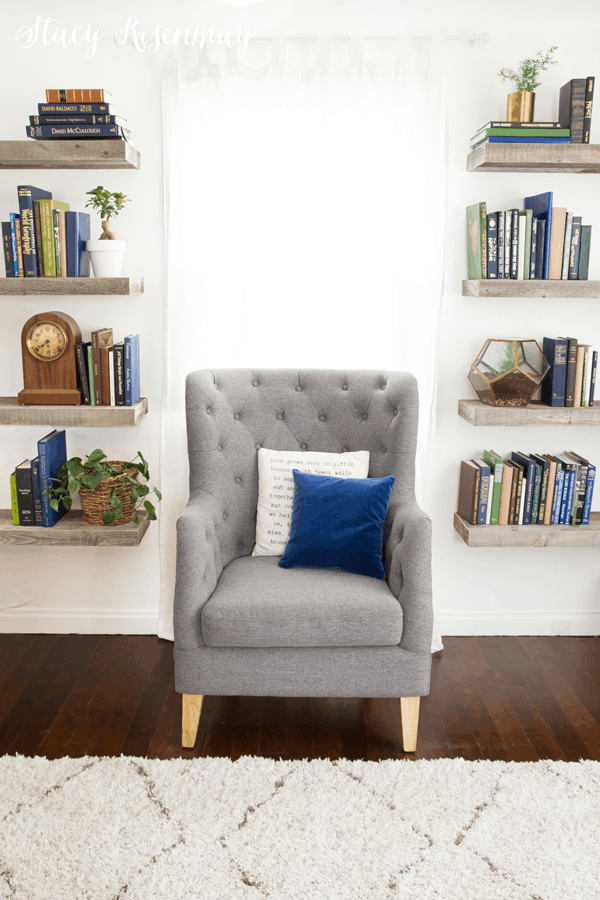 Photo: Not Just a Housewife
This hack uses Stikwood, which is used in a lot of Ikea hacks and can be used all around your home for various DIY projects. It is peel and stick reclaimed wood, which works great on just any piece of furniture. This DIY project makes for more interesting shelves. See the tutorial here.
Fintorp Rail Shelving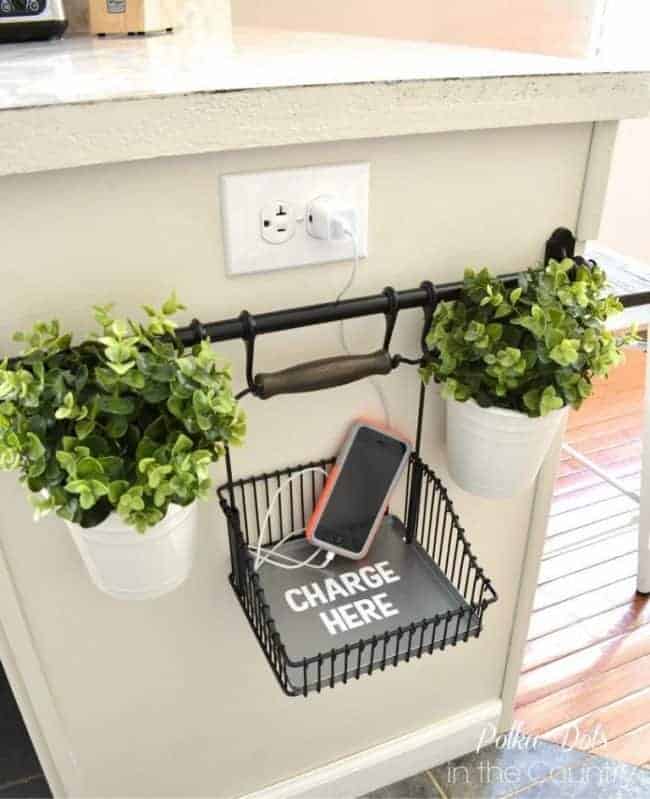 Photo: Polka Dots in the Country
The Ikea Fintorp rail system can be used for so many projects around your home. This DIY is using it as a charging station rail shelf. This is perfect for the end of your cabinets to create extra storage and charging space in your home.
Picture Ledge Shelf Hack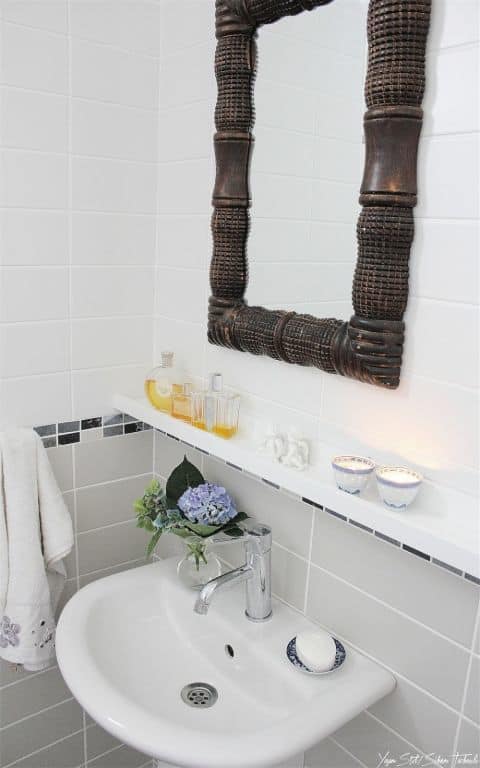 Photo: Yasam Stil images
This hack is taking the IKEA Mosslanda picture ledge and turns it into a floating bathroom shelf. Ideal for when you don't have much room, but you need that extra storage. The Mosslanda ledge can work pretty much anywhere in your home.
Shoe Racks using Mosslanda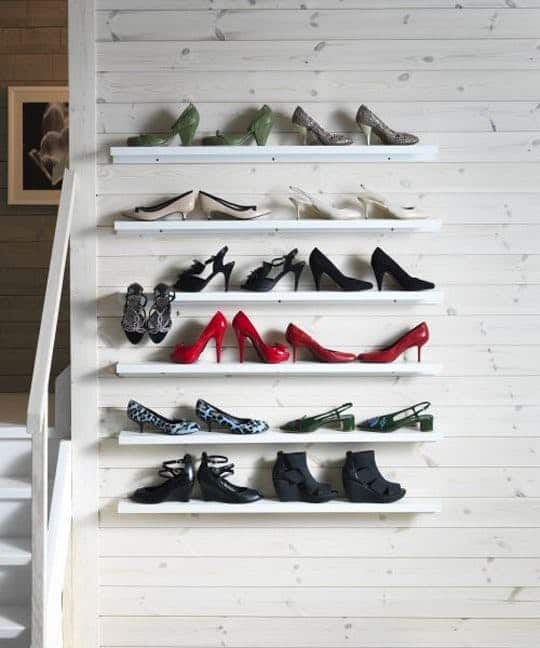 Here is another hack using Mosslanda. This time making it into a handy shoe rack for your home. Great for organizing the shoe chaos that reigns in so many homes!
Gold and Marble Shelf Hack
Photo: Style Me Pretty
This IKEA hack spray paints a shelf unit gold, and then adds marble shelves for a really pretty and upmarket looking shelf unit. This unit looks pretty expensive now!
Spice Racks Turned into Useful Shelving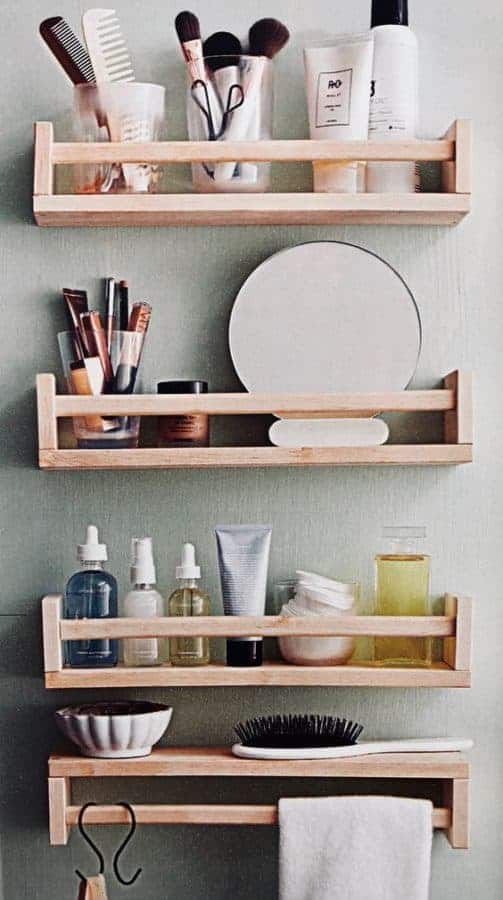 Ikea Spice Racks can be turned into great shelving options. They can also be turned upside down to make interesting shelves. They would work well in any room of your home, and especially in closets.
Lack Shelf Ideas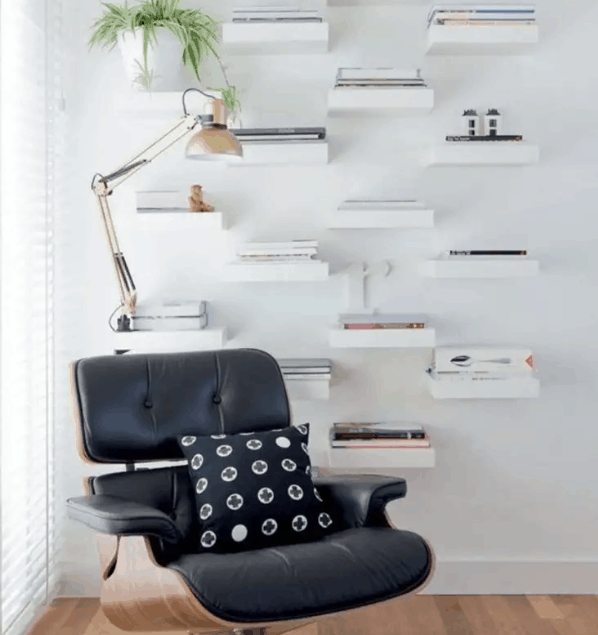 Photo: VT Wonen
The Ikea Lack shelf is so versatile, and you can come up with so many different variations and shelving designs using this iconic shelf. As you can see in this photo, Lack shelves are creating an interesting and useful range of bookshelves on a wall.
Do you want more IKEA hacks?
IKEA Products and Hacks to help Organize your Bathroom
14 Great IKEA Hacks for your Kitchen
The 10 Best IKEA Bed Frame Hacks
15 Great Home Storage Items Available at IKEA
IKEA from Amazon:
IKEA has great shelves that not only come ready-made and beautiful, you can also hack them to make them into something even more unique!