How to Start a Blog with Bluehost
You have decided to start a blog! Once you decide to start a blog you want to get going as fast as possible. But if you are not very technical, or have never started a blog before, it can be confusing and overwhelming.
This post contains affiliate links. You can check out my disclosures here. This means that I receive a small amount of money if you purchase anything following any link from this blog post.
That is why I recommend that you use Bluehost as a hosting company for your first blog. I started out using Bluehost, and starting a blog (when I had no prior experience) was so easy, I had my blog up and running within a day.
I have worked out a special deal with Bluehost, to give you a great price on a hosting plan!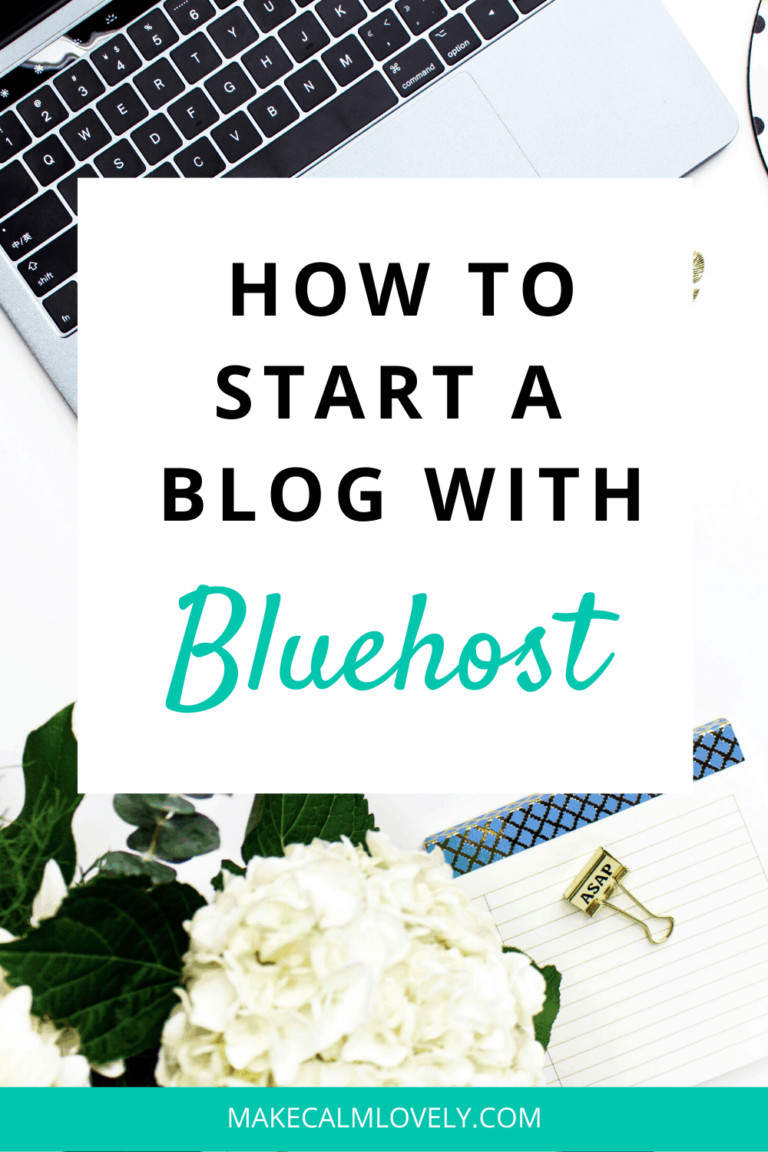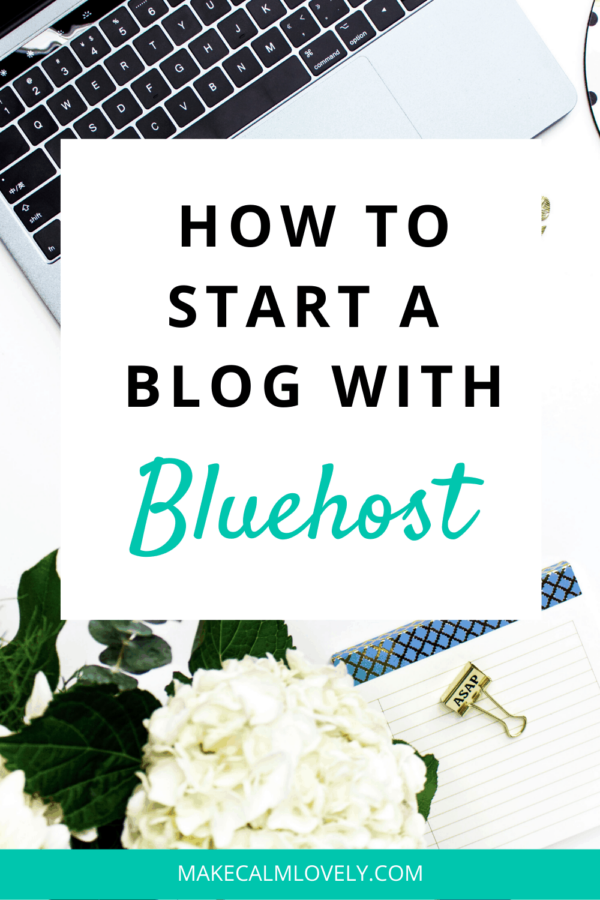 These are step by step instructions for how to start a blog using Bluehost.
You will see a welcome screen just like this when you first log in. Just click on the green Get Started Button.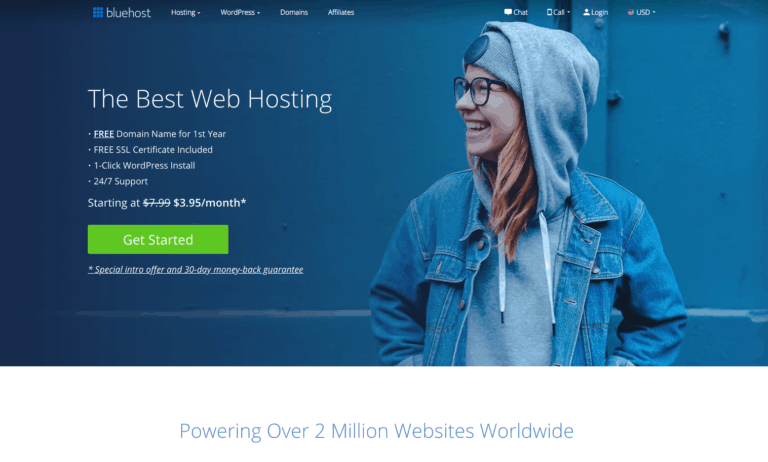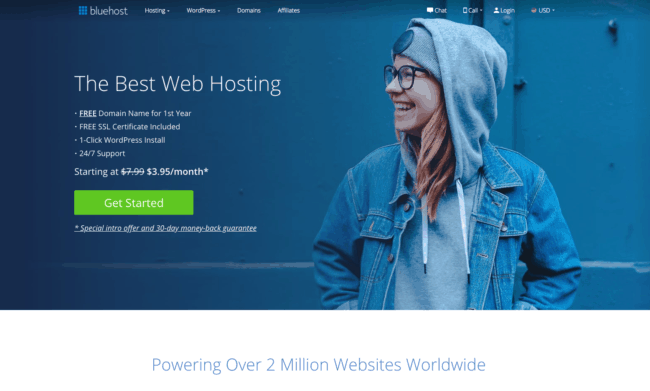 You will then be prompted to choose a plan. Click on one of the green Select buttons to select that plan.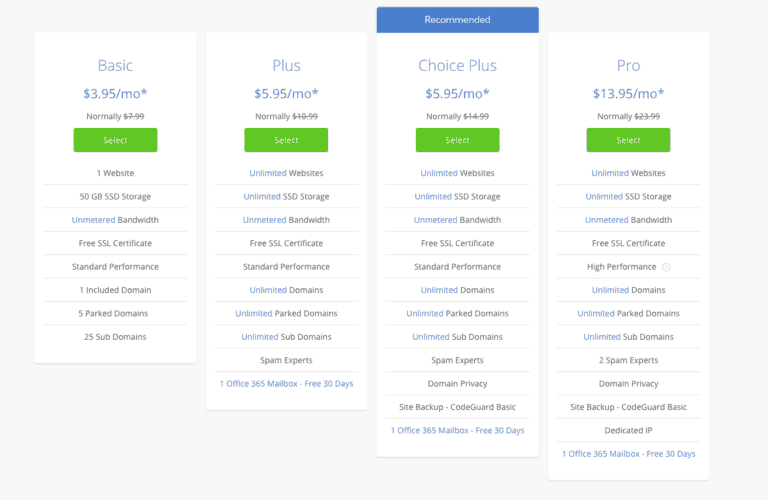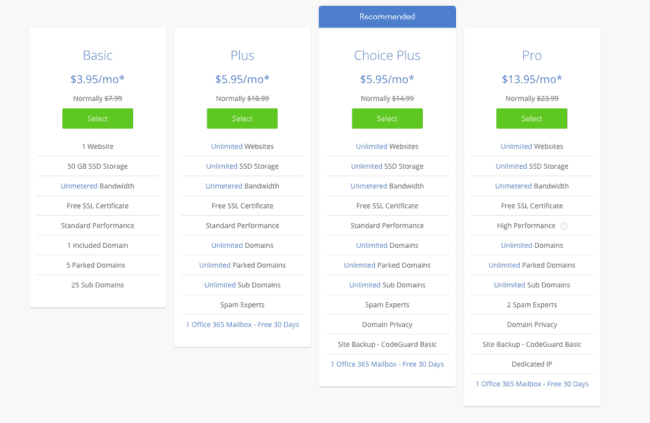 It is entirely up to you which plan you choose. The recommended plan is Choice Plus, and to be honest this is a great plan. It includes Domain Privacy, which will keep all your personal contact information hidden from public view. It also has site backup and more.
But if money is an issue, you can always choose the lower priced plan and add things like domain privacy later.
Once you have selected the plan you want to go with, you will need to choose a domain name (you can skip this step and do it later also if you would rather).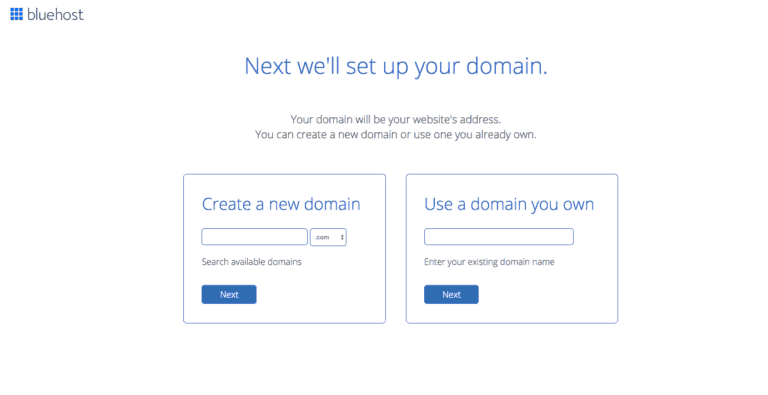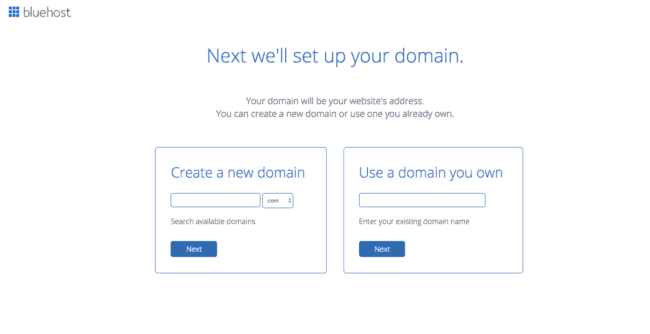 Just enter your required domain in the box available. Your domain will be the name of your blog and your web address, so you may want to brainstorm this is a little before you go to this step.
Enter the domain you would like to choose . For instance, for this blog, I would enter MakeCalmLovely right there.
As you can see, you can also select whether you want to choose a .com (dot.com), .org (Dot.org) or whatever you want to use. I would completely recommend you choose a dot.com whenever possible.
If your required domain is not available it will tell you, and even suggest some alternative for you.
Set up your Bluehost Account and fill out your account information: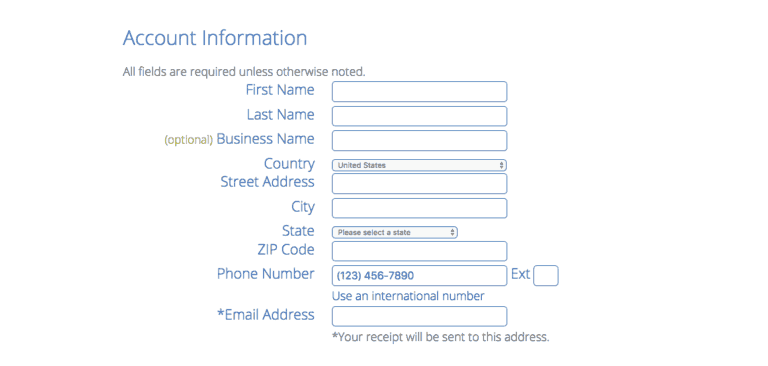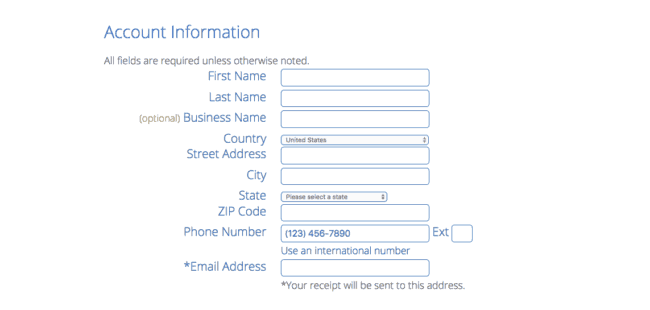 Select your package information.
Select a package here depending on how far in advance you want to pay for your hosting.
Bluehost will bill you either 1, 3 or 5 years in advance. There is not a monthly payment plan option. Don't be put off by this, because hosting companies who offer a monthly payment plan actually charge a lot more (most are more in the range of $30 or so per month). You are getting a good monthly deal with Bluehost for just a few dollars per month, you just need to pay that up front that's all.
Also Bluehost gives you a 30-day money back guarantee.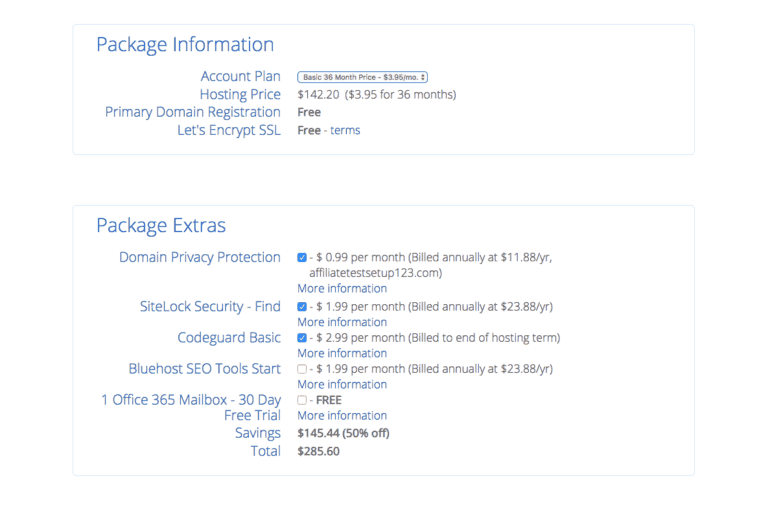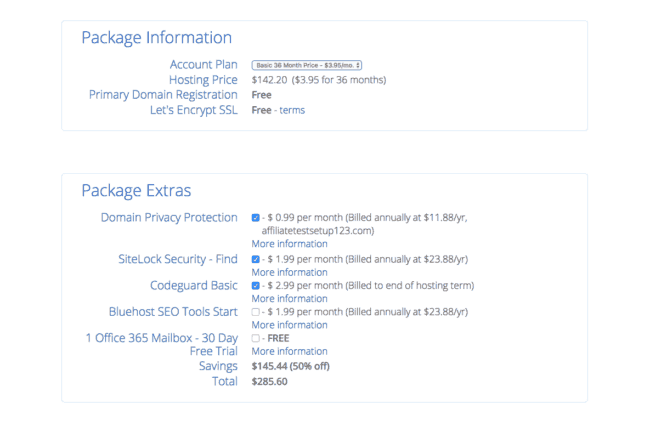 You don't need any package extras, apart from Domain Privacy if you didn't already get that. If you got the Choice Plus package domain privacy will be included. But if you got a lower priced plan, you can choose to add it by clicking the box. This just protects your personal information, which is always recommended.
You really don't need to check any other boxes, just un-check them.
Set up your payment information: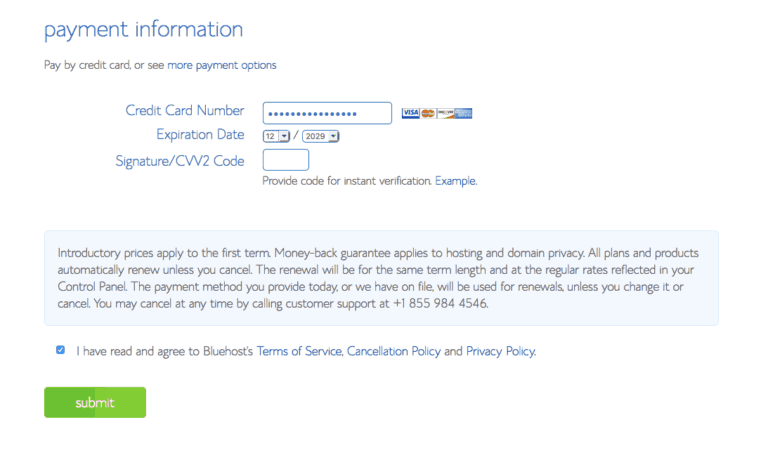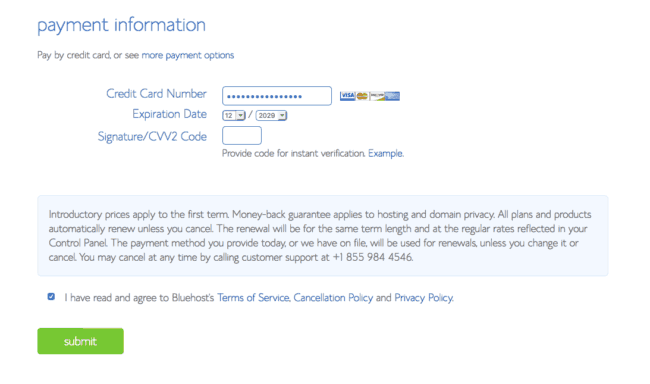 Create a password for your account: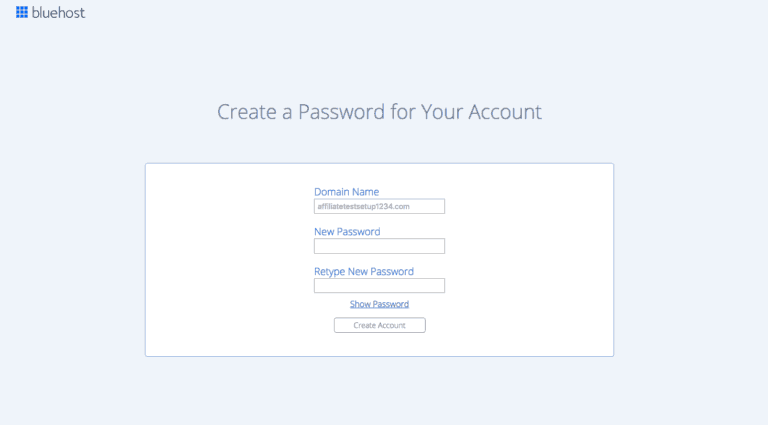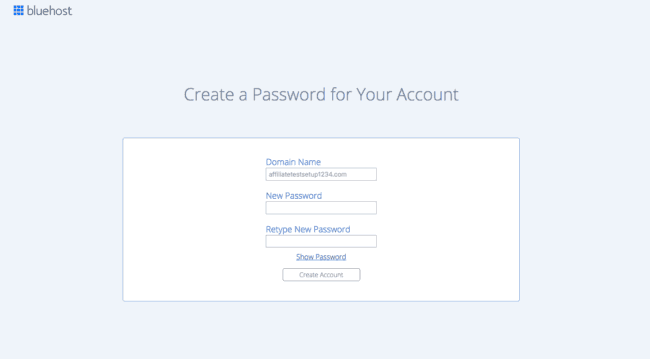 Now login to Bluehost using the password you just created!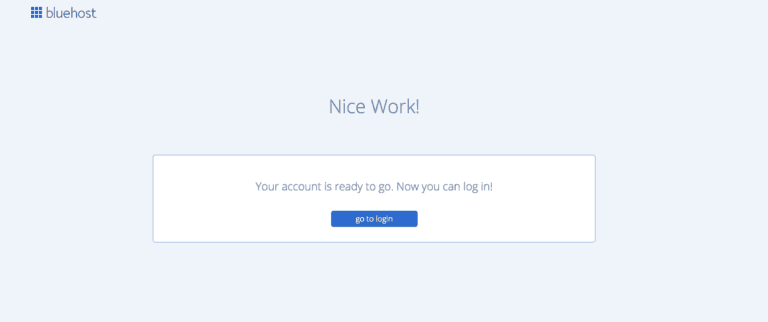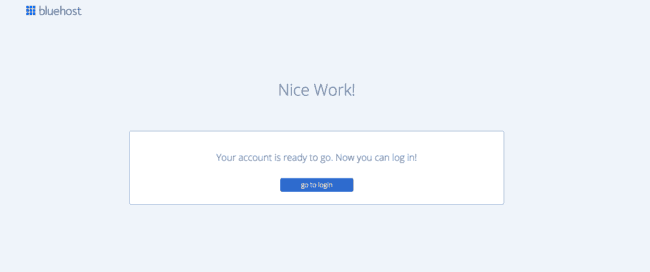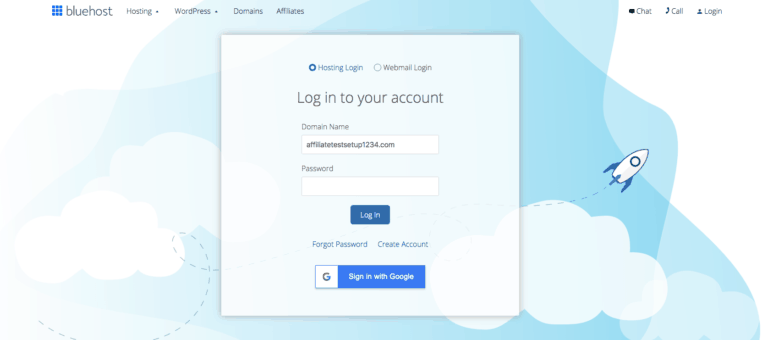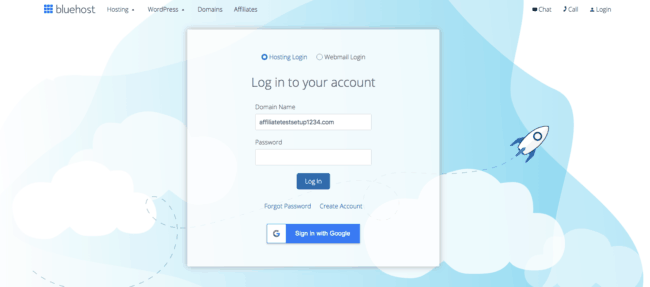 Now you can start creating your website!
Start by entering the name of your blog, and create a tagline for your site.
This tagline will appear in searches for your blog, it is accompanying information about your blog. For instance, if you run a blog about organizing, you may want to put something here like "getting you organized one day at a time", or "an organizing blog" You can always change this later.
Where it prompts you Do you want a blog? turn the toggle to on.This means you will have regular blog posts on your website.
You can also choose if you want an online store. You can leave this for now and add it later if an online store is something you want.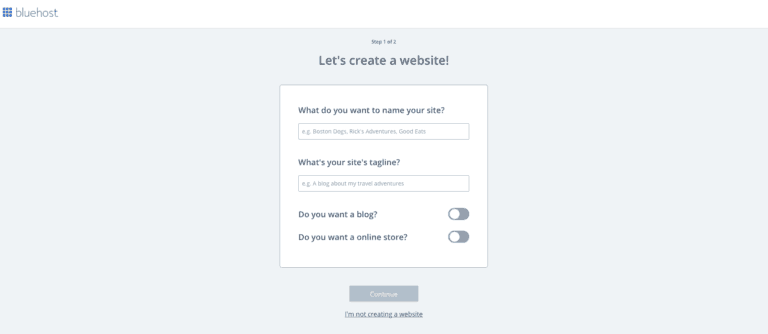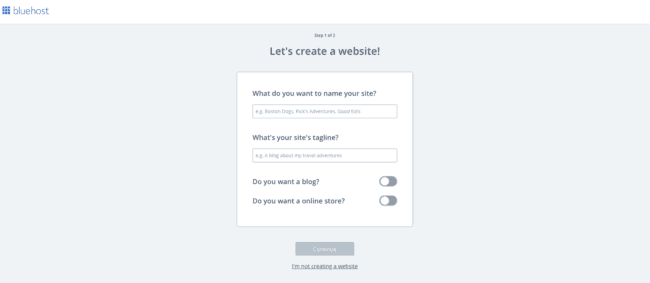 You will be asked some survey questions. .Just answer these.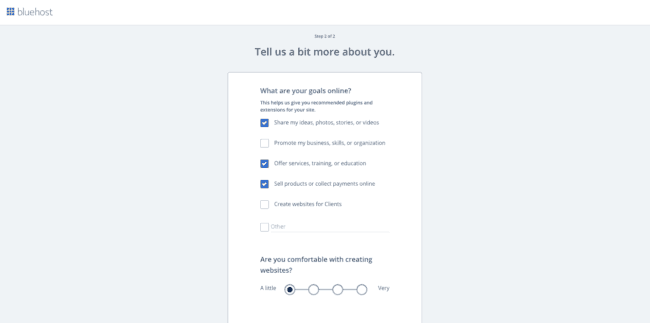 You will then be offered a free theme to choose. You can skip this step if you want to. If you are familiar with any of the themes being offered you can choose one. I always skip this step, because I prefer to use other themes.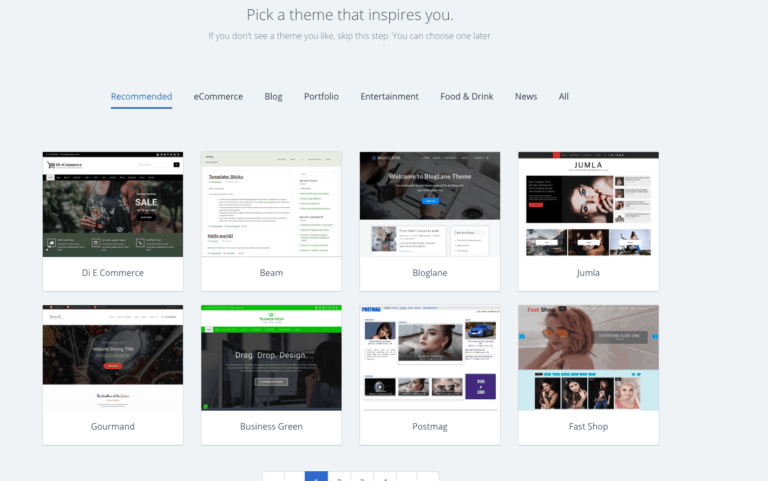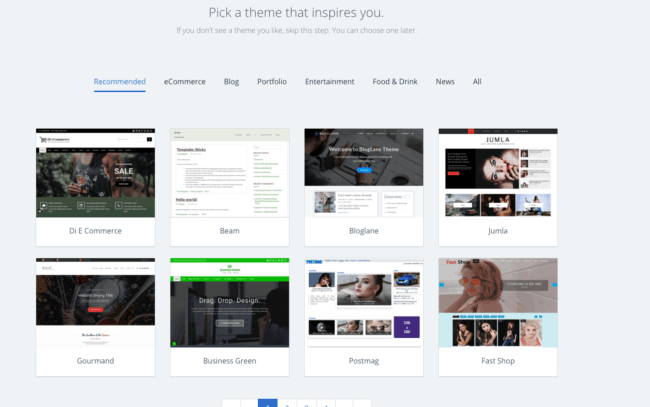 You now have a self hosted blog!!
You can install WordPress from here.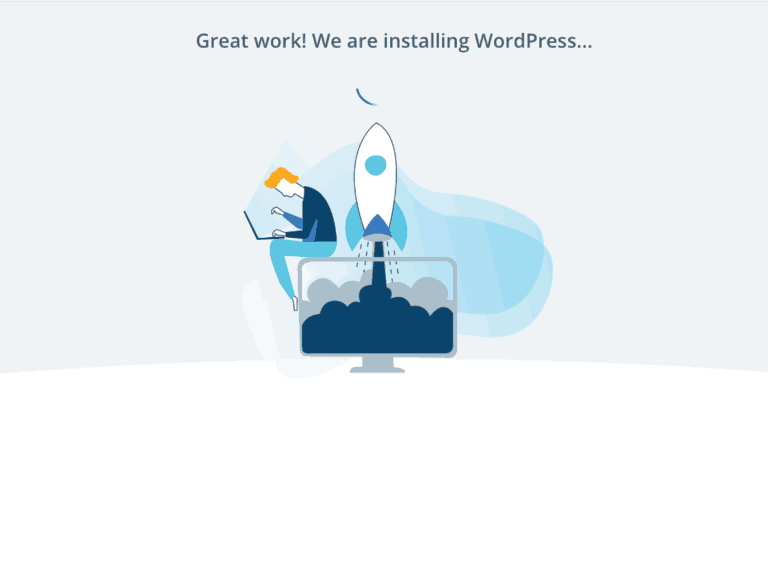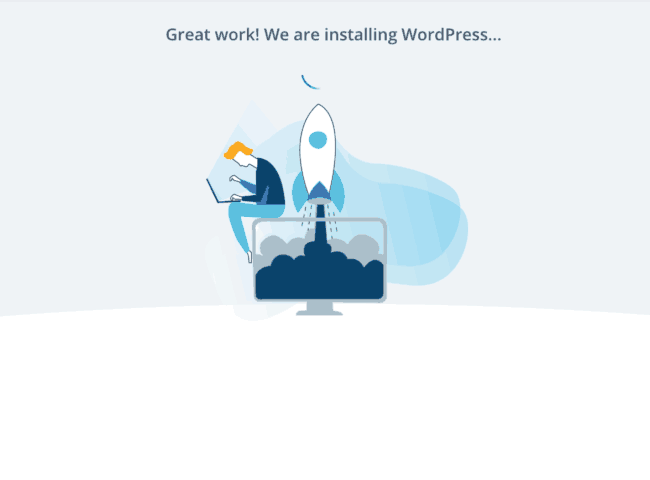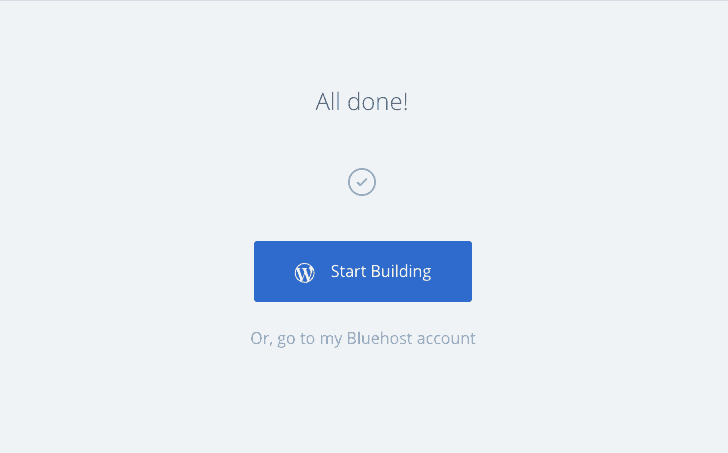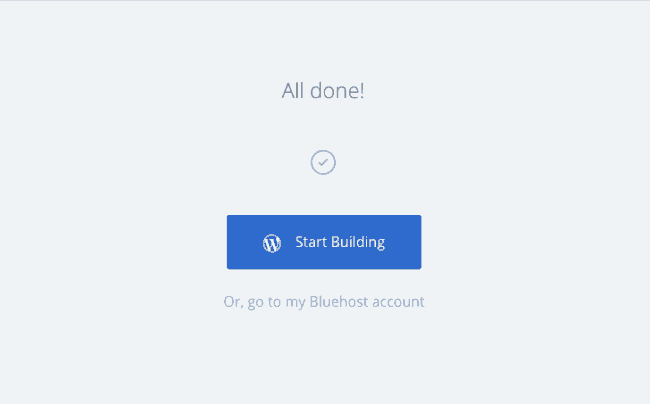 Once you set up your account with Bluehost, and install WordPress, you will receive two different sets of login information to the email you specified.
One set is for Bluehost itself – your hosting company. This is the name of your website/domain and the password you chose when you set up your Bluehost account and chose a hosting plan.
The other set of login information is to WordPress.
To get into your Bluehost account go to Bluehost.com
You now have a blog through Bluehost!
If you have any questions at all about how to set up your blog, use Bluehost technical support. I recommend that you use their telephone support. I have had very good luck and experience using Bluehost telephone support, more than any other way.
Check out my post here on how to get started with WordPress to get you on your way further!