How to Choose the Right Planner for YOUR Life
One of the biggest reasons that people fail in using a planner is because that planner isn't the right one for THEM. Learn why that is the case, and how you can start keeping and using the best planner ever for YOU.
At the start of the year I bought a highly rated fancy expensive planner. It wasn't because I just had tons of money to spend on a planner and therefore I just went crazy. It was because I truly believed that particular planner was going to help me get more organized and productive.
I work full time and run a business. I also have kids, a dog, a home to keep and much more. I consider myself pretty busy. Therefore, being productive and organized is extremely important to me. In fact it is vital to my life.
So what happened with that fancy expensive planner? Did it completely change my life? Was I more organized than ever before?
I would love to tell you that it changed my life. I would love to share a link to that planner with you so that you too can have such an organized and productive life, completely changed by that planner.
But I can't.
I can't because that planner was overkill. Yes it seems weird to type that word – overkill. Because how can it be that a planner that is supposed to get you organized and productive is overkill?
But it was overkill because it just wasn't the right planner for me. There were too many pages for things I just didn't need. Yes it had lots and lots of pages. But I just didn't need all those pages. There were different pages that pretty much did the same thing – just a little differently to each other. By not needing all those pages I basically paid for something I wasn't going to use.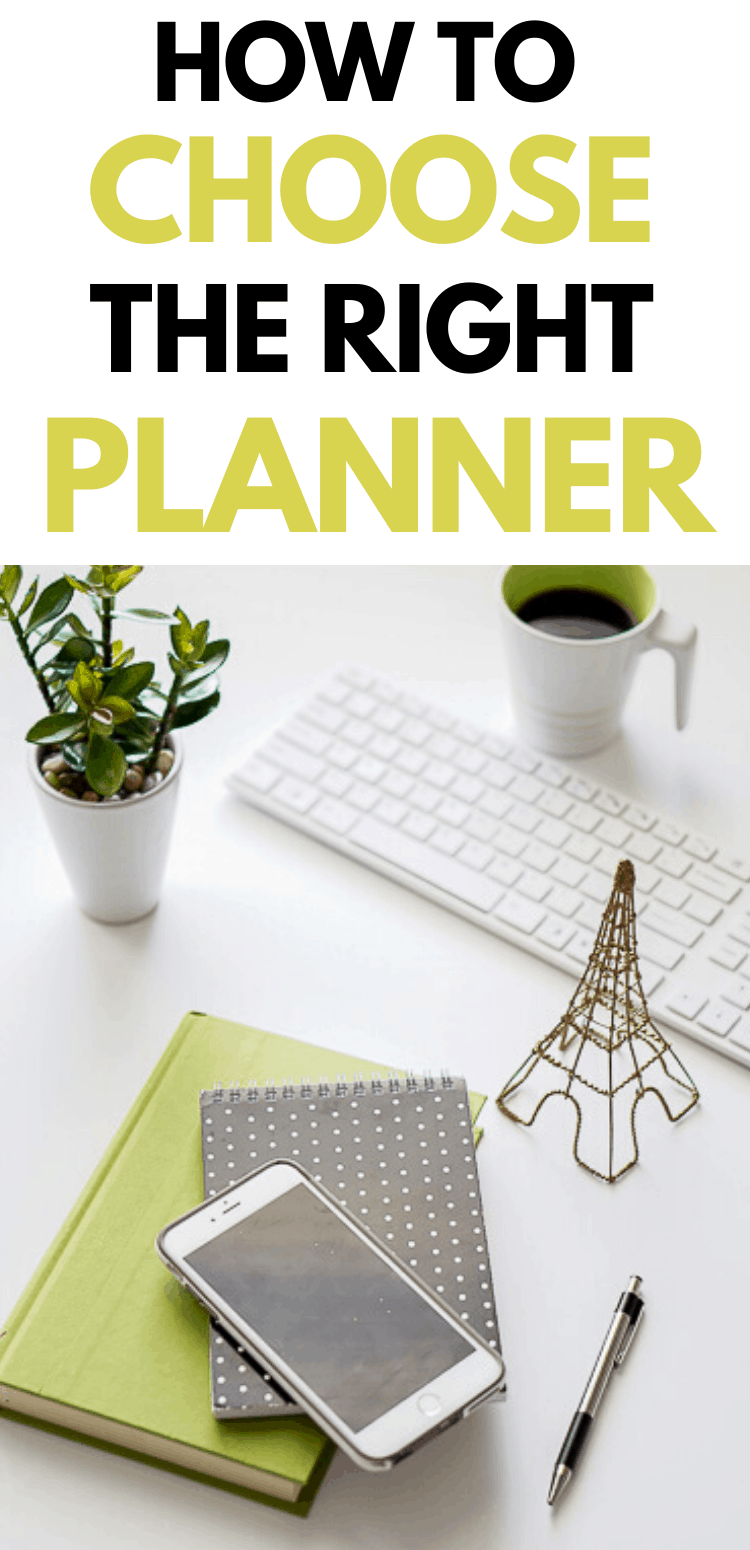 Why a Planner can be Overkill and not Work for YOU
Over all the years I have used planners (and I use a planner constantly), I have learned what I need and what works for me in a planner. That is why my number one tip for anybody purchasing a planner is to see if that planner is going to work for YOU before you buy it.
No two planners are the same. Yes they all have certain pages that are the same usually, but the majority of planners out there have a little twist to others that are available. Some may have a day to a page, some may have a day over two pages of the planner. Some of them may have to do lists, some of them may have month at a glance, or a year at a glance. There are all kinds of variations that you can find within the pages of a planner.
A planner is a really personal thing. No two people's lives are the same. Yes we can share some similarities, such as kids in school, a full time job etc, but there are no two people that do everything the same as each other.
In addition, no two people approach planning and organization the same way. What works for one person may not work well for another. Everyone's style of planning and organization is completely different.
So why buy a planner that isn't designed for YOU?
How to Figure out what YOU Need in a Planner
The whole point of using a planner is that it is supposed to make your life easier. Just remember that. Whatever you choose has to make YOUR life easier to navigate.
Therefore, you need to figure out what exactly you need in a planner for YOU.
A good way to look at it is to consider what your life is like. Are you busy juggling the schedules of multiple family members? Are you juggling home and work? Are you running a business? Are you only dealing with your own schedule?
If you are a mom juggling lots of family members, you may need a planner where you can see your day at a glance, your month at a glance, and to do lists. But you may not need to break your days down to minutes and hours. That might be overkill for you.
If you are juggling work and home, you may want your planner to also remind you of work related things, Perhaps you won't use your planner specifically for work, but you will need to make note of important meetings and business trips, because they affect your family life too.
If you are running a business, and charging clients, a planner that breaks your day down to hours and minutes may be perfect for you, as that will greatly help you with a busy schedule, and also will help you bill clients too.
How do you Personally Like to Plan?
Everyone has a different way of planning and organizing. That is very true when it comes to a planner choice.
Do you like every aspect of your life to be maintained in a planner? Or do you just want certain things, such as appointments, maintained in a planner? Are you completely lost without what you need to do on a certain day, at a certain time, written out somewhere?
If you need every aspect of your life to be maintained with your planner, you probably need a bumper packed planner with lots of different pages. But if you just need simple appointment reminders, you probably only need a very basic planner.
What Planner Layout Do you Personally Need?
There are many different layouts available depending on certain planners and their design. You need to decide the best layout for you.
Do you need to plan out every minute of your day? Do you need to plan your day by hour?
Do you like to have a daily to do list in your planner?
Do you need to see your week at a glance? A month at a glance? Even a year at a glance?
Do you need to track your goals, habits and even your water consumption?
Why I Designed a Planner
Because everyone's life, and everyone's needs, are so different, I decided to design my own planner. But I wanted to design a planner that everyone can use.
I realized that because every person needs a different type of planner, a bound, completely set up and designed planner that is the same one that everyone else has is just not the right thing. There will be pages that just are not used. You will be paying for things you don't need and use.
So I set out to design a planner that everyone can customize to THEIR OWN NEEDS. That is a planner where you can choose the pages that you personally need to use, and not use the pages that you don't need.
In asking so many people who use planners what they love and hate about the planners they use or have used, there were several common answers:
They hated having to keep buying planners year after year

They wanted one planner that would do everything

They wanted to be able to choose which pages they actually used and needed

They didn't necessarily need pretty – that was nice, but they really needed it to be practical and useful.
With all those answers in mind – what did I need to design to create a planner that fit all those needs?
It needed to be a planner that could be used year after year – buy once, and use time and time again.

It needed to be planner that covered all aspects of life, all in one place.

It needed to be a planner with options for what pages will be used. If somebody doesn't care about having a habit tracker, they won't need to use it. If somebody wants several different options for managing their day, it needs to have those different options available.

It needed to be a planner for everybody's different schedule – working parent, stay home parent, business owner, side hustle creator, and more.
In considering what was best in a planner, I realized that a printable planner was the ideal planner to produce. A printable planner whereby you can choose which pages YOU use, and print off what YOU want to use.
A printable planner also means that you can use it year after year. You would only need to buy it once, then you would have it year after year to use time and time again. Every year you can print off new pages to use. Or you can print off what you need every day, every week, every month.
Of course, some people like a bound planner. But with this printable planner you can take it to a printers or store and have it bound if that is what you want (after choosing the exact pages that you want to use). Or you can of course keep it in a ring binder. Or you can just print off what you need, when you need it, on a daily basis. You can completely choose how to keep your own planner.
Get the Very Productive Planner
My Very Productive Planner is available in my online store right here.
For a complete breakdown of the planner, see this detailed post here.
Choose the planner that is right for you!
One of the biggest reasons that people fail in using a planner is because that planner isn't the right one for THEM. Learn why that is the case, and how you can start keeping and using the best planner ever for YOU.