Gift Ideas for the Crafters and Hobbyists in your Life
Wondering what to buy for the crafter in your life as a gift they will love and use? Here are our suggestions for great gifts for crafters and hobbyists!
If you have a crafter in your life you may be wondering what you can get them that will be well received and they will actually use.
Here are some ideas for great gifts that will be so appreciated by crafters and hobbyists.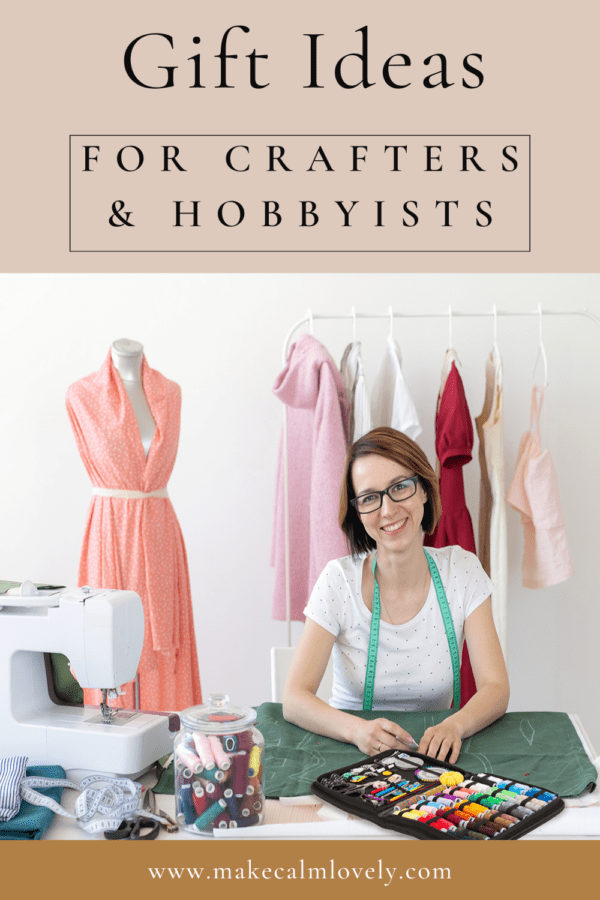 This post contains affiliate links. This means that if you purchase something via a link in this post I may receive a small commission, at absolutely no additional cost to you.
Sewing Kits
A sewing kit is a great gift to give to a crafter you know, or even just as a general gift to somebody – it will always come in useful.
These Vellostar sewing kits make wonderful gifts for others, especially around the holidays.
They have 4 different sewing kits that they offer, and they are all sold exclusively through Amazon. All the kits have high ratings, and thousands of positive reviews.
These kits are perfect for travel – they can do alterations and sewing projects on the go wherever they are.
They have an amazing Premium Repair Sewing Kit, which comes complete with 38 spools of thread in all colors, pin cushion, needle threaders, tape measure, needles, scissors and other quality sewing products.
They also have a smaller sized Sewing Kit, which is smaller and more perfect for travel – it will fit easily in luggage and is also great for things such as camping!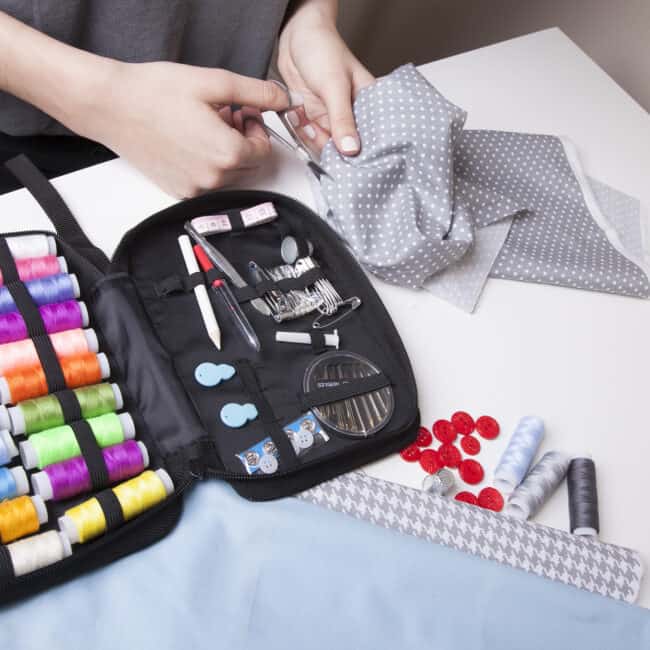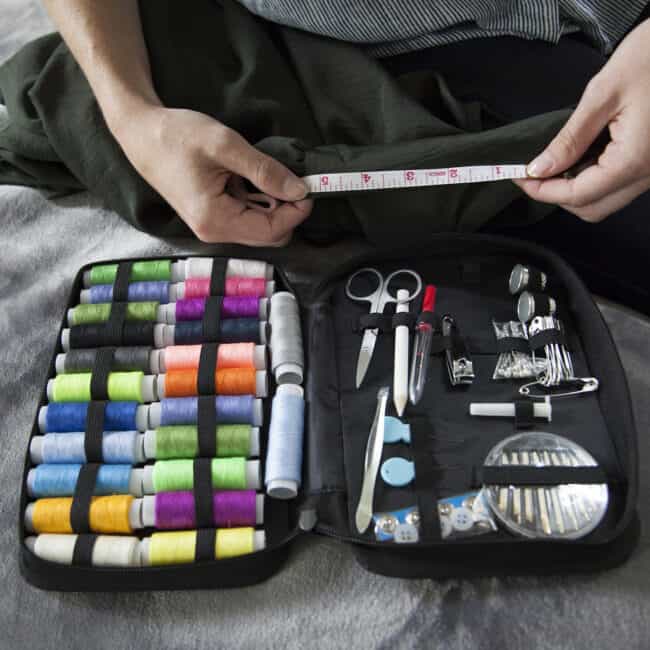 Related: The Best Sewing Machines for Beginners
Cricut Joy Machine
The Cricut Joy machine is a smaller cutting machine that is reasonably priced and can do so much, all in a compact package.
It can cut over 50 different materials, it is easy to set up and use, and packs away easily and compactly for storage too.
If they want to make crafts, including cards, t-shirts and so much more they will love this gift!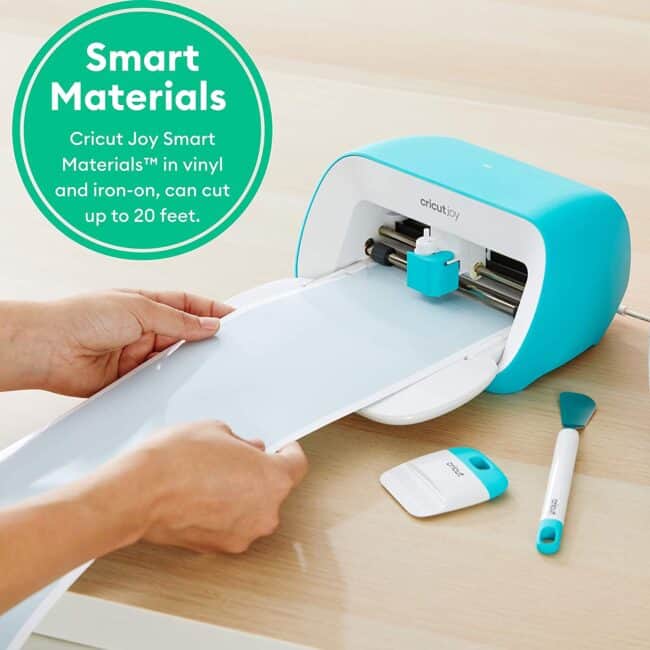 Craft a Day: Simple Handmade Projects for every day of the year
This book will give them a craft a day – for all 365 days of the year! It includes all different crafts, including magnets, garlands, cards, wall art, cupcake toppers to name just a few, with 52 different themes also.
If they love crafting and discovering new things to craft, this will open up a whole world of opportunities for them, and maybe they will find something they really love that they didn't know was even a thing!
Block Printing Starter Kit
Block printing is one of the most fun crafts to do. Get them this block printing starter kit for everything they will need to start block printing and creating fabulous pieces.
They will be able to make their own prints, greeting cards and so much more with this great starter kit.


Crochet Storage Bag
Crocheting has a lot of pieces and supplies! Crochet hooks, needles, yarn and more! So get them this attractive Crochet Storage Bag to keep all their stuff together!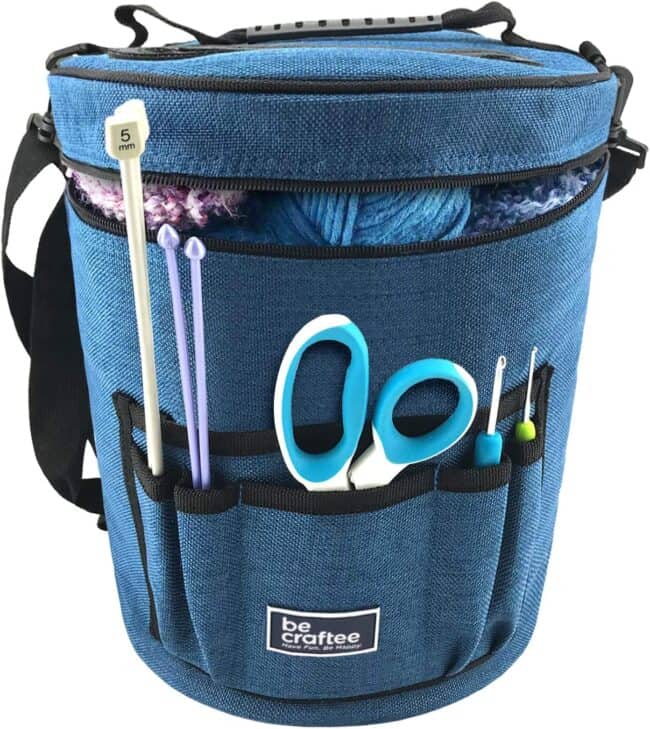 Art Supplies Kit
This 27 piece art kit comes complete with a tabletop easel, acrylic paints, paint brushes, canvas panels, and palettes. If they have always wanted to start painting this is perfect for them!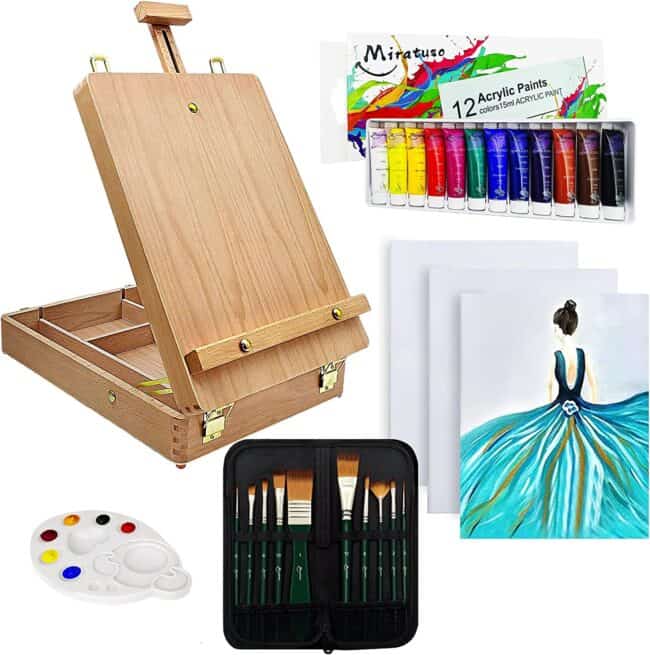 Complete Candle Making Kit
If they want to start making their own candles, this complete candle making kit will be perfect for them!
The kit comes with everything they need – including wax burner, stove, dyes and scents, wicks, candle tins and so much more!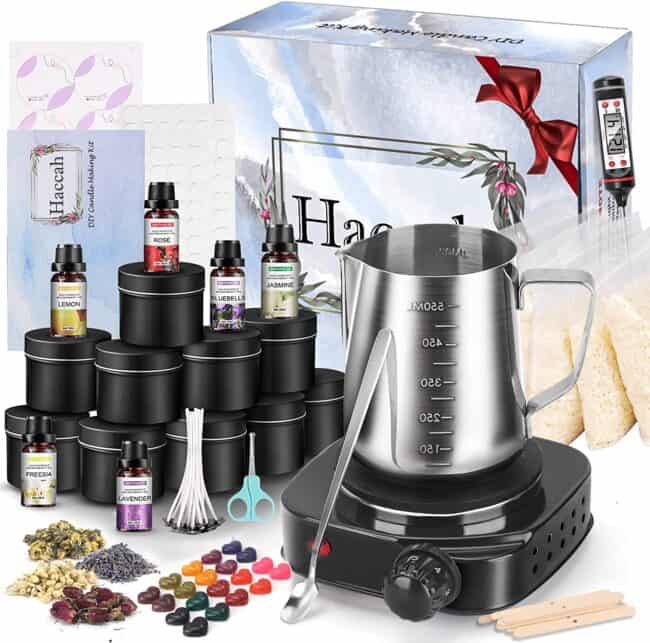 Related:Candle Making for Beginners: Complete Guide
Wondering what to buy for the crafter in your life as a gift they will love and use? Here are our suggestions for great gifts for crafters and hobbyists!