Get your Free 2020 Calendar right here! This is an instantly downloadable printable calendar to see you through the next year!
If you need a 2020 calendar I have one for you right here, and for free! Now you can plan ahead, and start getting all your plans together for 2020!
The calendar has a full 12 pages, January through to December of 2020.
The great thing about this planner is that you can print it off to use immediately. You can place it strategically wherever you need to see all the months of 2020.
Place it on your fridge, in your office, or in your command center. Display it wherever you need to constantly plan your weeks and months.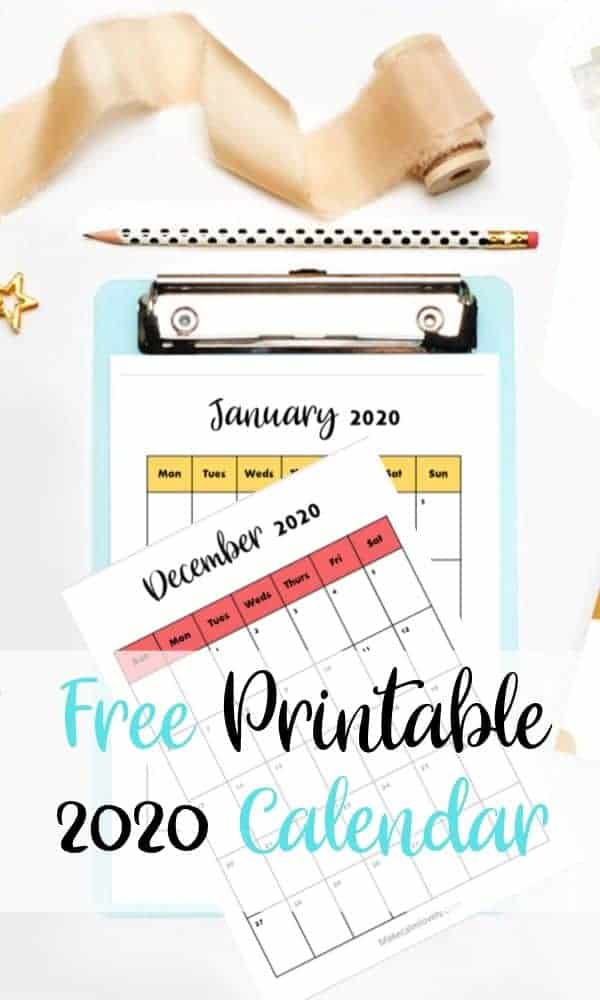 You need to start as early as possible planning out your year. Print this calendar way before January 1st 2020! Start using it right away!
Get the Free Printable 2020 Calendar Download Right Here!
Best Tips for using a Calendar Effectively
When you first get a new calendar, or planner, take a few moments to turn the pages, and just glance through the days, weeks, and months.
I love doing this with a brand new calendar or planner. It is just the whole picture of seeing the year ahead. It is good to sit and imagine the possibilities of the coming year, before you start plugging in all your stuff!
You may already have some great things coming up in the coming year. You may be getting married, having a baby, starting a new job. Whatever it is, you can imagine how great it will be to write that in on your calendar or planner.
The first thing to start writing down on your calendar, or in your planner, is all the dates and appointments you already know about.
Try to put in things such as birthdays first. If you have a current planner or calendar this will make it much easier, as you can just copy down the days onto your new calendar from the old ones.
Next you can start putting other important events – anniversaries, upcoming vacations and more.
Once all those basics are on your calendar, you can start writing in all the appointments you already know about. You may have an appointment with your dentist already scheduled for February – write that in! Keep going until all the appointments you already know about are on your calendar.
By this point you should have a great starting calendar, that is all ready primed and ready for the coming adventures in your life!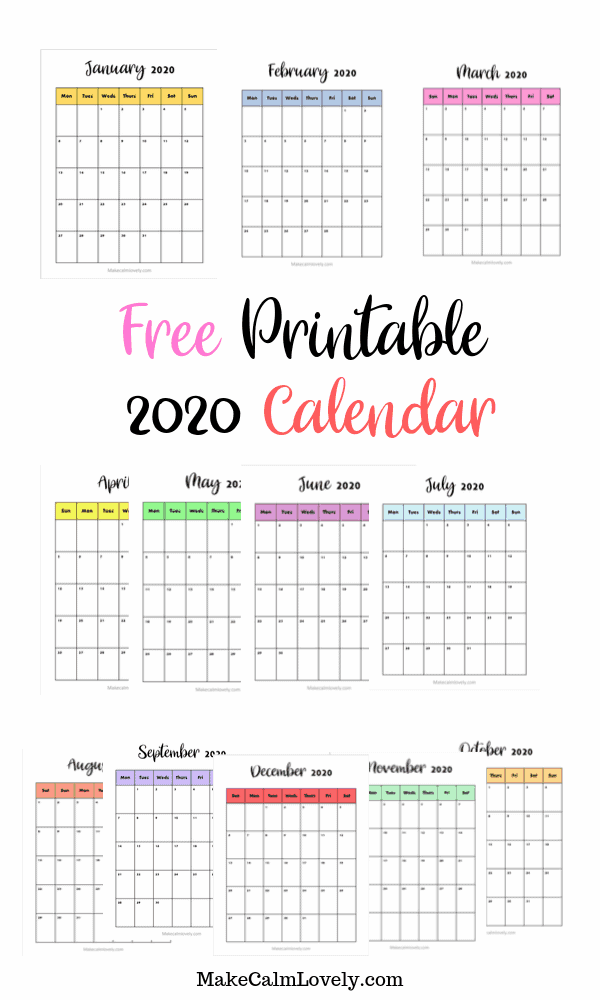 Get the Free Printable 2020 Calendar Download Right Here!
Need Help Planning Your Year Ahead?
Check out my productivity & time management posts to really get ahead in planning and organization. Here is a selection below:
How to use a Daily Planner Effectively
Get your Finances in Order (& Have Fun Doing it)
How to Manage Your Time Better
How to set Goals that you will Actually Follow Through on
7 Habits of the Most Organized People
6 Free To Do List Apps that will Sync Across all Your Devices