There is no time to do anything these days, and after getting home from a crazy long day at work, or a hectic day at home with kids, who wants to spend ages cooking dinner?
But there are easy and delicious recipes out there that can be whipped up quickly and easily, and which the whole family will love (and probably ask for more!). What's more leftovers from these recipes can be saved for lunches, or frozen.
These are recipes that you will love, and go to time and time again! Most of these recipes can also be made with a vegetarian or vegan version.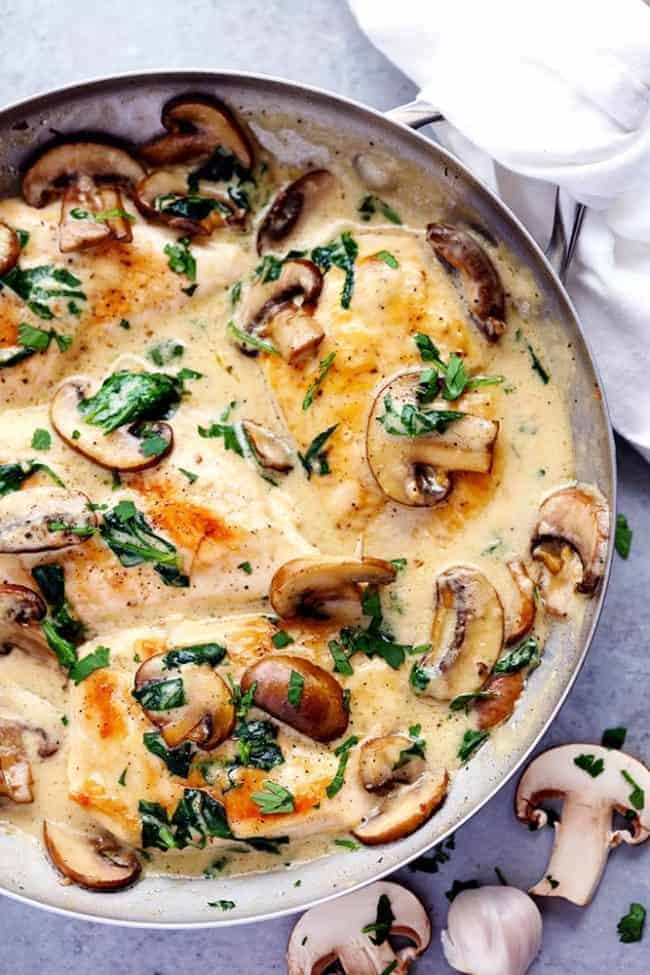 Photo: The Recipe Critic
Creamy Parmesan Garlic Mushroom Chicken
from The Recipe Critic.
This recipe takes 25 minutes in total to prep and bake (5 mins prep, 20 mins baking time), which is just ideal for busy fall and winter nights.  The parmesan sauce is full of flavor, and it also contains spinach! (you know how hard it is to sneak in spinach!).  It will fast become one of your family's favorite dishes.  Note: You can also make a vegan or vegeatarian version of this recipes, by using either chicken substitute or a vegetable such as cauliflower instead of chicken, almond milk instead of the cream, and vegetable broth. See the complete post here.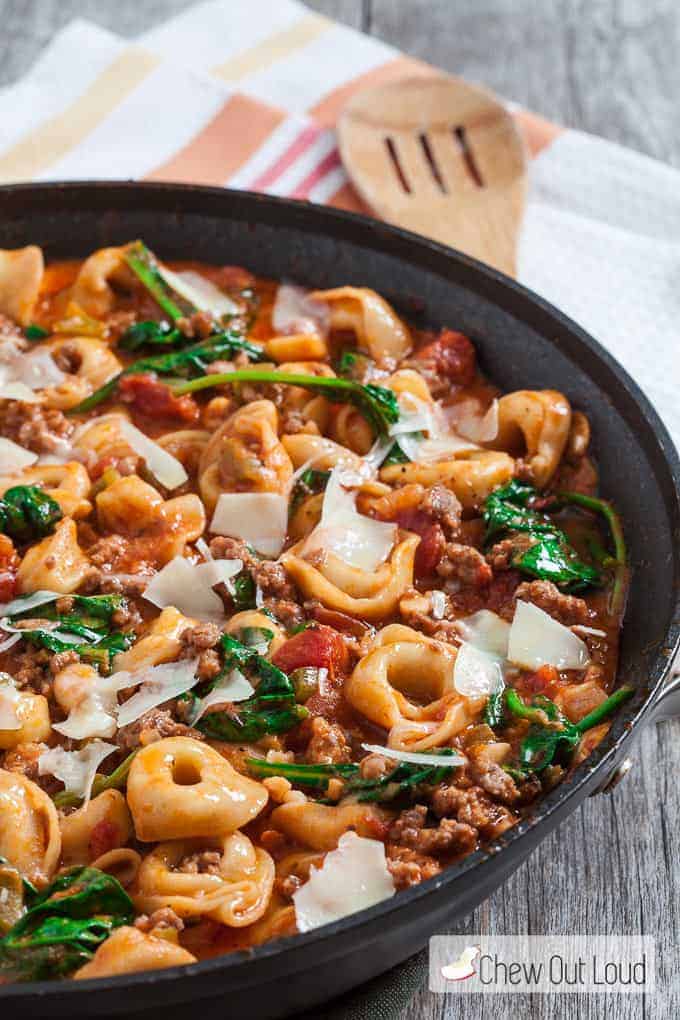 Photo: Chew Out Loud
20-Minute Skillet Tuscan Tortillini
from Chew Out Loud
This dish is packed with flavor, with Italian diced tomatoes, vegetables and cheese tortillini. It also contains Italian sausage, which you can leave out for a vegetarian version.  Everything is cooked in the skillet – so not only is it fast to make, there is less clean-up afterwards too! See the full post here.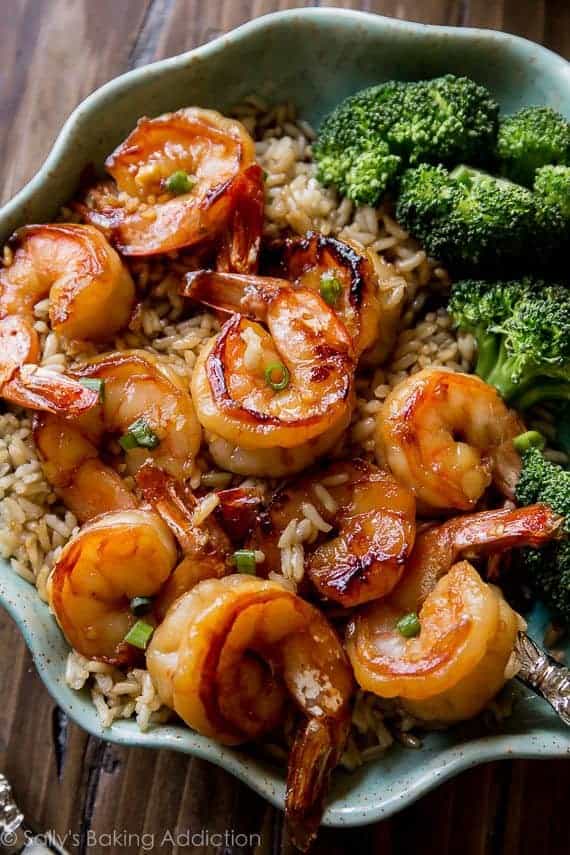 Photo: Sally's Baking Addiction
20 Minute Honey Garlic Shrimp
from Sally's Baking Addiction.
The shrimp in this recipe only takes about 5 minutes to cook, marinating another 15 minutes, to give you a great 20 minute meal!  The marinade is made from honey, soy sauce, garlic and fresh minced ginger. This dish tastes delicious! For vegetarians replace the shrimp with tofu. See the full post here.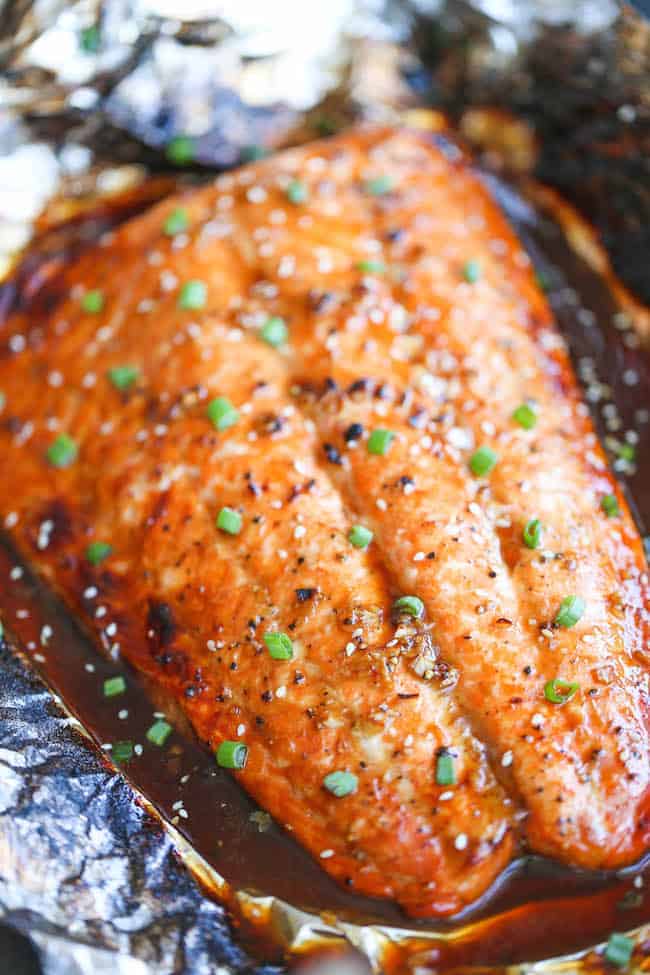 Photo: Damn Delicious
Asian Salmon in Foil
from Damn Delicious

Cooking in foil seals in all the flavors of this salmon in foil recipe.  This recipe can be prepped and baked within 30 minutes.  Get the full post here.
Photo: Iowa Girl Eats
Cashew Chicken Coconut Curry
from Iowa Girl Eats

This 20 minute recipe is gluten-free and creamy and satisfying.  A vegetarian version of this recipe can be made using tofu or more vegetables instead of the chicken.  For the full post click here.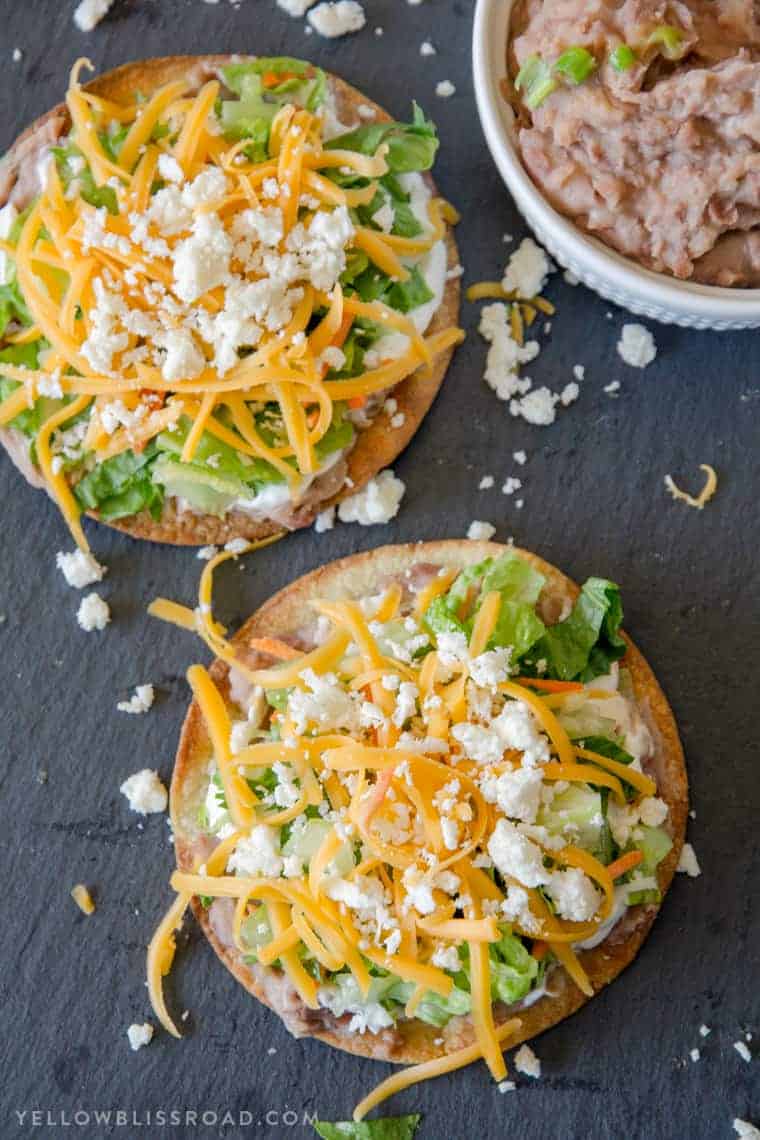 Photo: Yellow Bliss Road
Ten Minute Oven Baked Tostadas
from Yellow Bliss Road

This is a really fast, easy meal and will work for all diets.  You really can whip all this up in about 10 minutes for that go-to fast quick dinner meal. See the full post here.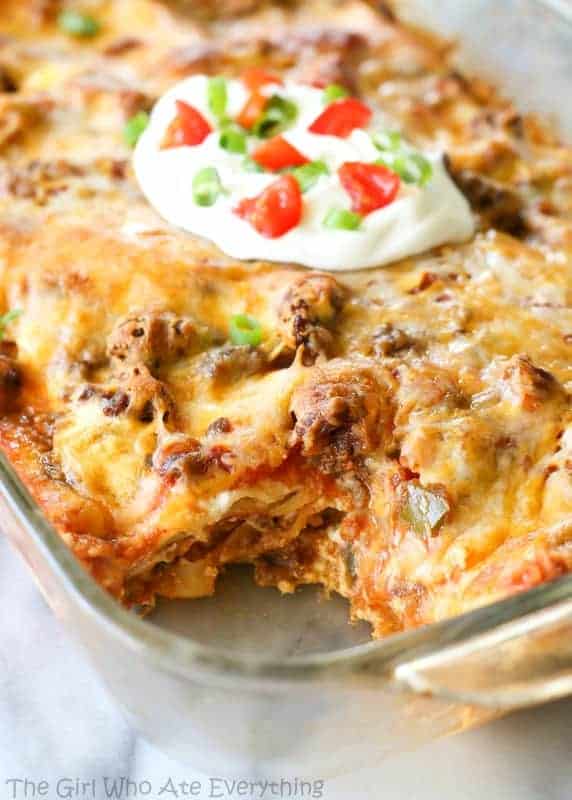 Photo: The Girl Who Ate Everything
Taco Lasagna
from The Girl Who Ate Everything.
This is more like a 45 minute prep and cook total meal, but worth it, as you will have leftovers for lunches and this dish freezes really well too. You can make this dish ahead of time and freeze ready for dinners if you wish! See the full post here.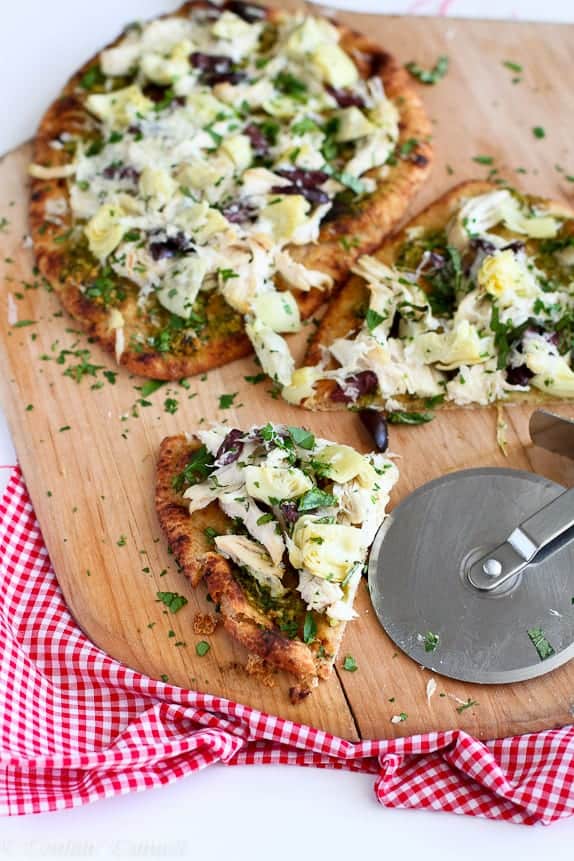 Photo: Cookin Canuck
Chicken Pesto Artichoke Naan Pizza
from Cookin Canuck
This recipe takes 18 minutes, and what's more is full of flavor and an interesting twist on traditional pizza.
Get the full post here.