Breakfast just seems harder and harder to make and enjoy, our crazy lifestyle mornings are either spent rushing to get to the office, rushing to get the kids to school or daycare, or just trying to get a head-start on the day. But smoothies are a good portable alternative to a sit down breakfast – full of flavor and healthy, and can be taken with you in the car, on the bus, and to the office!  Smoothies are also a good health-boosting snack for throughout the day. All you need to do is throw ingredients in your blender or smoothie maker and you have a tasty healthy boost!   So what can you use to make your smoothies?  There is the top-selling Nutribullet dedicated especially to smoothie making,  or you can use a professional blender like this Ninja.  Here are some great smoothie recipes to either start or boost your day.
This post contains affiliate links. If you click on a link and purchase something via that link I will receive a small commission, at no additional cost to you.
Immunity Boosting Triple Berry Kiwi Smoothie from The Pretty Bee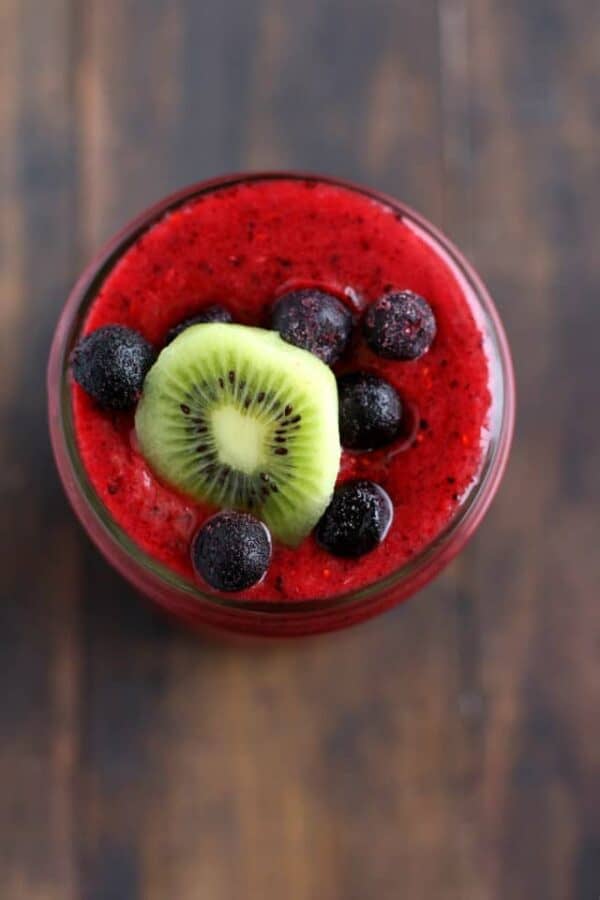 Photo: The Pretty Bee
This smoothie is loaded with vitamins and antioxidants.  This one is also dairy and gluten free, and totally vegan.  For the full recipe click here.
Aloha Pineapple Smoothie from Six Sisters Stuff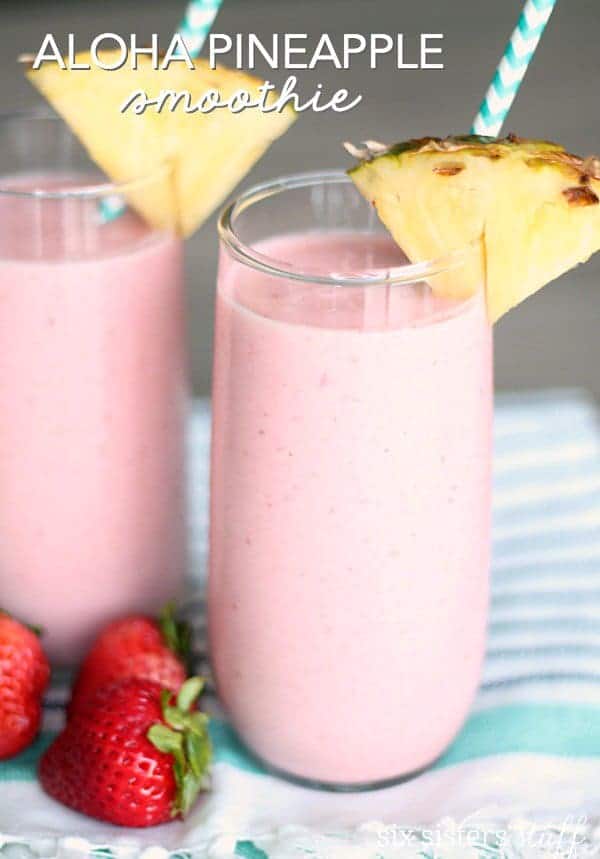 Photo: Six Sisters Stuff
This is a copycat of a Jamba Juice recipe.  It is full of bananas, strawberries and fresh pineapple.  For the full recipe click here.
Banana Breakfast Smoothie from Marsha's Baking Addiction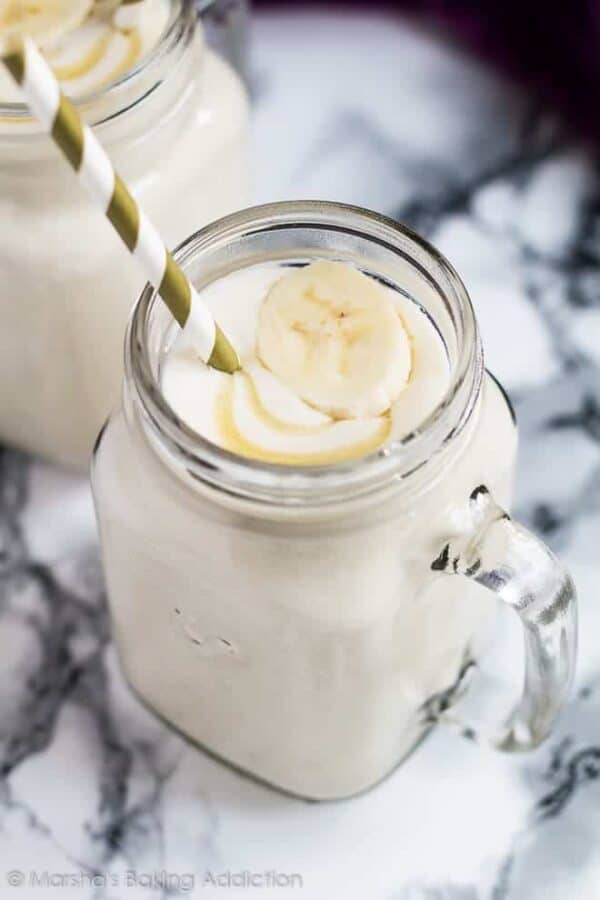 Photo: Martha's Baking Addiction
This is deliciously thick and healthy for you, packed full of bananas.  It uses just 4 ingredients and will quickly become one of your favorite smoothies. For the full recipe click here.
Pineapple Spinach Green Smoothie from Garnish and Glaze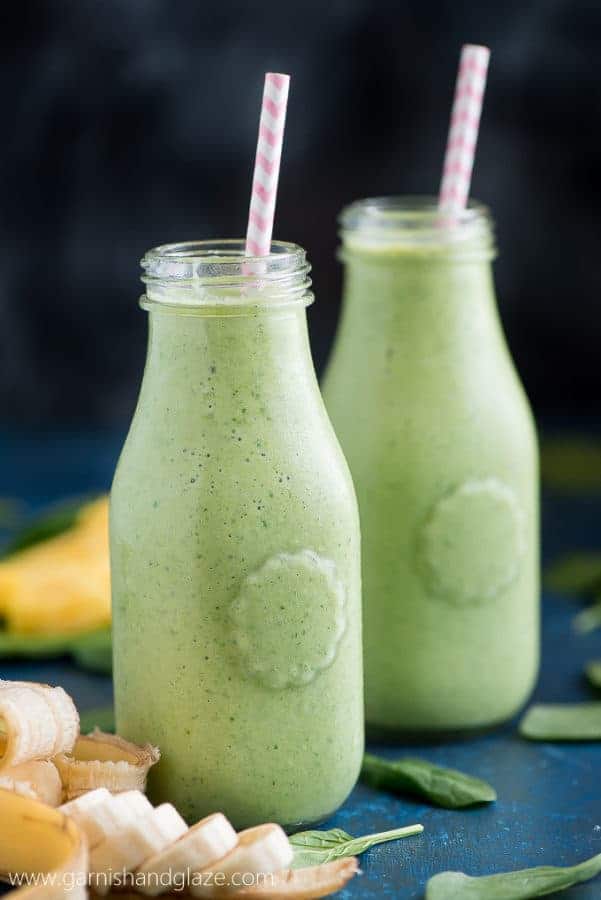 Photo: Garnish and Glaze
This is such a healthy recipe, and the pineapple and banana make this spinach smoothie much sweeter.
Get the full recipe here.
Raspberry Lime Smoothie from Deliciously Sprinkled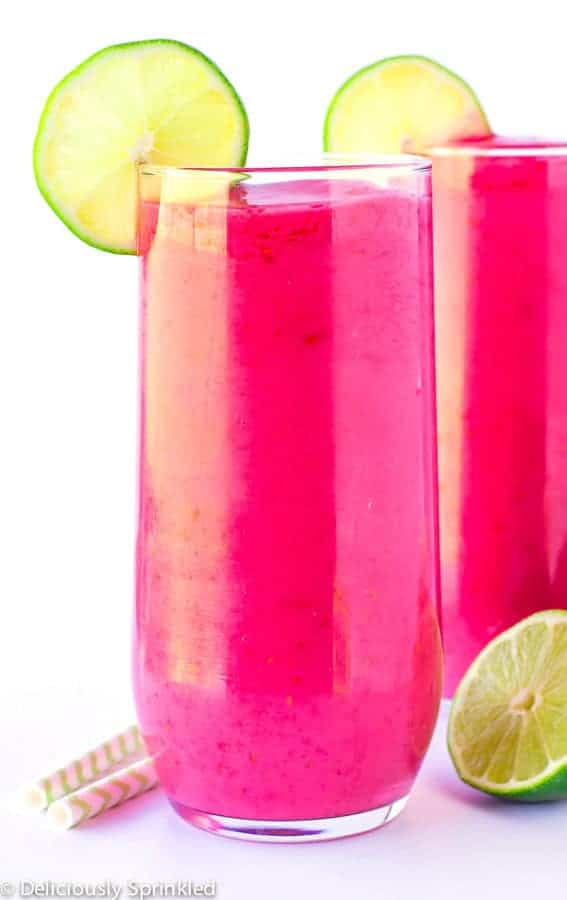 Photo: Deliciously Sprinkled
This is a refreshing and delicious smoothie, not as thick as some smoothies if you prefer a lighter smoothie.
Get the full recipe here.
Mango Banana Smoothie from Daily Smoothie
Photo: Daily Smoothie
This smoothie is so sweet and creamy, full of delicious mango and banana. For the full recipe go here.
Strawberry Mango Smoothie from Baker By Nature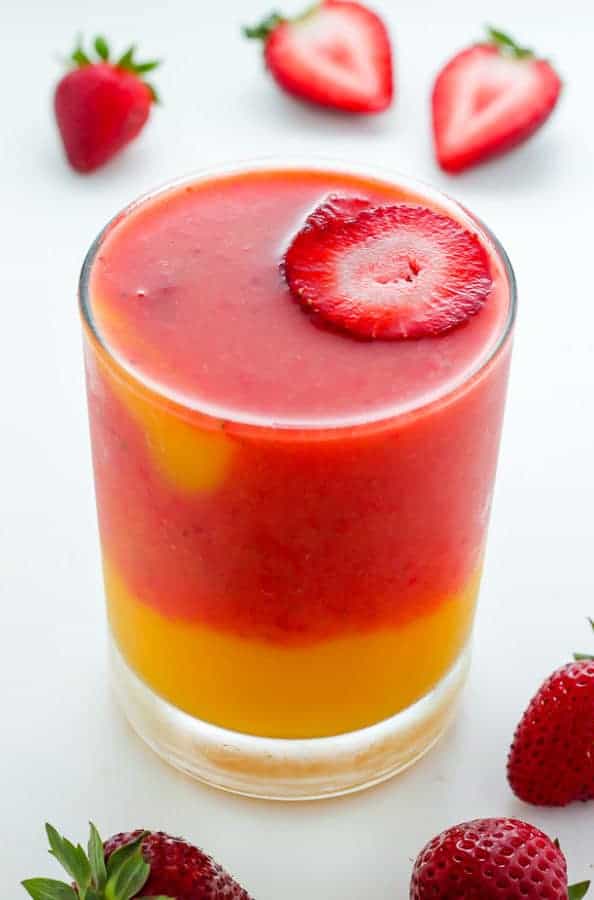 Photo: Baker By Nature
This is a lovely refreshing smoothie that you can also add alcohol to for an evening summer cocktail!
Get the full recipe here.
Detox Green Smoothie with Chia Seeds from Ally's Cooking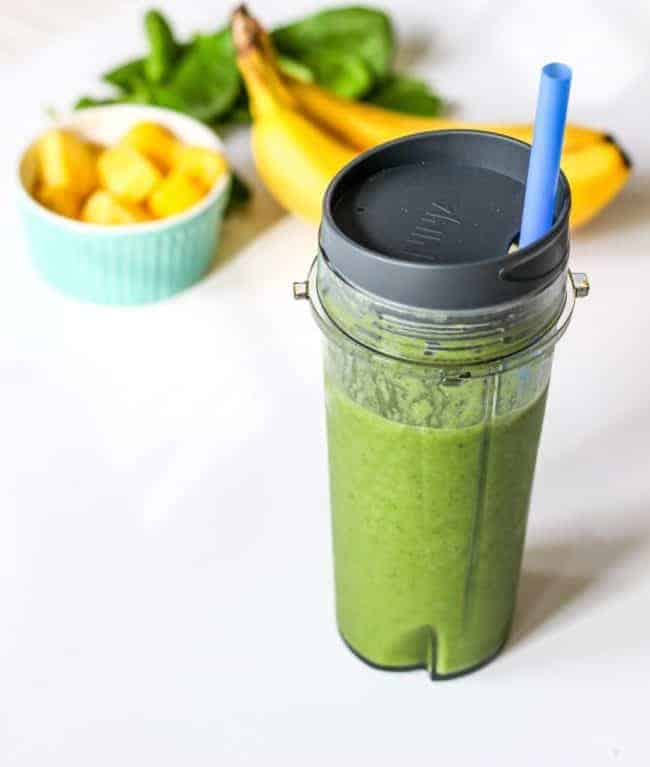 Photo: Ally's Cooking
The pineapple and banana in this recipe cut through the spinach flavor, to make this smooth full of health and flavor.  Click here for the full recipe.
Hot Chocolate Breakfast Smoothie from Running With Spoons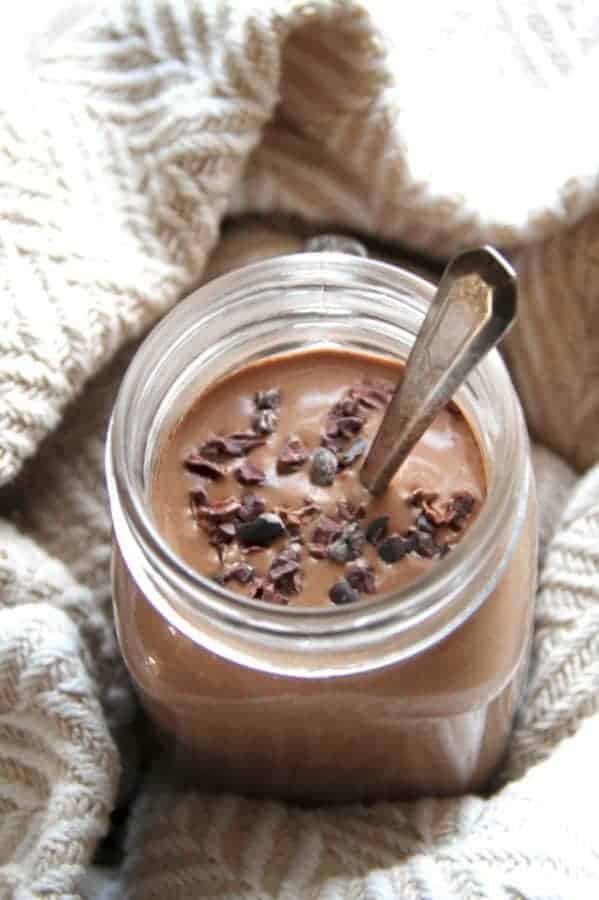 Photo: Running With Spoons
This creamy hot chocolate breakfast smoothie is loaded with fiber and plant-based protein.
Click here for the full recipe.
Banana Oatmeal Breakfast Smoothie from The Schmidty Wife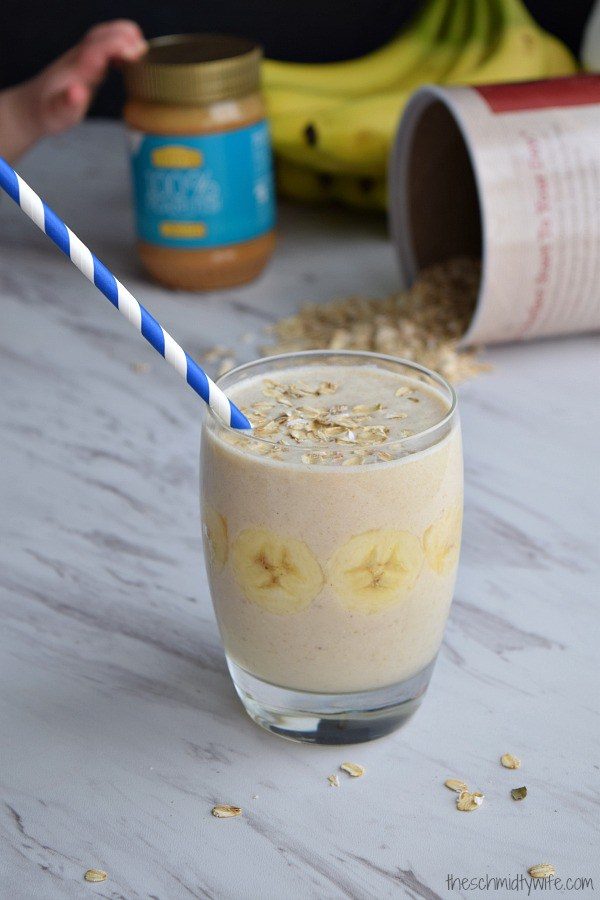 Photo: The Schmidty Wife
This is a filling, healthy delicious breakfast smoothie that will keep you going for a while in the morning!
For the full recipe click here.