Jam jars are one of those items that are just recycled or thrown away, but some of them are really pretty glass jars with a lovely design.  Recycling is great, but upcycling is even better – turning something that you once considered junk into something pretty and useful for your home.
These glass storage jars look really lovely and are useful for storing just about anything around your home. In the bathroom they can be used to store cotton buds and cotton wool (as I have shown), or they can be used in your office to store paperclips and other office supplies. They can be used just about anywhere in your home in fact, for just about anything!
This DIY upcycling project will take you less than half a day to make, and you will love the results! I used Bonne Maman glass jars. I absolutely love the look of Bonne Maman jars (not to mention the great taste of their jams and jellies!). But any glass jars can be used.  In fact you will be quite amazed by how you can take quite a boring looking glass jar and turn it into something quite spectacular!
This post contains affiliate links. This means that if you click on a particular link in this post I will receive a small amount of commission, at no additional cost to you.
Supplies needed:
Assorted glass jars and lids (use old jam/jelly jars, any glass jars)
Wooden beads
Spray metallic paint of your choice (I used this copper spray paint)
First of all, assemble all the glass jars and lids that you have accumulated (raid your recycling bin if necessary!). If you want to do this project, but you don't have old jars to hand, you could purchase mason jars or other jars at home wares and craft stores, or even on Amazon.
Remove all labels from the jars, and wash everything well in warm soapy water, then dry completely.  There is no need to sterilize these jars, unless you will be using them for food storage. If so, you may want to sterilize them or give them a good wash in the dishwasher first.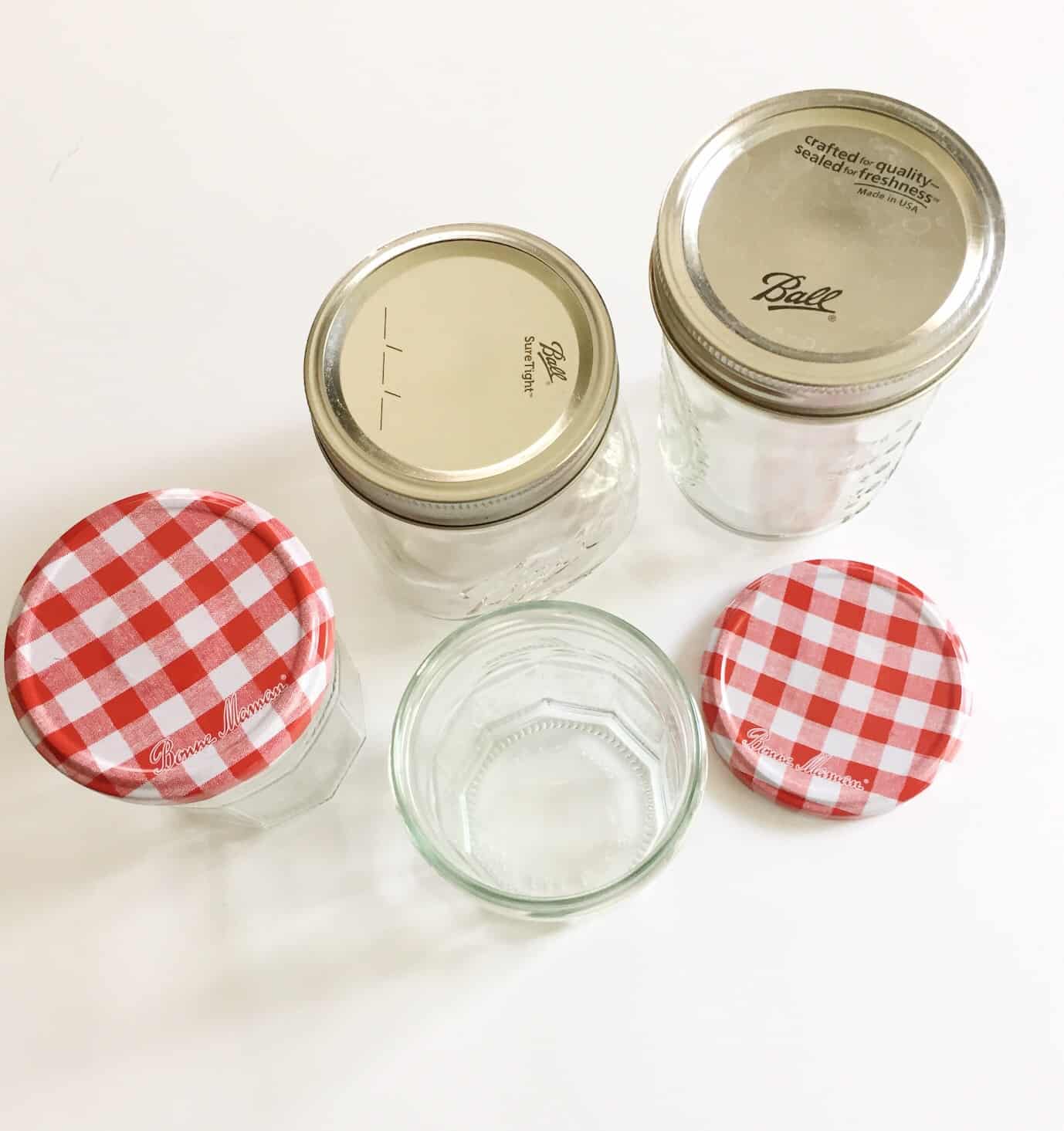 You will also need wooden beads for this project, which can be purchased in any craft store
(or from Amazon). The wooden beads are being used as a handle on the lids.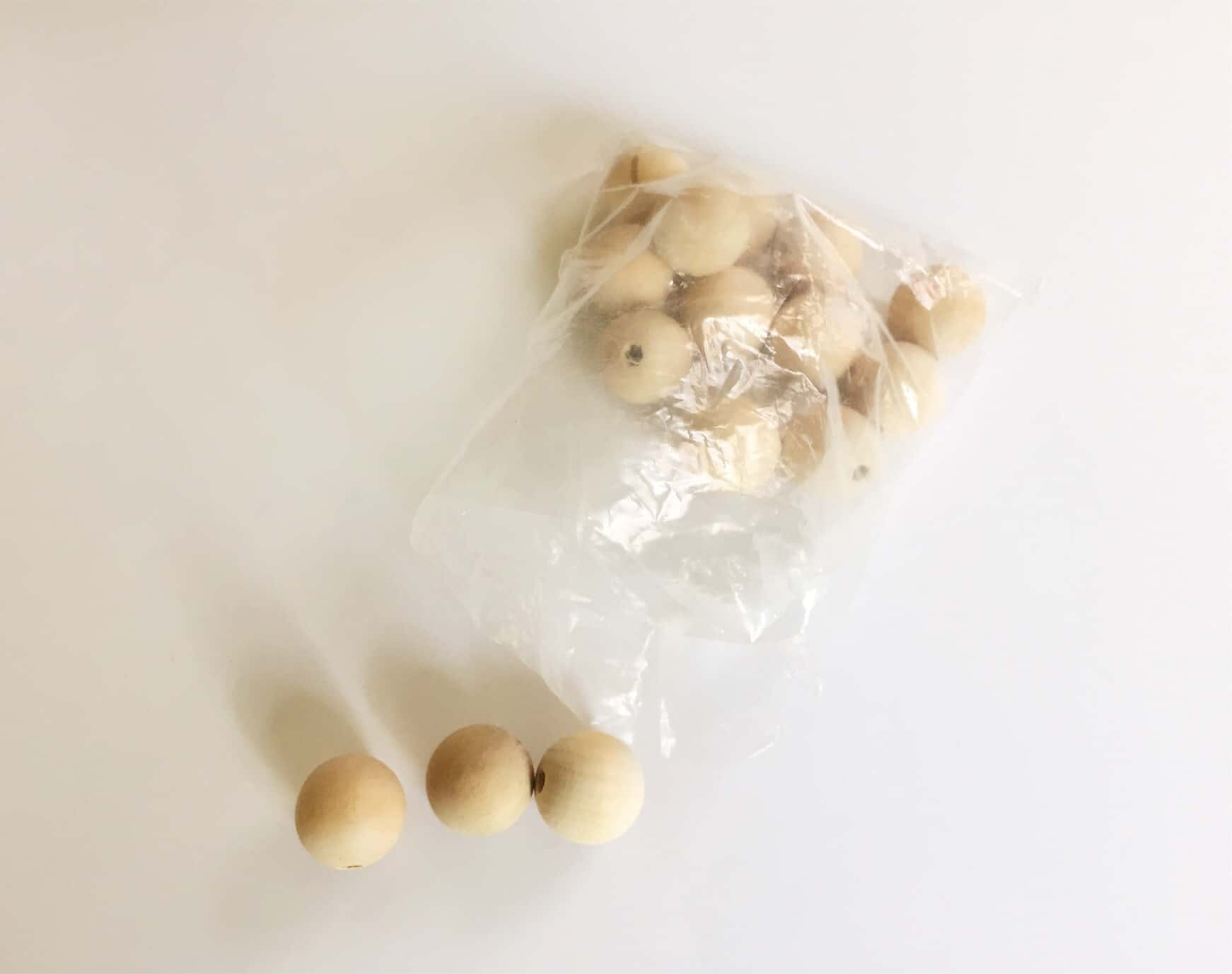 Once the jar lids are completely dry, spread them out on old newspaper or a cloth outside. It is better to do this project outside as the spray paint and glue are pretty smelly and full of fumes, and will therefore need plenty of ventilation.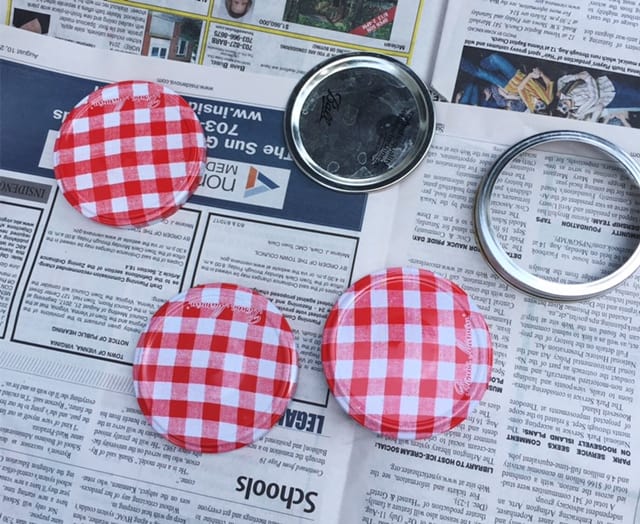 Also lay out the wooden beads, ready to be sprayed.  Spread them apart as much as possible, so you can direct the spray to them all evenly.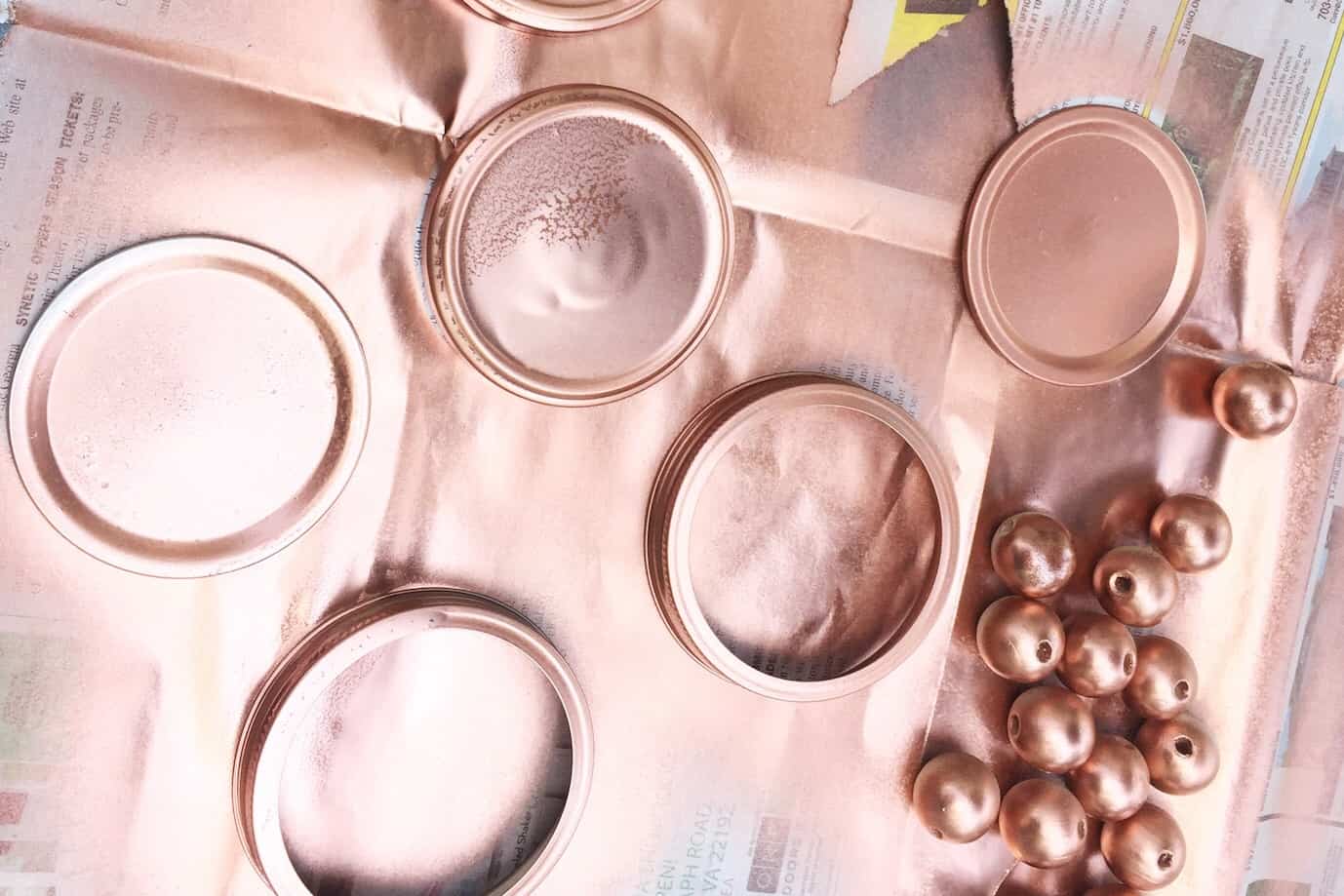 Spray the jar lids and beads with your spray paint.  Try to hold the spray a minimum of 6 inches away, so that the paint doesn't pool and gather in certain parts on what you are spraying.  If you are using Mason jar lids, separate the disk from the outer part of the lid and spray both parts. Leave to dry, then once they are all dry, spray them again, being careful to touch up any parts that may have been missed the first time you sprayed them.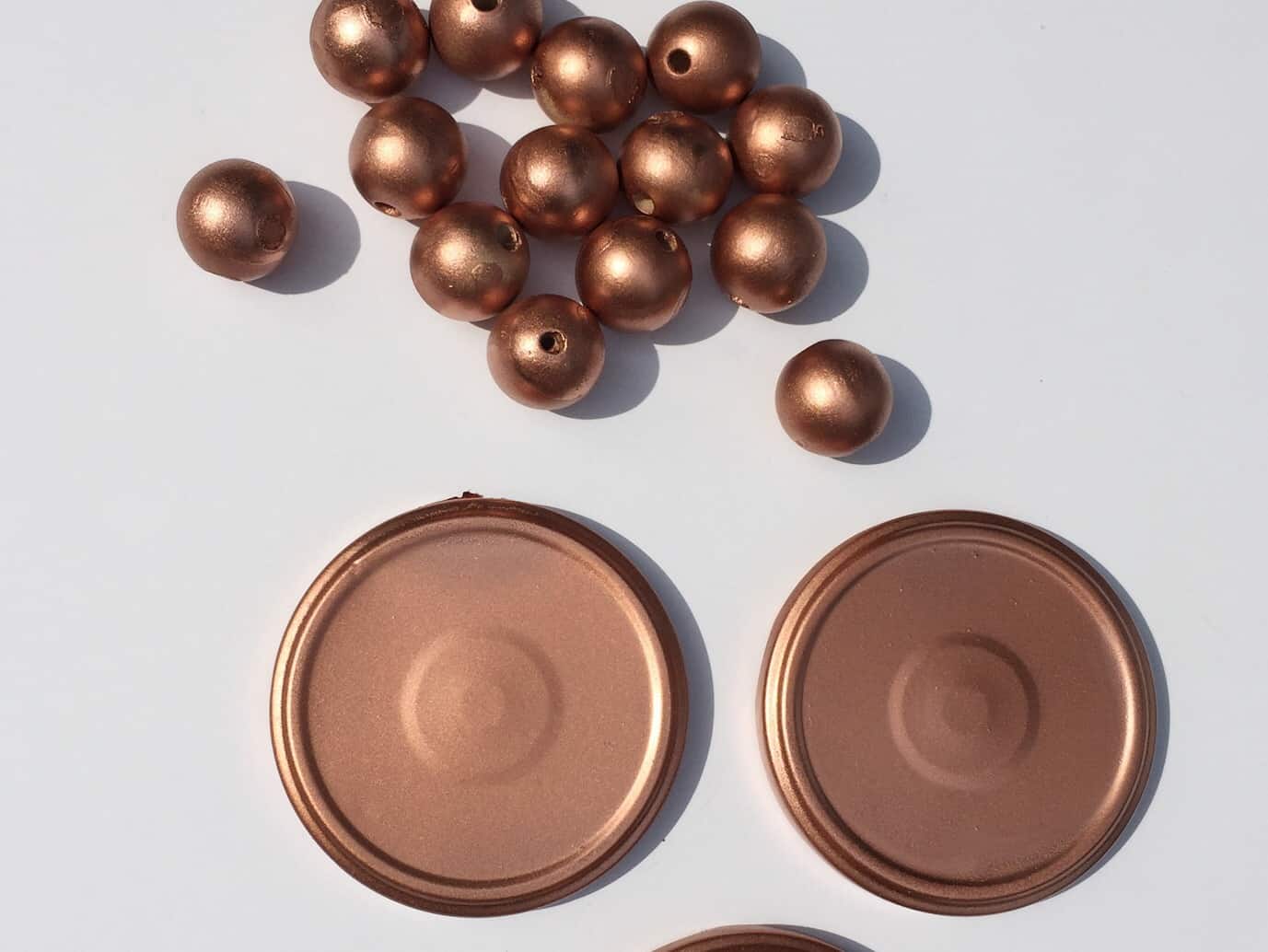 Once the beads and lids are dry, take the painted wooden beads and place a dollop of glue on one end of the bead.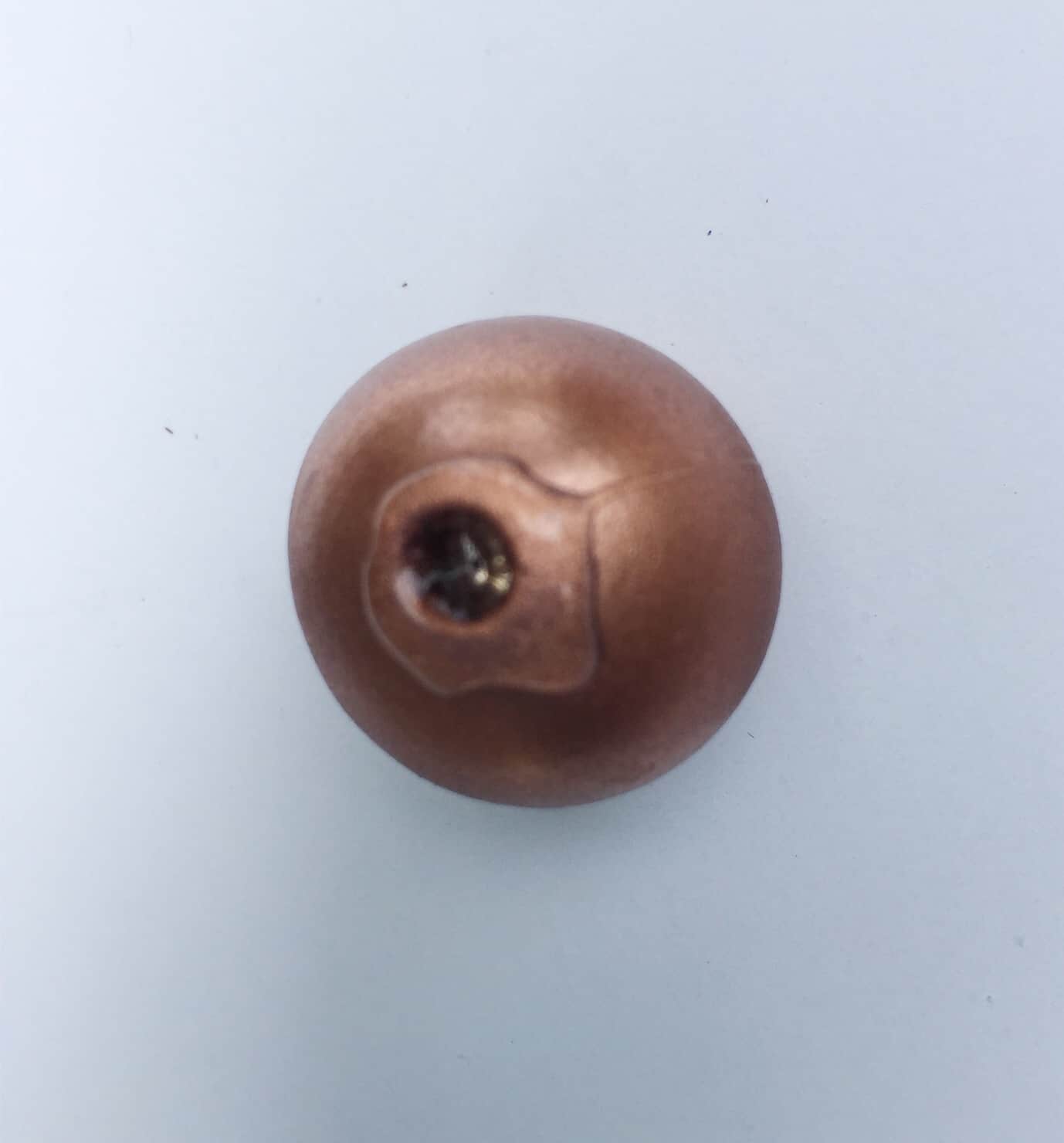 Once the glue is placed, place the bead on top of the jar lid as centrally as possible. Press down several times so that the glue takes hold.  Leave to dry.
You should now have some perfect looking jar lids! (A note here – I left the hole showing at the top of the wooden bead. You may want to hide this by placing a tiny piece of wood patching substance into the hole and slightly around it, then sanding it down to make it neater and patch painting or spraying over the top of it.  I personally think the hole left in the bead looks just fine).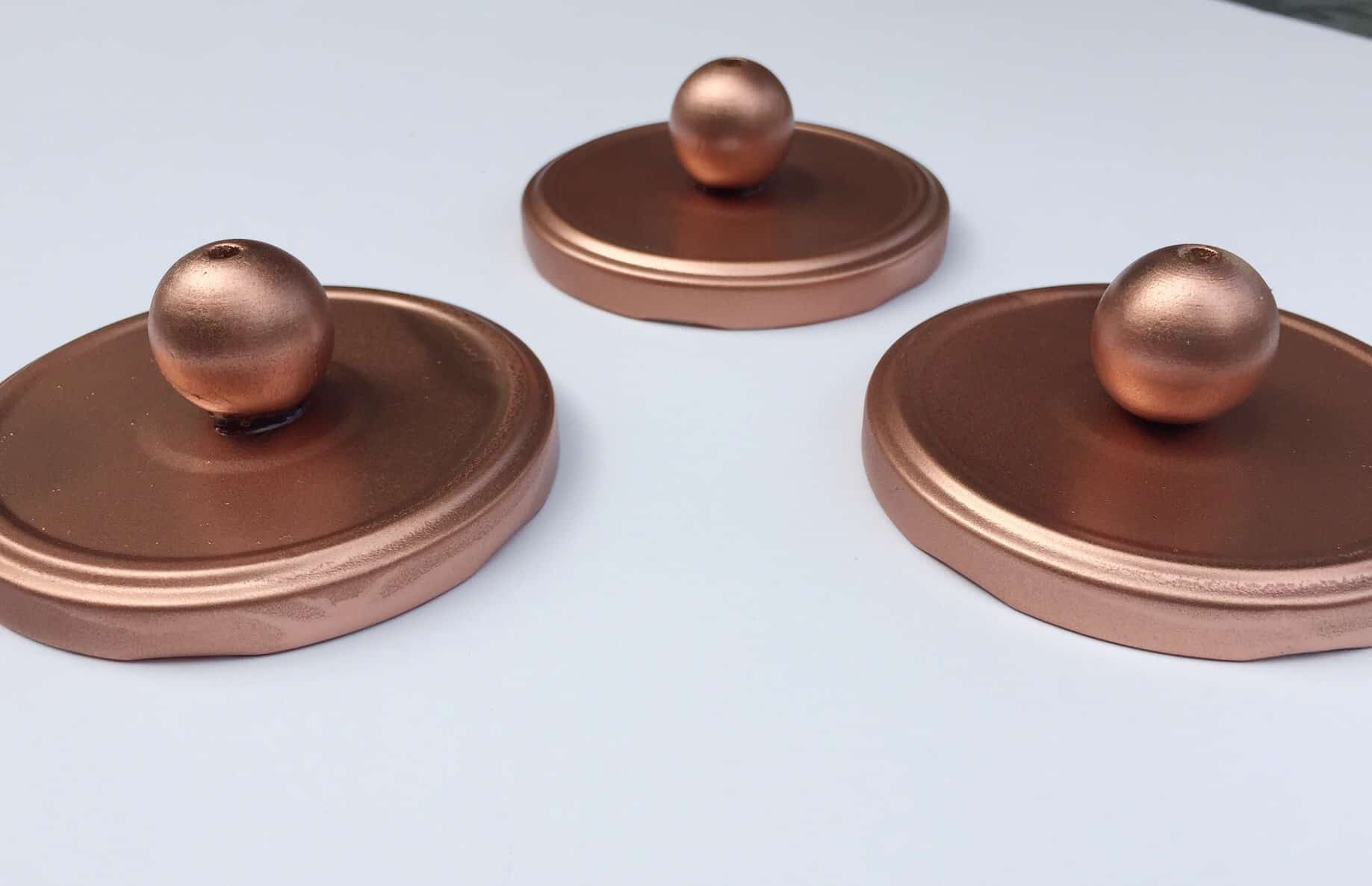 Screw the lids onto your jars. They are now all ready to use and you have now have some lovely-looking storage jars!