Mid-Century style (or 50s style as it is also referred to) is really popular right now. It looks great in any style of home – whether your home is modern or older.  Many of the popular home furnishing stores are selling Mid-Century style furniture and accessories, and they can be pretty pricey.  But there are ways of making your own beautiful furniture and home accessories in Mid-Century style.  Check out all these DIY projects for making your own.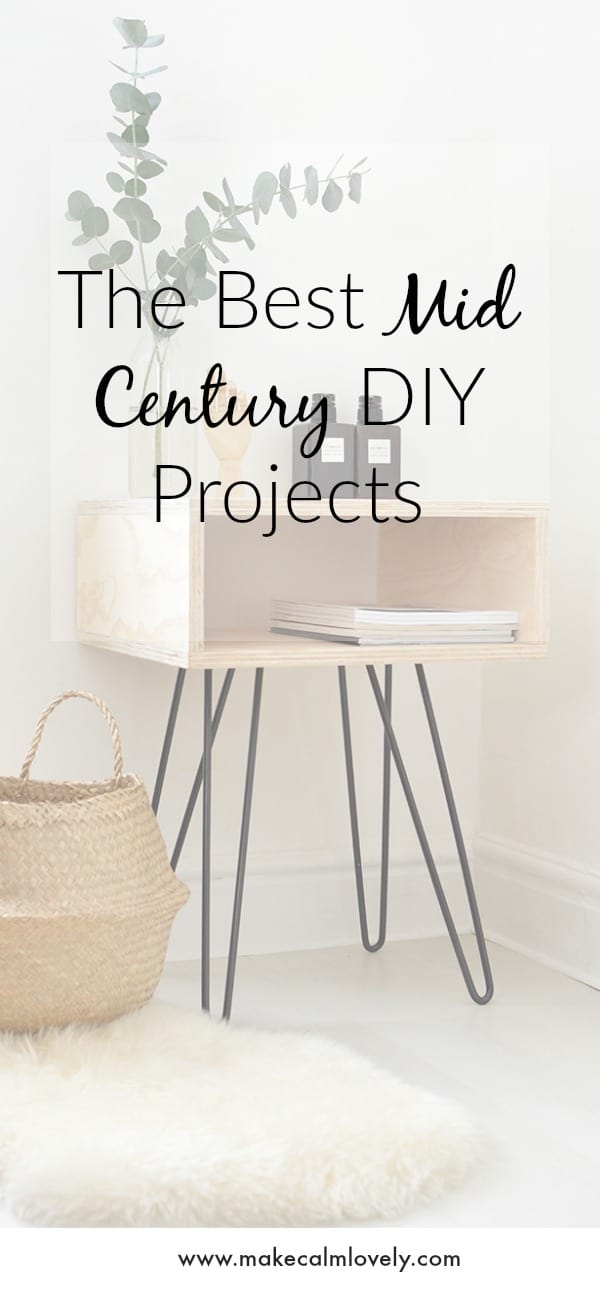 Mid-Century Modern Desk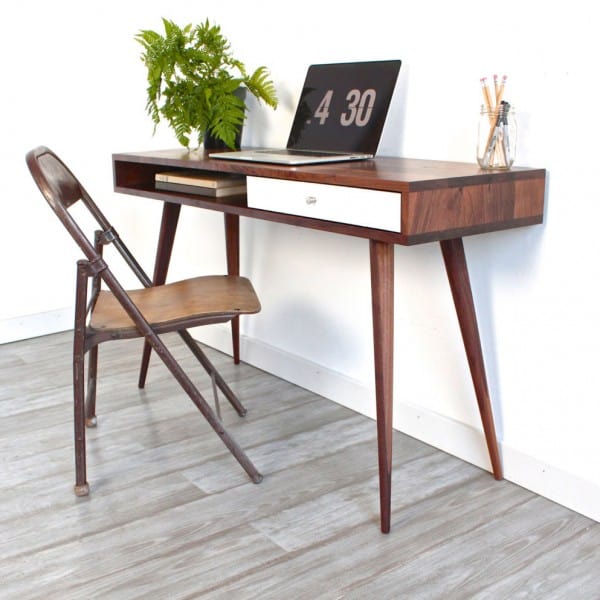 Photo Credit: Remodelaholic.com
This Mid-Century style modern desk looks absolutely beautiful and is so functional for your home.  So many homes would love this desk!  This desk is a lot easier to make than it looks.  Get the full DIY tutorial on www.remodelaholic.com.
DIY Mid-Century Night Stand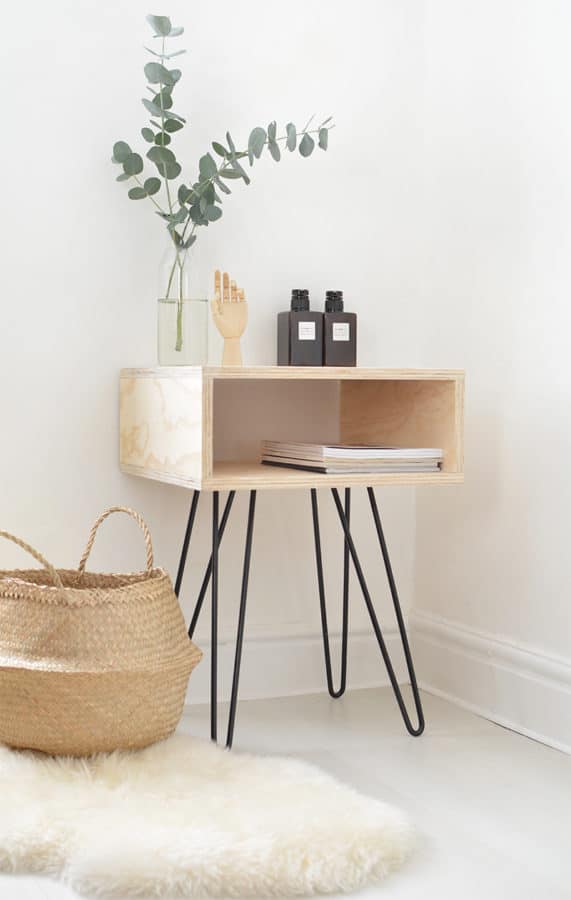 Photo credit: www.burkatron.com
This is a beautiful Mid-Century style night stand that is so easy to make, yet looks so good.  It would also work well as a side table in your home.  Follow the tutorial here at www.Burkatron.com.
Mid Century Inspired Plant Stand
Photo credit: eHow
Plant stands are stylish and functional in the home, and incredibly easy to make.  This tutorial from eHow shows you how to make a very stylish and practical mid-century inspired plant stand.    This tutorial is easy and has great step by step instructions on making the plant stand.
Starburst Mirror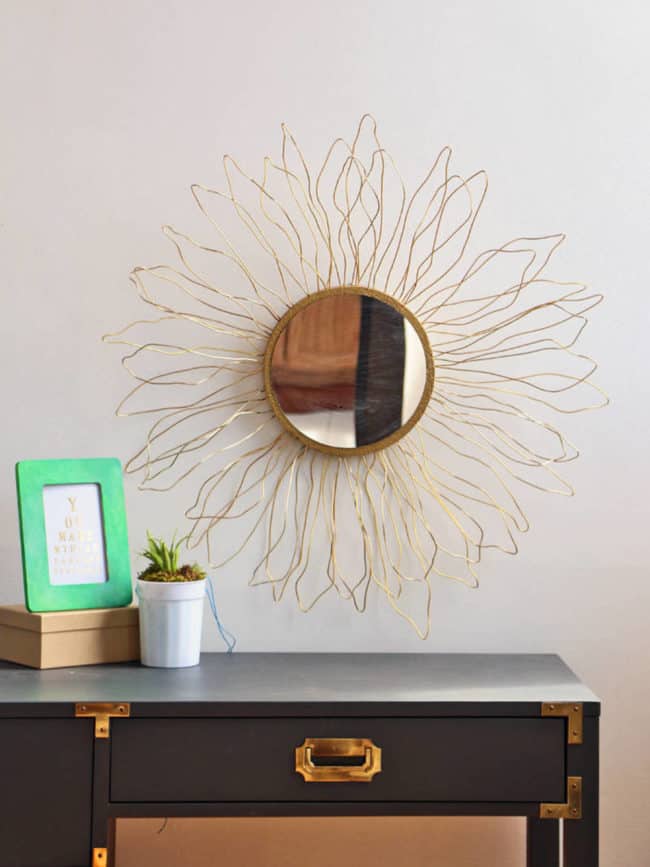 Photo Credit: Blitsy.com
This is a lovely Starburst mirror that echoes Mid-Century style.  It is easy to make and would look great in any room of your house, from living room to bedroom.  Get the full tutorial here from Blitsy.com.
Mid-Century Style House Numbers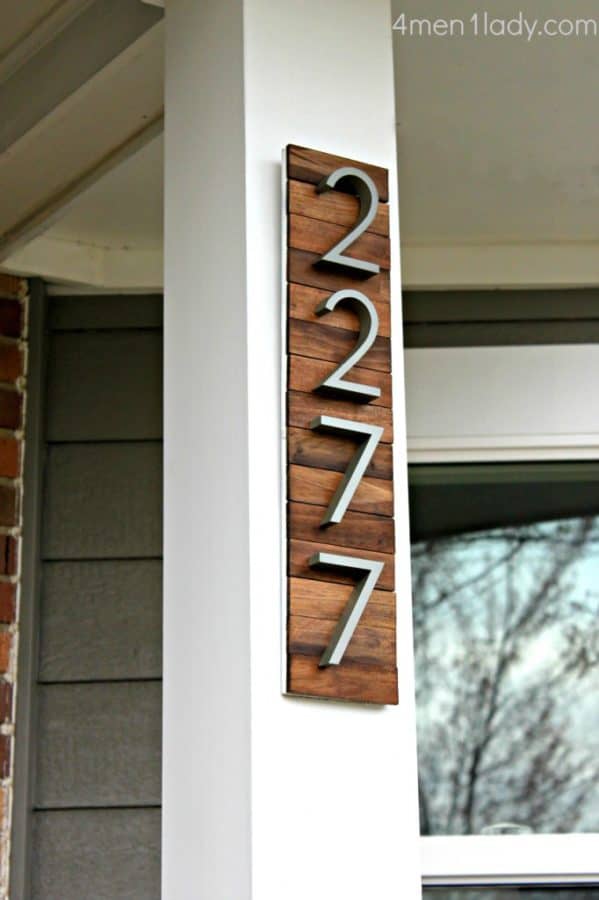 Photo Credit: 4Men1Lady.com
This is such a unique Mid-Century style project – house numbers for the outside of your home.  They look absolutely lovely and will definately cause passers-by to take a good look at your home!  Get the full tutorial here from 4Men1Lady.com.
Have fun making your own Mid Century DIYs! I would love to see what you make!