Beauty products can be expensive. Really expensive. If you just don't have the funds to purchase expensive beauty products, but worry about getting quality products for your face and body there are definately some alternatives that you can find almost everywhere in drugstores. These featured products come recommended and you can save a ton on your beauty splurges!
Related: See my post here on Trader Joe's Beauty Products.
Almay 5 in 1 Primer
This primer really packs a punch and is a pore perfector, color corrector, a moisturizer, and a mattifying gel all in one.  It is the perfect base for your make-up and what's more is totally affordable at this price! (it's also a pretty cool looking bottle!!).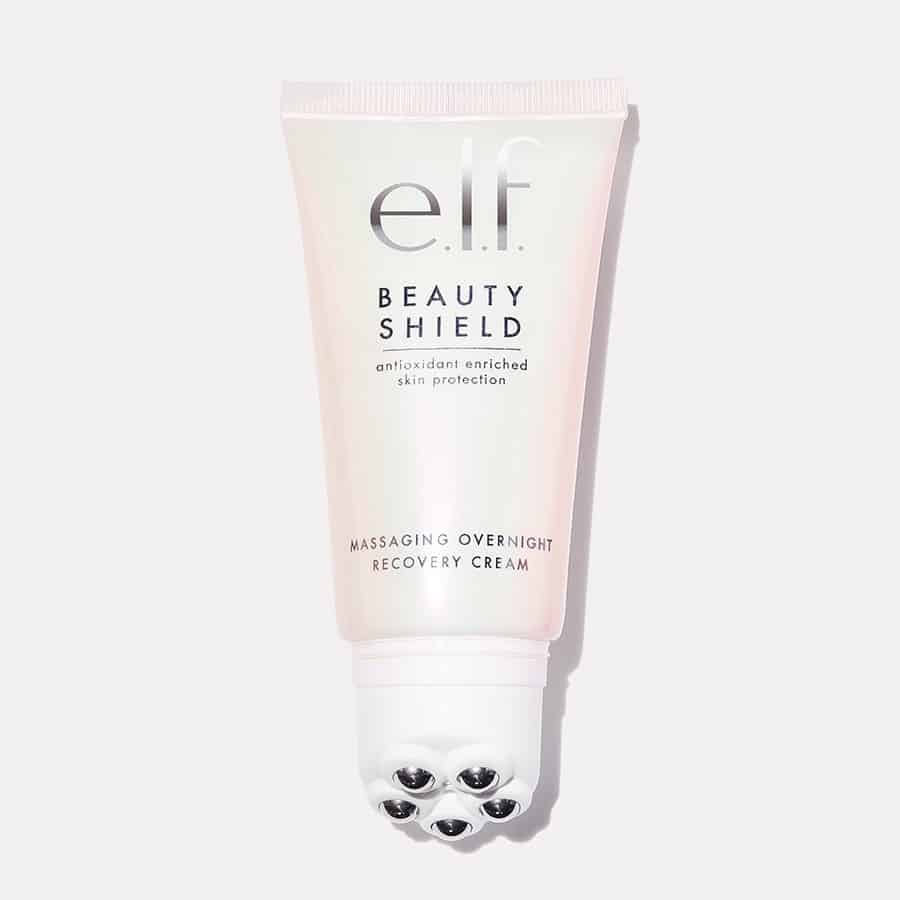 e.l.f Beauty Shield – $14
This is an antioxident enriched massaging skin-protectant night cream.  Doesn't that just sound great?  Those 5 little roller balls really work well at massaging this vitamin C, Carrot seed oil, and argon oil cream into your face at night. You will go to bed feeling great, and also know that this cream is going to do its best for you overnight.  It will brighten your face and fight skin damage all at the same time! You can also sleep well knowing you paid a great price for this little gem!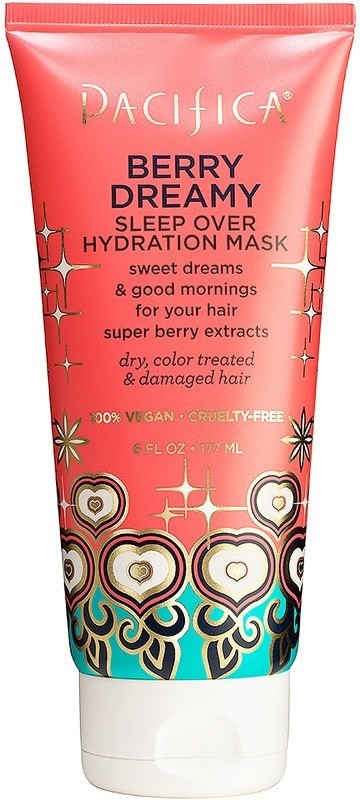 Pacifica Berry Dreamy Sleep Over Hydration Mask – $16
This hair mask is for dry, color treated and damaged hair.  It is full of antioxidents, Vitamin B and amino acids.  The gorgeous berry-scent will take you through a night of sweet dreams and you will wake with softer, lovelier hair!

Almay Pen Eyeliner – $6.99 or from Amazon.
I have used a lot of eyeliners in my lifetime, and I can honestly say this is one of the best.  It is an easy to use liquid eyeliner in a pen format.  This pen gives you ultimate control over creating your eyeliner line, especially if like me you are challenged in doing this!  You can create cat eyes or whatever eyeliner look you love, quickly and easily.  It is also safe for sensitive eyes!
e.l.f  Moisturizing Sleeping Mask – $12
A sleeping mask is applied at night and then rinsed off on waking in the morning. They are especially popular in South Korea right now.  This sleeping mask is lighter than night cream, and it won't create a horrible mess on your pillow overnight. You will wake with great moisturized and glowing skin!
Suave Avocado and Olive Oil Smoothing Shampoo & Conditioner – Shampoo $2.99, Conditioner $4.99
These are lightweight and frizz-fighting shampoos and conditioners form Suave.  No need to buy high-priced shampoos and conditioners when the Suave range can really beautify your hair.  After using your hair will feel light, smooth and frizz-free.
Physician's Formula Mineral Wear Cushion Corrector & Primer Duos – $16.95
These compacts contain color-correcting powders: yellow & green, which help with redness and dark marks on your face, and peach & lavender which brightens dark circles and dull patches on your face.  You can also use these as a primer on top of fine lines on your face.
Burt's Bees Tinted Lip Oil
This lip oil will moisturize your lips with Beeswax, Coconut and Meadow Foam Seed oils, as well as plump fine lines.  It is non-sticky and will give your lips a glossy, sheer tint.  It comes in 6 shades, and is made with 100% natural ingredients.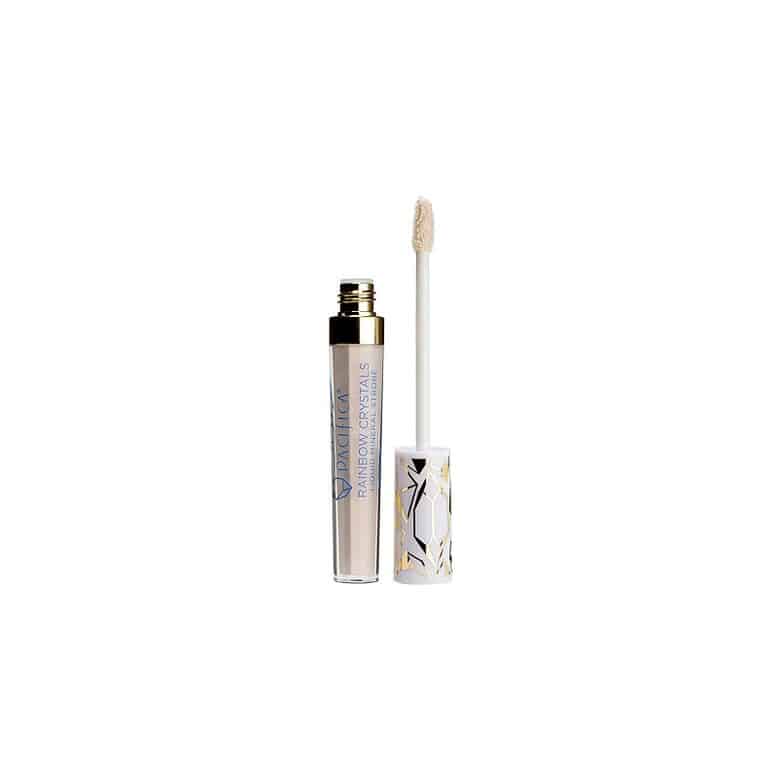 Pacifica Rainbow Crystals Liquid Mineral Strobe Multi-use Highlighter – $13
This highlighting, light reflecting and strobing cream in a tube is vegan and cruelty-free.  It comes in four perfect shades of light.
Almay Healthy Glow Make-up and Gradual Self-Tan – $12.99
This SPF-20 medium coverage foundation is buildable to your desired look, and what's more will gradually give you a lovely self-tan.  After about 3 days of use you will start to see a lovely tan developing.  Once you have that nice self tan  you can probably go make-up free!
Maybelline Instant Age Rewind Eraser and Dark Circle Corrector – $6
This concealer has a built-in application sponge, which allows it to be applied smoothly and accurately to your under-eye area. It will fight wrinkles whilst covering them up!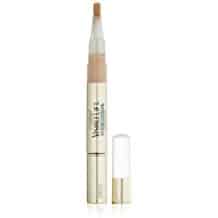 L'Oreal Paris Visible Lift Serum Absolute Concealer – about $9
This concealer corrects and illuminates for smoother, brighter and more flawless skin.  It evens skin tone and instantly hydrates your under eye area.  It is really light, but it covers imperfections well. It won't look cakey around that delicate eye area.
Let me know if you try these products and what you think of them!
This post contains affiliate links. If you purchase something via a link, I will receive a small commission, at no additional cost to you.