Cooking and baking at Christmas is always more enjoyable than everyday cooking!

Do you want to create some wonderful recipes and dishes at Christmas and during the holidays? But are you tired of the same old recipes?
Perhaps you have been cooking and baking the same things for years, and this year you want to try something new and different?
If you are looking for more inspiration, or to step outside your comfort zone, these recipe books can take you there!
Many of these cookbooks would also make amazing gifts for your friends and loved ones at Christmas.
Here are 10 great Christmas Holiday recipe books. They are all easily available from Amazon. That means you can get them fast and easily. anywhere you are.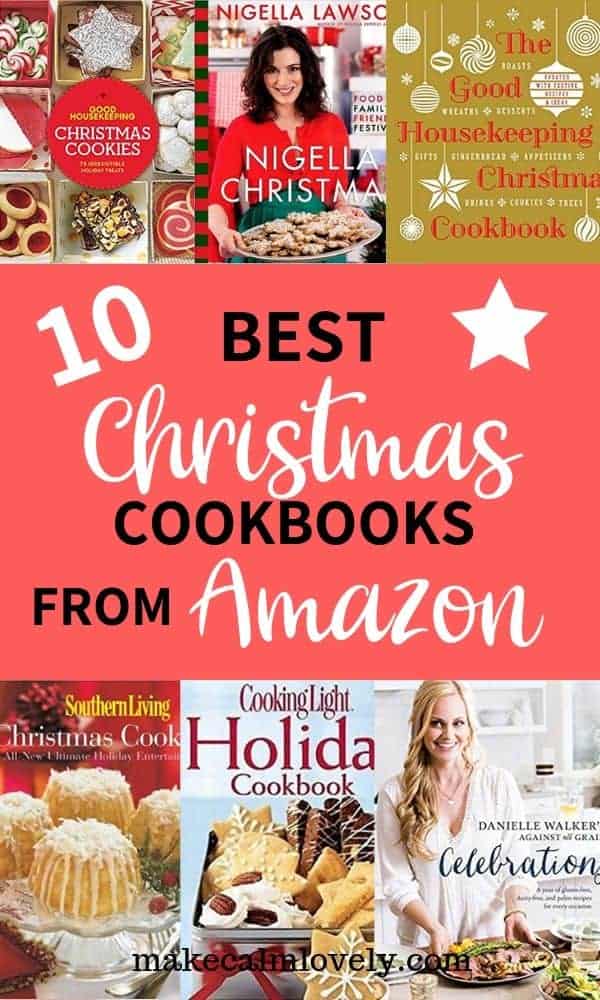 This post contains affiliate links. You can view my disclosures here.
Christmas at Highclere: Recipes & Traditions from the Real Downton Abbey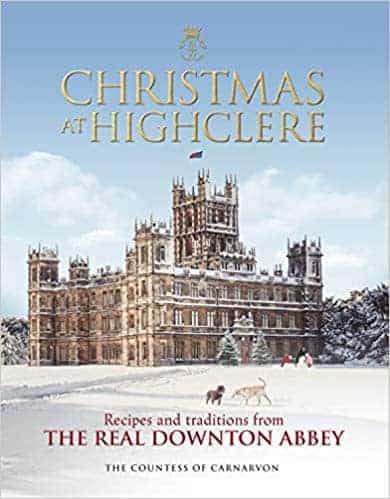 Long before it was used for Downton Abbey, Highclere Castle was a thriving country stately home in England. This book takes a look behind the scenes of what happens at the castle during the holiday season.
The book goes into the traditions and happenings around Christmas, but it especially goes into the food and the entertaining.
Many of the recipes in this cookery book allow you to create a traditional British Christmas and recipes. There are recipes for traditional fare such as Christmas cake, mince pies and more, as well as less traditional recipes that are favored by Highclere.
The Good Housekeeping Christmas Cookbook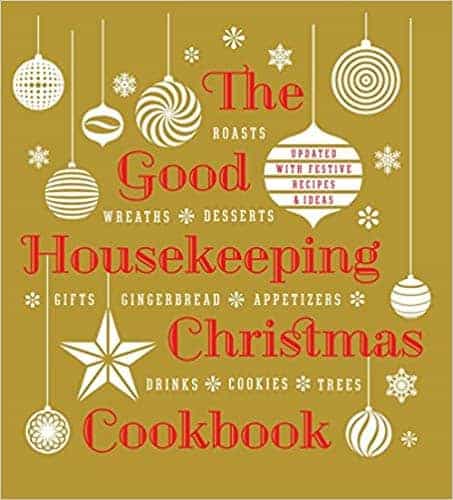 Good Housekeeping has been a trusted source for home tips and recipes for generations.
This book has more than 300 recipes. It also features recipes and ideas for things to bake to give as gifts to friends and family.
In addition the book includes recipes and Christmas tips from celebrities, including Reese Witherspoon, Sting and more.
Good Housekeeping Christmas Cookies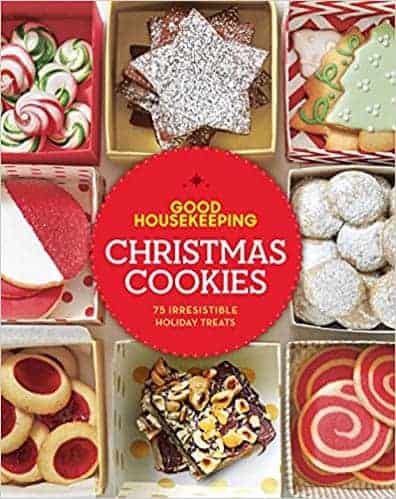 This is another great classic Christmas cookbook from Good Housekeeping.
There is nothing more Christmassy than cookies. This book has recipes for 75 different cookies and treats to bake for the holidays.
Southern Living Christmas Cookbook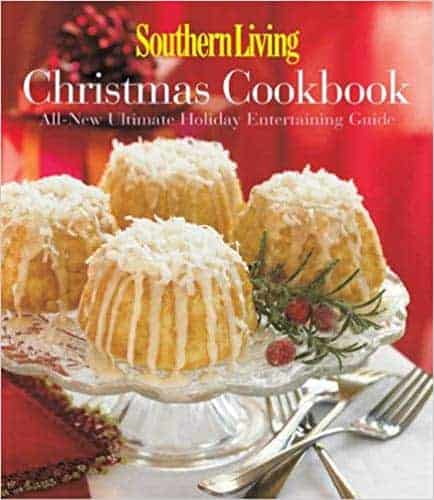 This lovely cookbook from Southern Living has over 350 recipes, 32 menus, and so many beautiful color photographs.
You can plan complete holiday menus, meals and more with this book.
Jamie Oliver's Christmas Cookbook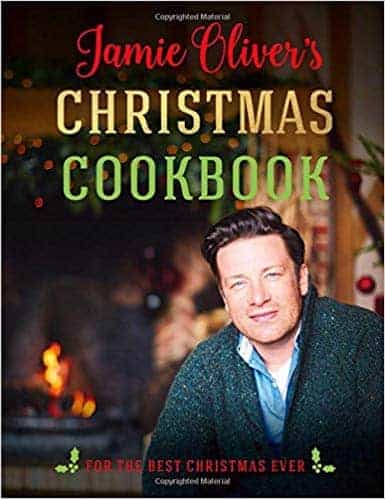 Jamie Oliver is one of the biggest celebrity chefs in Britain. He has an easy going, easy to follow style, and he makes the most amazing food.
This book contains all the traditional Christmas recipes, as well as great alternative dishes and recipes.
The recipes in this book cover snacks and main dishes, as well as cocktails, things to do with leftovers and more.
Nigella Christmas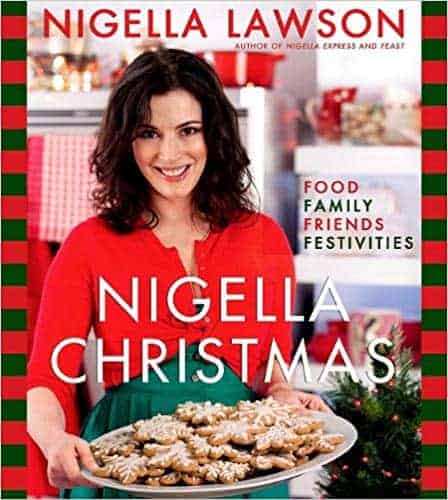 Nigella Lawson is another big celebrity chef in Britain. Her easy to follow recipes and unique style has gained her so many fans.
Her Christmas cookbooks have been among my favorites for years. The recipes are quick and easy to cook. You can make and serve these in no time. They are fun and easy to make, and your friends and family will love them.
Danielle Walker's Celebrations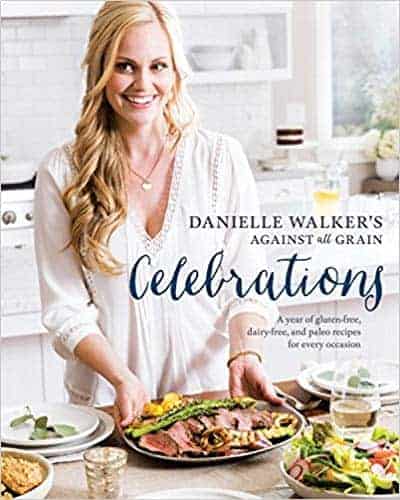 If you are on a special diet for health or lifestyle reasons, celebrations and holidays can be so hard.
But this book covers great gluten-free recipes, especially for celebrations. This is a collection of recipes and menus for 12 seasonal celebrations, including Christmas.
Instant Pot Holiday Cookbook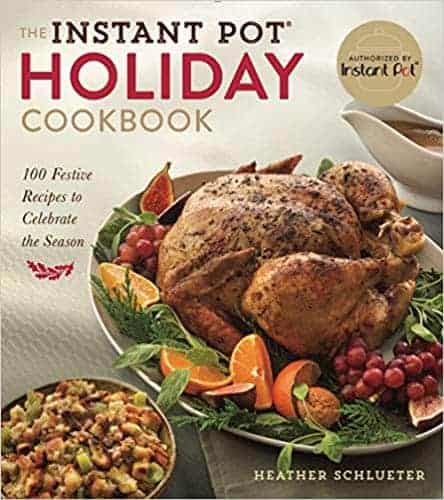 An Instant Pot is a great time saving cooking device. It especially comes into its own during the holidays, when you have so much to cook, and need as much help as possible!
This Instant Pot Holiday Cookbook contains lots of recipes for Christmas, and also has tips for using the Instant Pot. (Note: If you need help setting up an Instant Pot for the first time check out my post here!)
Related post: Here are over 25 Recipes to make for the Holidays in your Instant Pot!
Betty Crocker Christmas Cookbook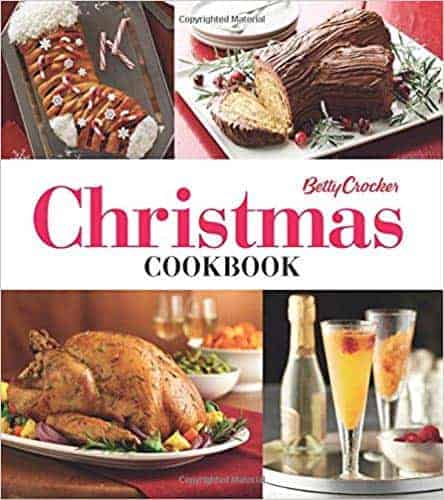 Christmas is all about tradition, and that includes traditions from people you know well.
Betty Crocker is a trusted source in cooking and baking, and has been for generations. Her Christmas cookbook is filled with great recipes and menus.
A must have cookbook for all families!
Cooking Light Holiday Cookbook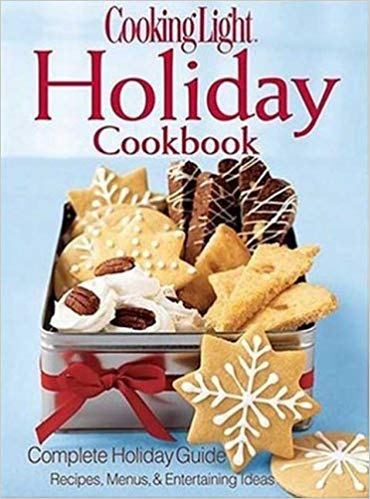 You want to eat great food at Christmas, but you also want to make sure you are eating healthy.
This cook book has recipes for low fat food, with many menus and recipes for Christmas.
Just because you want to eat healthier, doesn't mean you need to miss out on all that great Christmas food!
These great cookery books are full of wonderful Christmas recipes and tips.
Try something new this Christmas, and make beautiful food for friends and family.
You will also love these Christmas and Holiday posts:
20 Ways to get Ready for Christmas Early