Make these delicious Bailey's Irish Cream Cakes
These delicious Irish Cream Cakes are a decadent treat to make for yourself and others! They are good for the holidays, but equally as good any time of the year!
Is there any drink more enjoyable to just sit and sip than Bailey's Irish Cream! It tastes so good that it is hard to not drink too much of it.
Irish Cream is a wonderful creamy satisfying drink for any time of the year, but I do think this drink is especially suited to the whole Christmas season: It is decadent, creamy, warming, satisfying, calming, indulgent, tasty, and wonderful! (there are just not enough words to describe Irish Cream!!).
Loving Irish Cream as much as I do during Christmas, I was so excited to be able to make it into a cake! or even lots of little cakes! (not just so I can sneak Bailey's whenever I want!).
It really does make a tasty enjoyable cake, which can be enjoyed with alcohol, or with a cup of tea, coffee, chocolate – whatever you want to drink it with. It makes the perfect gift also to give to your friends and neighbors.
I make this particular Bailey's Irish Cream cake every Christmas. It doesn't have to be strictly limited to just a Christmas-time treat, but I think I only make it for Christmas because it seems that I can be a little more indulgent during the holiday season!
Everyone who has tried this cake loves it (not a testament to my baking skills I should add – more that it is full of Bailey's Irish Cream!). You don't need to use only Bailey's Irish Cream for this, you can use any Irish Cream. Bailey's tends to be a higher priced liqueur (as it is the original Irish Cream liqueur), but you can use any other brand of Irish Cream for these cakes.
I make many small loaf sized cakes from each batch of this cake mixture. Each batch of cake mixture as detailed below makes into about 4-5 small loaf pan sized cakes.
They are really easy and fast to make – easy enough to whip up in just an afternoon. The cakes can be frozen really well for later use also. These are alcoholic, therefore only good for adults to eat (if you are gifting these you may want to specify that). These could be made into larger loaf sized cakes if you want to do that also.
Just use a larger loaf pan instead of the smaller size pans. You could also experiment with all different sized pans if you wanted to create a different looking cake (for instance a square loaf pan could produce a cake that you slice into numerous little squares). I personally like the small loaf format, as it makes each little cake easier to store and use, not to mention to gift to somebody else.
The ingredients are also all really easy to get. The white cake mix is just a white cake mix that can be purchased in any grocery store. The same with the instant vanilla pudding mix – it is available in all grocery stores . Irish Cream liqueur is found in many ABC stores here in the States, and is usually found in any liqueur store.
In the UK it is much easier to purchase Irish Cream liqueur in a supermarket or store. Usually around Christmas time there are special offers running for Irish Cream liqueur and the price is lowered. If I go to the UK just prior to Christmas I always bring back several bottles with me duty free!
(This post contains affiliate links. This means that if you click on a certain link and purchase something via that link I will receive a small commission. You are under absolutely no obligation to purchase anything via any of these links.)
Ingredients:
For the Cake:
1 package (about 16.25oz) white cake mix
1 package (about 5oz) instant vanilla pudding mix
1 cup Bailey's Irish Cream (or other brand) Irish Cream liqueur (you can also make your own irish cream liqueur!)
1 cup miniature semi-sweet chocolate chips
3 eggs
1/4 cup vegetable oil
For the glaze:
1 cup Bailey's Irish Cream (or other brand) Irish Cream liqueur
3 cups confectioner's (icing) sugar
Directions for making Irish Cream Cakes:
Preheat oven to 350F
In a large mixing bowl combine all the cake ingredients (as detailed above), mixing and blending them all together well.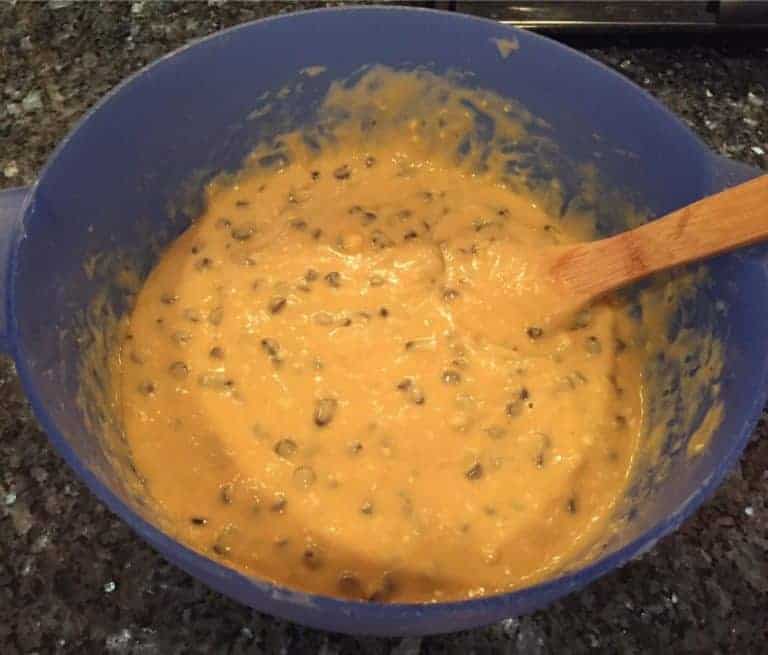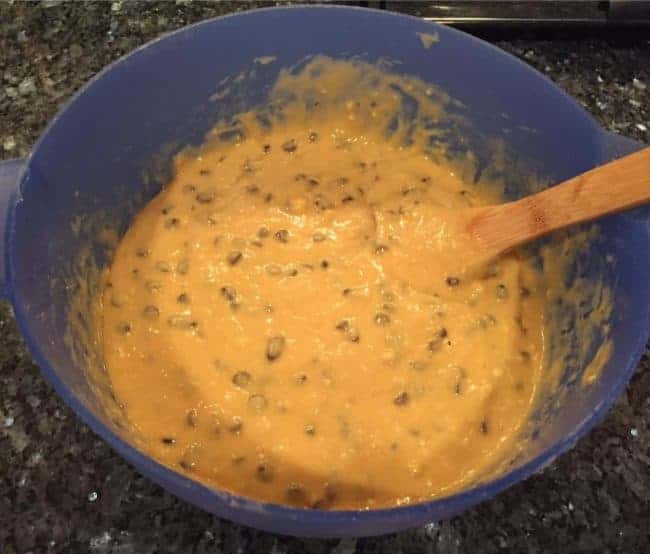 Pour the mixture into the small loaf pans. Fill the loaf pans 3/4 full at the most, as the cake does rise. Even off the tops of the cake mixture once it is poured into the pans. The cake mixture will be a little springy in texture, and once put into the cake pans it does tend to settle down and even itself out.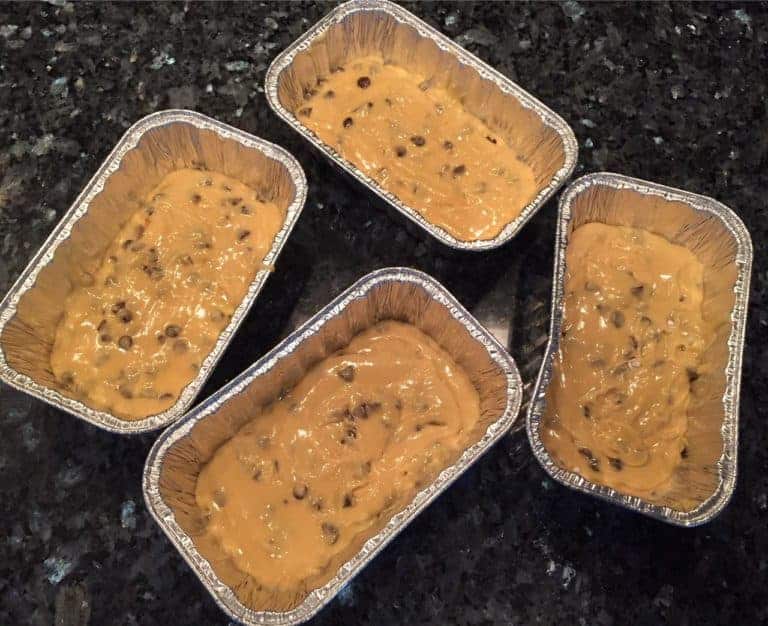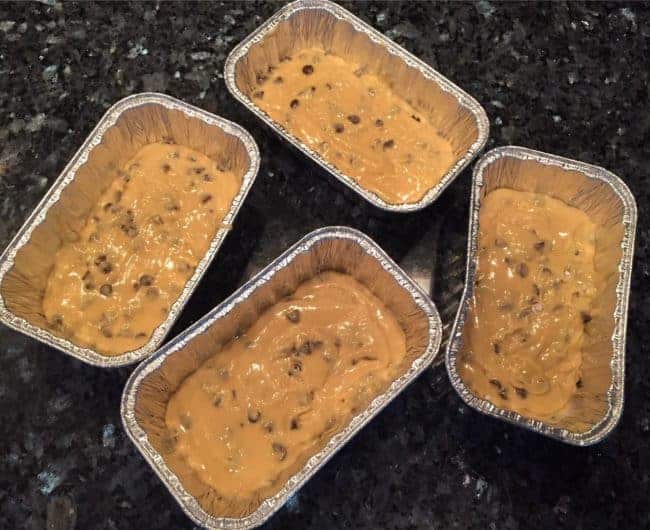 Bake the cakes in the oven for around 30 minutes or so, until the top is a golden brown, and when a toothpick inserted into the center of the cake comes out clean.
When the cakes are almost baked, start to prepare the glaze mixture that will go on top of the cakes. Mix the confectioner's (icing) sugar and Irish Cream liqueur together for the glaze, stirring really well to make sure it is blending together completely.
The mixture may be a little lumpy, if so just keep mixing and stirring to break down the lumps as much as possible. You may want to sieve the confectioner's (icing) sugar through a sieve first to break up and eliminate any lumps beforehand. Mix in a measuring jug if possible, then it is easier to pour this mixture over the cakes once they are baked.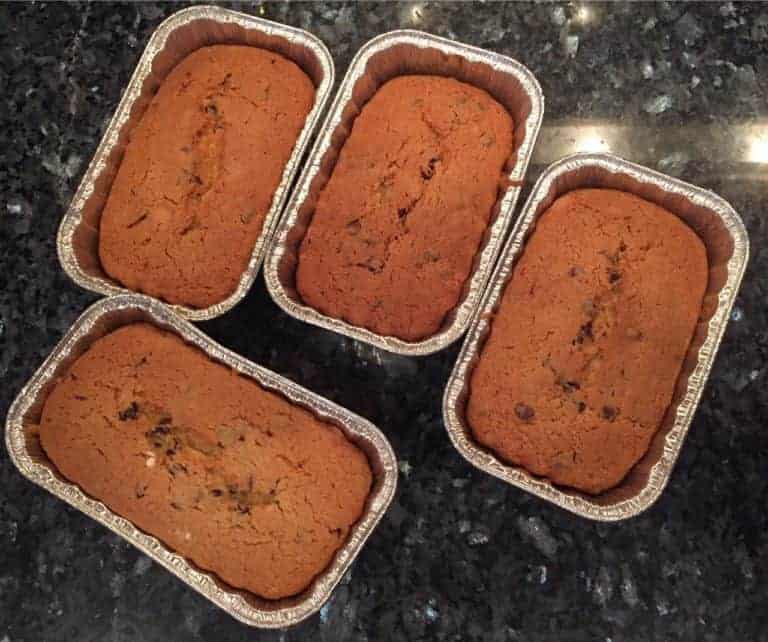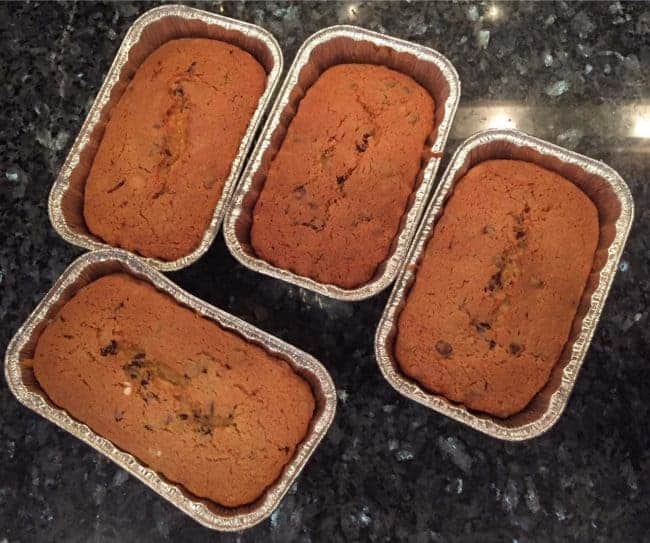 When the cakes are done, remove them from the oven. Whilst they are still warm, poke numerous holes in the top of the cakes with a toothpick, then pour the glaze mixture over the top of the cakes.
The glaze mixture will enter the holes and down into the cake itself, and also form a nice glaze on top of the cakes. The cake may break apart a little on the top surface during baking. This is actually good as the Irish Cream glaze can really enter down into the cake!
You may have left over glaze after making the cakes. I always just refrigerate this and when I make another batch of these cakes I have the glaze all ready to use (just make sure to stir it and blend it together really well as the ingredients do tend to separate when it is stored).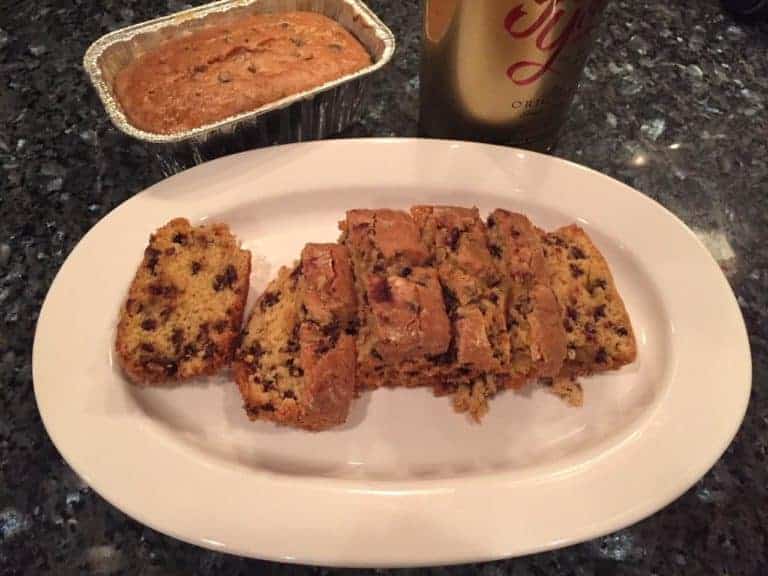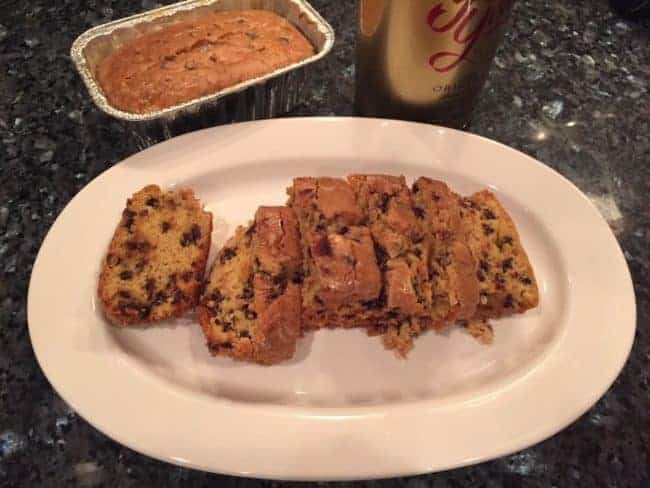 Wait about 2 hours or so for the cakes to cool before removing from the loaf pans. If you are gifting them you will want to leave them in the loaf pans to give. You can cover them with plastic wrap/cling film, tie them with pretty ribbons and string etc, to make them look attractive to give.
These cakes will freeze for quite a while. I would advise keeping them in the refrigerator after starting.
Enjoy!