These tips for what prep you can do on Sunday, will help you have a more awesome and productive week.
Do you get the Sunday scaries? The Sunday Scaries are that time of the day on a sunday, when you realize that you have a busy week ahead, your weekend is ending, and you are going to have so much to do in the coming week.
The Sunday Scaries are real and horrible, and they can strike at any time of the day. I usually start getting the Scaries mid-afternoon on a Sunday. There is no doubt that those Scaries can affect your weekend. They can drain every last piece of happiness from your weekend.
But you can turn those scaries and panic into something productive, so you will have an amazingly productive and less stressful coming week.
Here are 6 awesome tips for prepping on a Sunday to have an amazing and awesome week!
This post contains affiliate links. You can view our full disclosure here.
Have your Schedule all Planned out
If you are not currently using a calendar or planner, start now! On a Sunday afternoon or evening, it is good to sit down and write out everything you have going on during the coming week.
Write down all the week's coming appointments, kids school events, family medical and dental appointments and more.
If you have a clear view of your week ahead you can start planning for it immediately. If you need to take your kids to a doctor's appointment for instance, you can make plans at work to leave early. You can plan a certain meal for that evening, or you can enlist the help of other people to help you.
One of the planners I really love are the Mom Agenda planners. These planners not only contain space for your personal appointments and events, but they also have space for up to 4 kids also! That means that everyone in your family can be accounted for, and therefore super-organized!
If you would rather use an electronic planner, try using Google Calendar. It is FREE and you can color code and share it with all family members. That way everyone in your family will now what is going on and when.
There is also a great FREE app, Cozi. Cozi is shared among family members, and you can keep track of everyone's appointments and schedules. Cozi also lets you share shopping lists, meal plans and more.
Meal Plan for your Week
Meal planning is simply awesome for staying ahead of the game and having a productive week. Who has time when they get home from work to make a big healthy meal for their family?
But if you plan ahead of time, and plan out all your meals for the week, you will have a less stressful week, and more time to do other things that you would rather be doing.
This is where your planner and calendar also comes in. Look at your schedule for the week ahead. What do you need to do each evening? Do you have a school meeting one evening? Therefore you either want to have a freezer meal to hand, make a crockpot or Instant Pot meal, or go out to eat. Are you or your spouse traveling for business? If so, the spouse left behind will need something easy to make for dinner.
If you don't want to meal plan, you could also use a meal planning and delivery service. For a low cost you can get all the ingredients for healthy meals delivered straight to your door. Or you can even have ready-made meals delivered straight to your home, to just be heated up.
How to use an Instant Pot: Instant Pot 101 for Beginners
Prepare Everything Ahead of Time
Consider your approaching week. How are your mornings usually? and your evenings? Think about your daily pain points.
Do you rush to get a healthy breakfast ready for your family? If so, could you meal prep breakfasts ahead of time? Could you get up earlier to make a good breakfast for your family?
If your mornings are super crazy, lay out clothing for everyone the night before. Make sure that backpacks and school bags are stored ready to be grabbed quickly near your front door.
Make lunches ahead of time and refrigerate them. Put anything your kids and family will need the next day out ready to be found easily, such as text books, money needed for school etc.
Are evenings crazy because you get home late from work, and you need to have food and dinner ready, and help your kids with their homework? Consider meal prep and planning, or having meal ingredients delivered.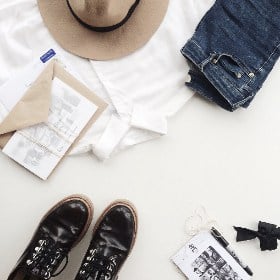 Get the Help you Need
Is it hard for you to find time during the week to do your grocery shopping? If so, either do it on the weekend, or get help.
Many people don't want to waste their precious weekend doing chores and errands. Therefore consider using a meal delivery service or having your groceries delivered.
Amazon has a great grocery delivery service, Amazon Fresh, that is fast and easy to use.
Ask your friends for help if you need to be in two places at once. A mother already collecting her child from school could easily just collect your child also. If you hate asking others for favors, reciprocate by doing something for them when they need it.
Use whatever help you can!
Plan for YOU
If exercising or even getting your nails done is important to you, you need to make time for it.
This is where your planner and schedule comes in. How does your week look? Could you fit in a manicure one evening? Can you fit in a run early one morning before work?
If you do not plan for you, it won't happen.
Do Something Fun at the Weekend
If you do something fun and enjoyable at the weekend, you will feel like you actually got a good weekend.
This will help enormously when those Sunday Scaries set in!
A good weekend, full of fun things and family time, will make the coming week ahead, full of all the busy things you and your family have to do, much more bearable.
Don't let the Sunday Scaries take over! Use your Sundays to prepare for an amazing and productive week ahead!