12 Terrific Terrazzo Creations for your Home
These 12 Terrazzo products are so pretty and stylish. See my picks for 12 terrific terrazzo products that will make your home more beautiful
Terrazzo is so pretty and stylish and very popular right now.
These 12 products will add a touch of style and interest to your home. There are even pieces for your dog here too!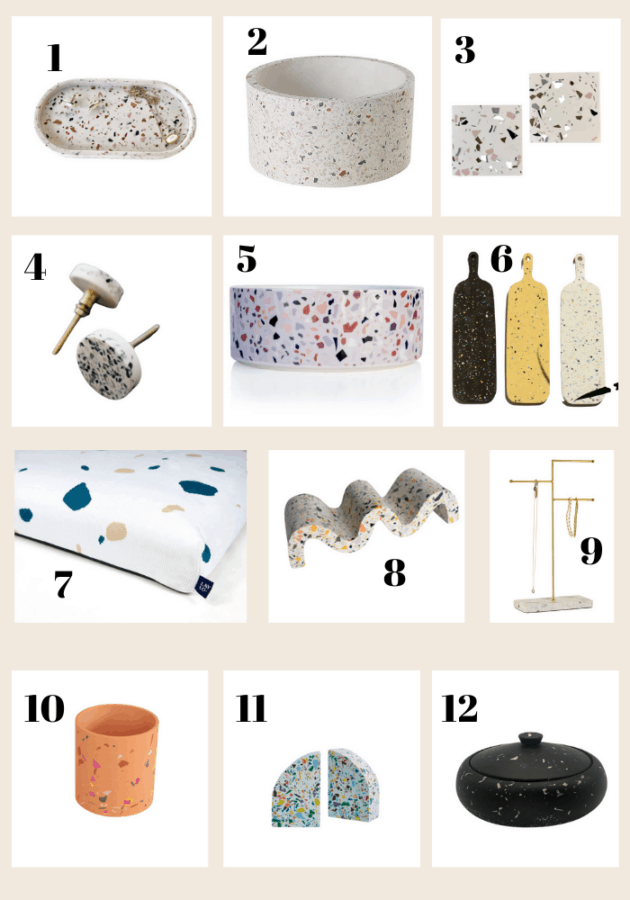 This post contains affiliate links. This means that if you click on a link in this post and purchase something via that link I may receive a small commission, at absolutely no additional cost to you. You can view my disclosures here.
1. Terrazzo Oval Trinket Dish. Handmade tray for your jewelry or trinkets. Get it here on Etsy.
2.Natural Stone Terrazzo Planter Pot. Beautiful planter pot. Get it here on Etsy.
3.Terrazzo Coasters. Beautiful coasters that look great and protect your furniture. Get them here on Etsy.
4.Terrazzo Door Knobs. Pretty knobs for closets, cupboards and more. Get them here.
5.Terrazzo Dog Bowl. Something pretty for them too! Get it here.
6.Terrazzo Chopping Boards. Chop in style! Get them here.
7.Terrazzo Pattern Orthopedic Dog Bed. Style and comfort for your special friend! Get it here.
8.Terrazzo Jiggle Soap Dish. Stylish and fun for your bathroom! Get it here.
9.Terrazzo Gold Jewelry Stand. Stylish and practical. Get it here.
10.Terrazzo Toothbrush Holder. Get it here.
11.Terrazzo Bookends. Will look beautiful on your shelves. Get them here.
12.Terrazzo Trinket Bowl. Keep anything in here! Get it here.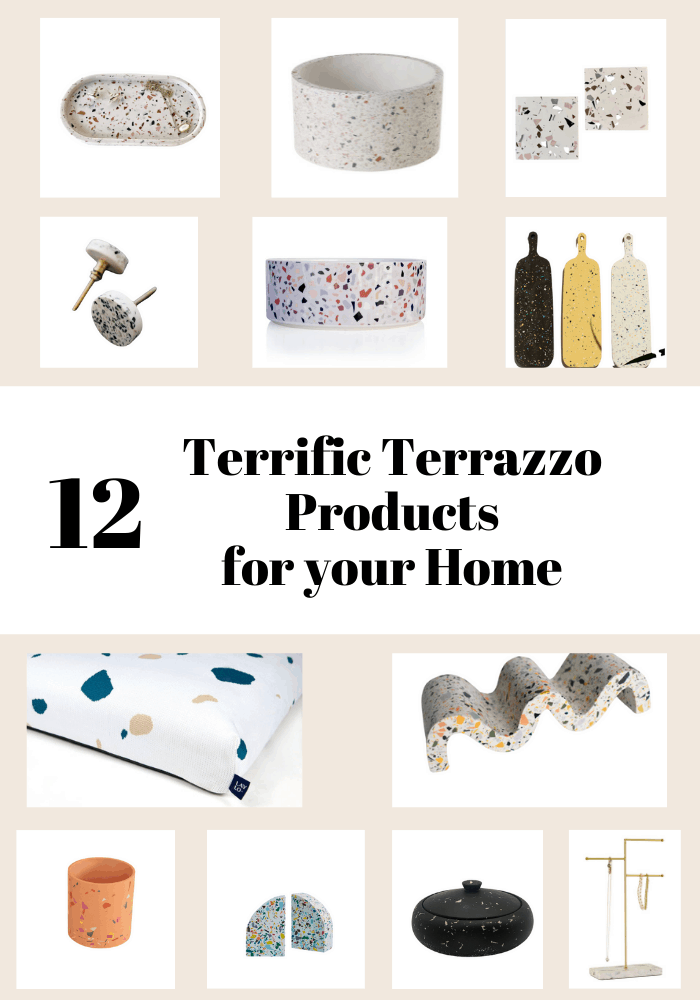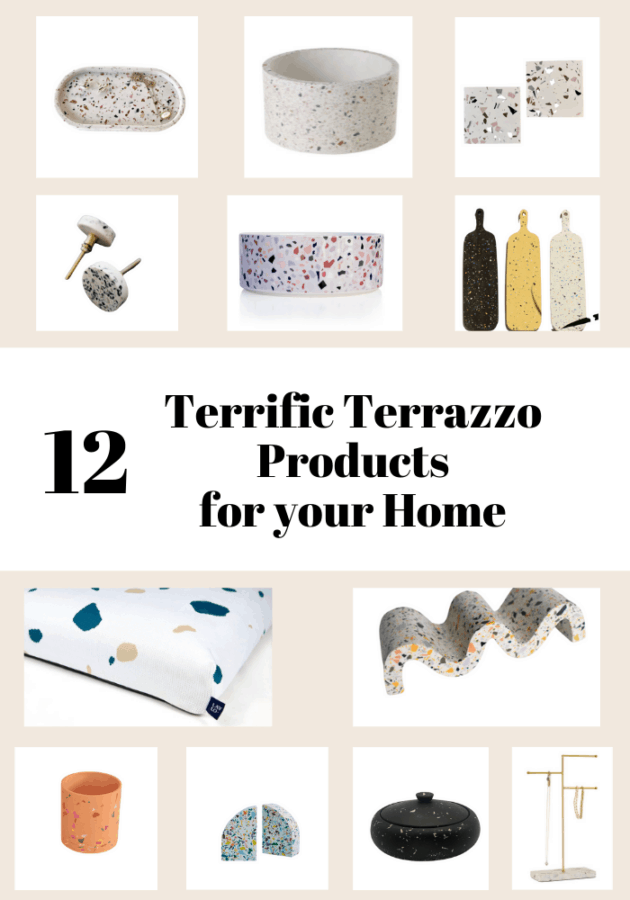 Related: DIY Terrazzo Pattern Plant Pots
Related: IKEA Gladom Terrazzo Side Table Hack
Related: 19 Faux DIY Terrazzo Projects for your Home
These 12 Terrazzo products are so pretty and stylish. See my picks for 12 terrific terrazzo products that will make your home more beautiful